Russian kids cheer front-line medics with paintings
By Tian Xuefei and Zhou Huiying | chinadaily.com.cn | Updated: 2020-02-27 17:03
Several paintings created by hundreds of children in Vladivostok, Russia's Far East, were sent to medical workers at First Affiliated Hospital of Harbin Medical University in Northeast China's Heilongjiang province on Tuesday.
The paintings showed strong support for China's fight against novel coronavirus pneumonia and extended best wishes to medical workers on the front line.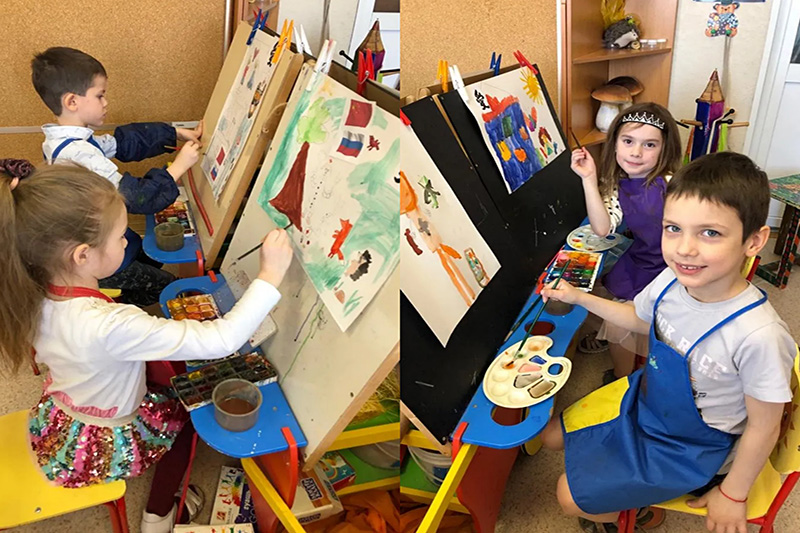 The paintings are full of uplifting images like the sun, flowers and rainbows.
On Feb 18, Far Eastern Federal University in Vladivostok and local media began to sponsor the children to support China's fight against the NCP using their paintbrushes.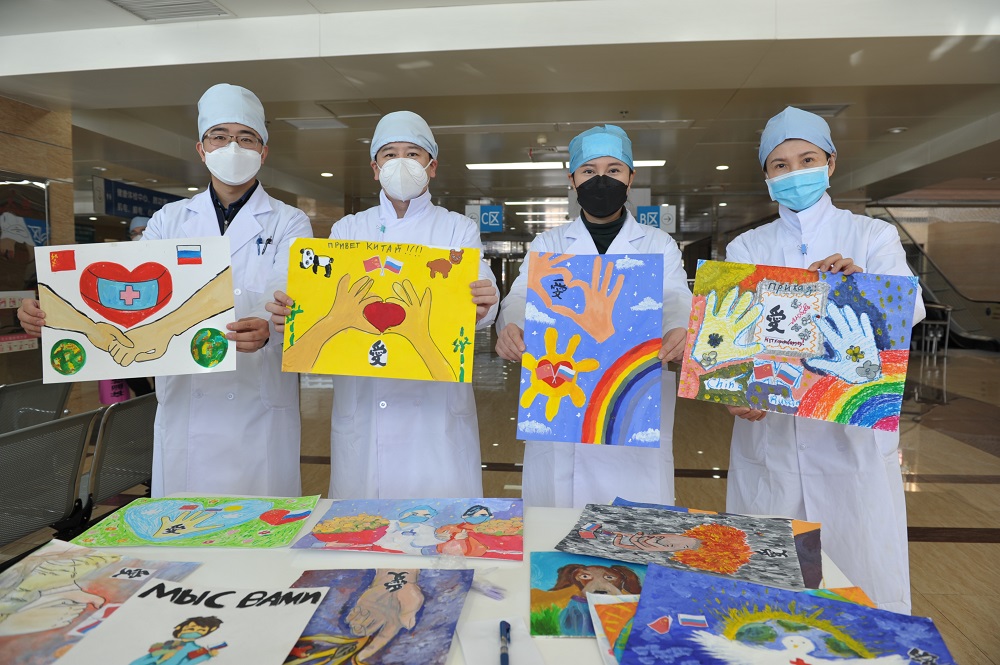 The children also sent a video in which they said "We are together and 'Zhongguo jiayou' (Stay Strong, China)" in Chinese.
"Thanks for the Russian children's love and support," said Zhao Mingyan, head of the hospital's department of critical care medicine, which is now caring for NCP patients in serious condition. "We feel quite powerful in fighting the epidemic and we believe we will achieve final victory."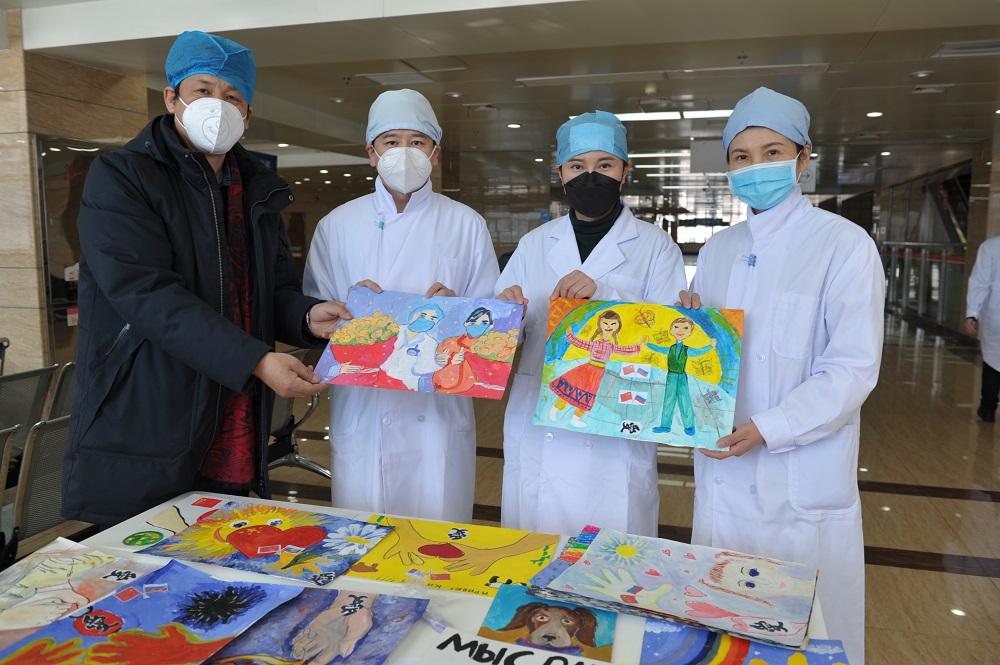 The love will soon be passed on to medical workers in the cities of Wuhan and Xiaogan in Hubei province, the epicenter of the outbreak.