Infections across world now top WHO's concerns
Share - WeChat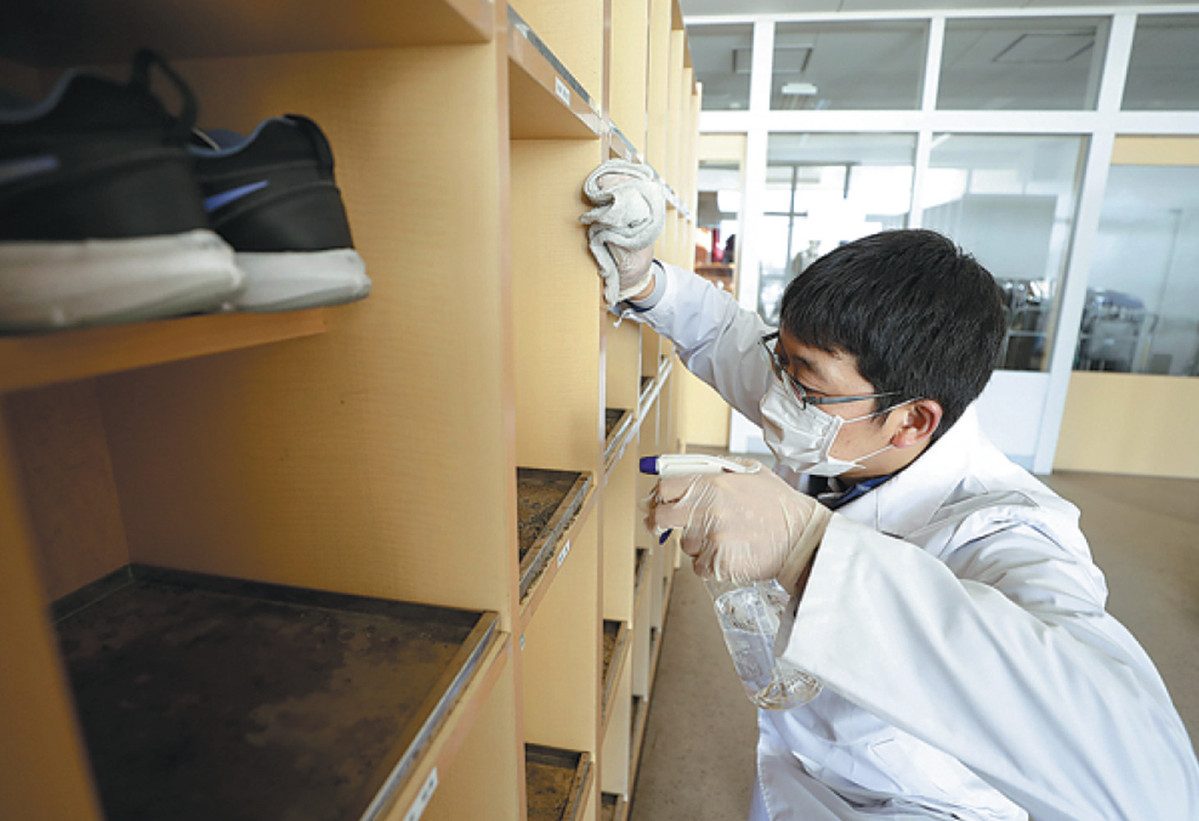 The World Health Organization's greatest concern in relation to novel coronavirus pneumonia is no longer China but the rest of the world, as the number of infections is on the rise and the epidemic is reaching an increasing number of nations.
The organization said on Thursday during a news conference in Geneva that Thursday was the second day in which the number of new cases of COVID-19 reported in the rest of the world exceeded new cases in China.
Outside China, as of 11:30 pm Beijing Time on Friday, there were 4,351 cases in 49 countries and regions and there had been 67 deaths. Five countries had reported cases for the first time in the past 24 hours, including Denmark, Estonia, Lithuania, the Netherlands and Nigeria, all linked to Italy, the WHO said at its news briefing in Geneva on Friday. The world continued to brace for the novel coronavirus epidemic on Friday.
Hard-hit South Korea reported 571 new infections on Friday, bringing the total number of its infected people to 2,337, according to the Korea Centers for Disease Control and Prevention.
At a news conference on Friday, Naomichi Suzuki, governor of Japan's northernmost prefecture of
Hokkaido, declared a state of emergency due to COVID-19 and called on local residents not to go out this weekend, NHK reported.
Japanese Prime Minister Shinzo Abe also vowed on Friday to take whatever policy steps are needed to prevent the spread of the novel coronavirus and defended his call for schools across the country to close.
Iran's authorities called off Friday prayers in the capitals of 23 provinces of the country's 31 provinces to contain the spread of the virus. As of Friday, Iran's Health Ministry said the death toll from COVID-19 had risen to 34, the highest outside China, and the nation said there were 388 confirmed cases.
Included in its 254 infected cases are several senior officials, including Masoumeh Ebtekar, vicepresident for women and family affairs, and Iraj Harirchi, deputy health minister.
Even though its domestic epidemic situation is still serious, China is still willing to provide assistance to Iran to the best of its capabilities, Foreign Ministry spokesman Zhao Lijian said on Friday. China has delivered a shipment of test kits to Iran, Zhao said at a daily news briefing.
The Iranian government offered support and assistance to China in its fight against the epidemic, and
China remembers and feels deeply grateful he said.
Cases of novel coronavirus pneumonia of unknown origin have also emerged, including a woman in the United States who had not traveled to regions affected by the outbreaks. Germany and France also reported two such cases.
"It's what is happening in the rest of the world that is now our greatest concern," said the WHO Director-General Tedros Adhanom Ghebreyesus. "We are at a decisive point."
He repeated the call for nations to seize the window of opportunity and said those that reported cases for the first time should "act aggressively now".
"You can contain this virus," he said. "You can prevent people getting sick. You can save lives. So, my advice to these countries is to move swiftly."
He added that every country should be ready for its first case, its first cluster, the first evidence of community transmission, and for dealing with sustained community transmission.
Tedros warned that no country should assume it will not get cases.
"That would be a fatal mistake, quite literally," he said.
Tedros said the virus does not respect borders, does not distinguish between races or ethnicities, and has no regard for a country's GDP or its level of development, citing the outbreak in Italy, a member of the G7.
The WHO is expected to issue updated surveillance guidance and case definitions for COVID-19 based on what it has learned so far, according to Michael Ryan, executive director of the WHO's Health Emergencies Program.
The European Union announced on Thursday that no EU member state had called for checks on entry to the visa-free Schengen travel zone due to COVID-19.
"No member state signaled the intention of introducing border control at internal borders," Dana Spinant, deputy spokeswoman for the European Commission said at a news briefing.
Italy is the worst-hit European country. Authorities reported a total of 650 cases as of Friday. Several countries, including Austria, Croatia, Greece and Switzerland, reported that they have cases involving people who had been to Italy, as did Algeria in Africa.
In France, President Emmanuel Macron told Agence France-Presse on Thursday that the country is on the verge of a novel coronavirus epidemic.
Chen Yingqun, Zhou Jin and Agencies contributed to this story.