Valuable experience, positive contributions
By TIAN QI | China Daily | Updated: 2020-03-04 08:46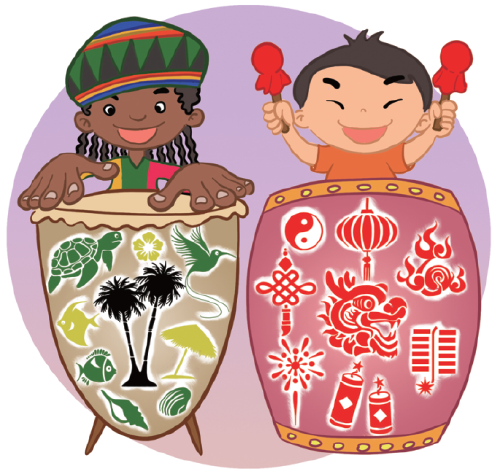 In recent years, China has shared experience and resources in poverty reduction with developing countries including Jamaica, and conducted international cooperation in poverty reduction from a strategic perspective of building a community with a shared future for mankind.
Since the establishment of diplomatic ties between the two countries in 1972, China has been an unswerving supporter of Jamaica's economic and social development. China's great achievements in poverty reduction and selfless assistance have provided valuable experience and positive contributions to Jamaica.
The biggest advantage of the socialist system with Chinese characteristics is the leadership of the Communist Party of China, which extensively mobilizes the whole of society to participate in poverty alleviation in a flexible and diversified manner, so as to gain inexhaustible impetus for poverty alleviation endeavors and establish a long-term mechanism for poverty alleviation, so as to achieve common prosperity.
During his visit to China in 2019, Prime Minister of Jamaica Andrew Holness discussed China's poverty reduction experience with President Xi Jinping. Holness said that China has made unprecedented achievements over the past 70 years, especially in the past 40 years of reform and opening-up. Praising China's achievement in lifting hundreds of millions of people out of poverty, he said China had also advanced global economic governance, which benefited people of all countries, including Jamaica. He expressed his hope that his country could continue to strengthen cooperation with China, learn from China's poverty alleviation experience and so realize the goals of the Jamaica's Vision 2030 development plan at the earliest date.
China's assistance to Jamaica has focused on reducing poverty and improving people's livelihoods. In 2014 and 2016, the Jamaican government signed the Extended Fund Facility (EFF) and the Stand-By Arrangement (SBA) with the International Monetary Fund. Both agreements limit public spending. In this context, China's assistance, as an important support, has played a huge role in the economic and social development of Jamaica.
China's assistance focuses on infrastructure. Infrastructure plays a key role in promoting economic growth and poverty reduction. Against the background of the country's high debt and unsustainable infrastructure construction, China provided assistance to Jamaica in transportation and water supply projects in 1998 and 2009, effectively improving its public services and its industry-supporting infrastructure. In 2006 and 2010, China provided preferential loans for the construction of the Montego Bay Convention Center and affordable housing units. Since its completion, as the only large-scale convention and exhibition center in Jamaica, the venue has successfully hosted various regional and local investment and trade forums and expos, becoming an important platform for Jamaica to boost its external publicity and promote trade and investment. While the construction of the affordable housing units has greatly improved the living conditions of local residents, which has provided a strong guarantee for the steady economic and social development of the country.
China's assistance focuses on building facilities to benefit the Jamaican people. China's assistance focuses on bringing development opportunities through improving people's livelihoods, making a fundamental impact and promoting a virtuous economic and social cycle. In 2013 and 2017, China and Jamaica signed agreements to build two early childhood institutions and a children's hospital. The early childhood institutions have now been completed and put into use, which offer free schooling to 400 local children and created new jobs. And the western children's hospital is being carried out in an orderly way, and it is expected to be put into use in 2022.With a capacity of 220 beds, the western children's hospital will become the only hospital of its kind in the country's western region and the largest state-of-the-art children's hospital in the Caribbean.
China's assistance focuses on human development resources. Starting from its own development experience, China deeply understands the positive role of human resources development in poverty reduction. Every year since 2005, China has offered scholarships and short-term training programs to developing countries, including Jamaica. By the end of 2019, China had enrolled about 3,000 Jamaican people in various training programs. The training programs cover agriculture, industry, culture, economy, management, energy, tourism, urban planning, public governance just to name a few and information shared with all participants China's experience in social management, economic transformation and poverty reduction.
China's aid has always been a complement to the resources of Jamaica, rather than a continuous source of financing. China's development assistance programs have provided Jamaica with a large number of professional techniques, knowledge training and employment opportunities. In the long run, these projects also introduce first-class management methods for Jamaica's public administration and economic development and promote the interaction of ideas on modernization between China and Jamaica. In this context, the private sector has also been thriving and has been given full learning opportunities. For example, the China-Aid Airport CT Scanner Project has helped train a group of professionals in this field in Jamaica. The China-Aid Project of Ministry of Foreign Affairs and Foreign Trade Office Building, which was completed in 2019, has applied modern technologies in its construction, becoming a model for local enterprises to learn from. In this process, China has always respected the supervision and management of Jamaica, and always focuses on assisting Jamaica to strengthen its capacity for development. This has been recognized and appreciated by all sectors of society in Jamaica.
In 2019, Prime Minister Holness' visit to China and Jamaica's participation as one of the very few Guest Countries of Honor at the second China International Import Expo was a new milestone in the development of bilateral relations. China and Jamaica will seize the opportunity to work together, transform the agreements into tangible results, promote collaboration to realize the Vision 2030 Jamaica development goals, promote the common development of both sides, and the friendship between both peoples.
The author is the Chinese ambassador to Jamaica. The author contributed this article to China Watch, a think tank powered by China Daily. The views do not necessarily reflect those of China Daily.