FM says origin of virus must be based on science
Share - WeChat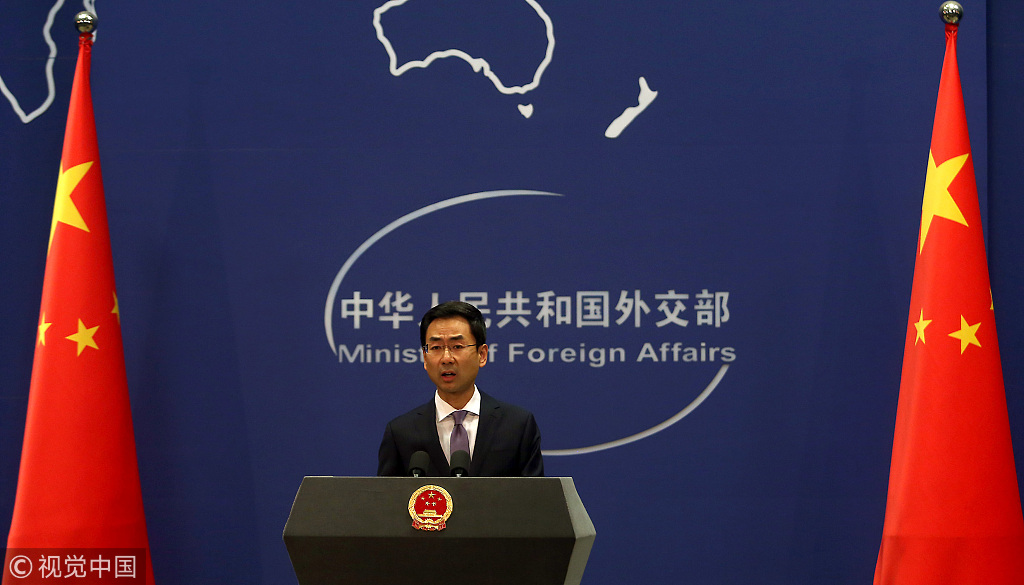 China reiterated on Friday that the origin of the novel coronavirus can be determined only by scientific and professional views.
The remarks were made by Foreign Ministry spokesman Geng Shuang at a daily news briefing as comments have been made saying the virus might have been brought to Wuhan by the United States military.
Geng said that working together to combat the disease is the only correct choice for the international community as the virus knows no borders.
Geng spoke in response to a statement on COVID-19 at a meeting of the G20 Sherpas, a policy discussion body.
Geng said that there are discussions about the virus's origin, adding that around the world, including in the US, there are different views on that.
Geng said Beijing firmly opposes certain US senior officials and Congress members making false and irresponsible remarks on the issue to stigmatize China.
Geng called for opposing unilateralism, mutual criticism and stigmatization, and injecting positive energy into global cooperation.
He said China supports the G20 to unite all parties to combat the epidemic, adopt all necessary fiscal and monetary policy tools to strengthen coordination in macro policies, and promote strong, balanced, sustainable and inclusive growth of the world economy.
The necessary measures taken by countries to respond to the epidemic will inevitably affect trade and investment, he said, calling for G20 members to ease the tension in international trade, cancel unilateral tariffs and jointly uphold the global industrial and supply chains.
On Friday, China and South Korea established a joint prevention and control mechanism on coping with COVID-19 and held the first video conference.
The mechanism is not only to implement the important consensus reached between the top leaders of the two countries, but also to provide experience for other countries, he said. The mechanism, headed by the countries' foreign ministries, involves officials from departments of public health, education, customs, immigration and civil aviation.
At the first meeting, they discussed the next steps to strengthen cooperation in curbing the epidemic, such as reducing unnecessary personnel movements, strengthening entry-exit quarantine, sharing prevention and control guidelines and diagnosis and treatment technologies, and taking care of each other's students and nationals, Geng said.
The two sides agreed to hold occasional meetings on the mechanism, according to epidemic work needs.