Listed firms unmask inner strength to adapt, serve society in need
By Zhou Lanxu | China Daily | Updated: 2020-03-16 08:24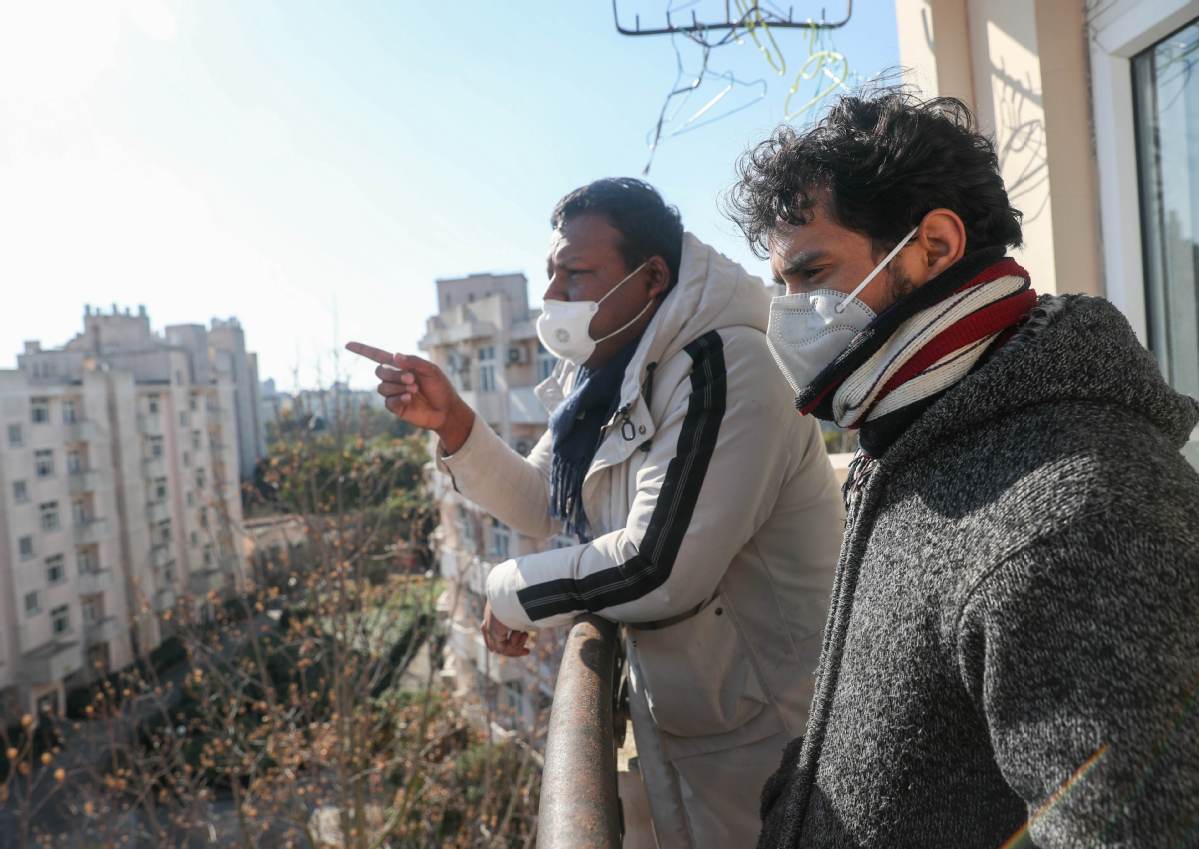 Mainland-listed firms have been pulling out all the stops to innovate their strong existing manufacturing capability to meet the soaring demand for protective face masks, analysts said.
In the normal course, China Petrochemical Corp, or Sinopec Group, is known as a producer of upstream chemical materials for masks. Amid the COVID-19 epidemic, Sinopec has shown its willingness to fulfill corporate social responsibility. It extended its expertise to downstream sectors of the mask supply chain. It is an uncharted territory for the group, but Sinopec is determined to help the nation ride out the crisis.
The Shanghai-listed energy giant announced to invest about 200 million yuan ($28.8 million) in Beijing and Jiangsu province last month to establish production lines of meltblown non-woven fabric, which functions as the main barrier against viruses in masks, and other medical materials in demand.
Sinopec is among the array of A-share companies that had switched or expanded their business scope swiftly to strengthen the epidemic combat.
For instance, Shenzhen-listed new energy vehicle maker BYD Company Ltd and Shanghai-listed textile manufacturer Jiangsu Hongdou Industrial Co Ltd have both mass-produced masks.
"Listed firms' switch of production lines shows they are taking every step to increase mask supply and perform their social responsibility of supporting the fight against the virus," said Liu Chunsheng, an associate professor of international trade with the Central University of Finance and Economics.
"In a sense, this approach to innovating existing business to meet current demand for certain goods and supplies could even help listed firms to stabilize their earnings, given that their usual manufacturing activity was affected by the epidemic," Liu said.
A sub-index tracking A-share companies on the supply chain of protective masks surged by 46.72 percent last month, according to market tracker Wind Info.
Apart from production line switches, listed firms have changed gears to achieve full production. This has helped redress two critical bottlenecks faced during the expansion of mask production capacities: the large volume of raw material consumption; and the shortage of mask manufacturing equipment.
Sinopec said it produced 98,000 metric tons of polypropylene and other medical materials in February, up 50.8 percent from January.
The price of medical polypropylene it sold remained below 7,000 yuan per metric ton last month, much lower than the January level, the company said.
Shandong Dawn Polymer Co Ltd, a key supplier of melt-blown polypropylene, has increased its capacity by more than 70 percent from the usual to 230 tons per day after the outbreak.
The price of its shares nearly tripled, and hit the 10-percent daily upper limit 12 times in February. At the time of writing on Friday, the company's stock traded at 41.47 yuan per share, up 22.40 percent this month.
Meanwhile, Guangdong Topstar Technology Co Ltd, a Shenzhen-listed industrial robot manufacturer, has upgraded its mask production equipment to increase the capacity from 3,000 masks per hour per machine to 4,000-5,000 masks per hour, according to a report from China Securities.
Topstar saw its stock price rise by 23.59 percent in February and 3.21 percent this month to close at 58.83 yuan per share on Friday.
Liu Zhenyu, a machinery industry analyst with Minsheng Securities, said the epidemic is sparking a boom in the demand for mask manufacturing equipment in the short term and has catalyzed surges in related firms' stock prices.
In the long term, the market also sees steady growth prospects, given the government procurement and reserve system of masks, which was set up after the outbreak, people's increased awareness of hygiene and personal protection, and the automation of mask manufacturing machinery, Liu said in a note.
The World Health Organization said earlier this month that companies and governments worldwide need to increase production of protective supplies by 40 percent to meet the rising demand amid the global outbreak.
As the epidemic in China is expected to be brought under control gradually, domestic listed firms may start mask exports around the middle of the year, said Liu from the CUFE.