Capital redirects some international flights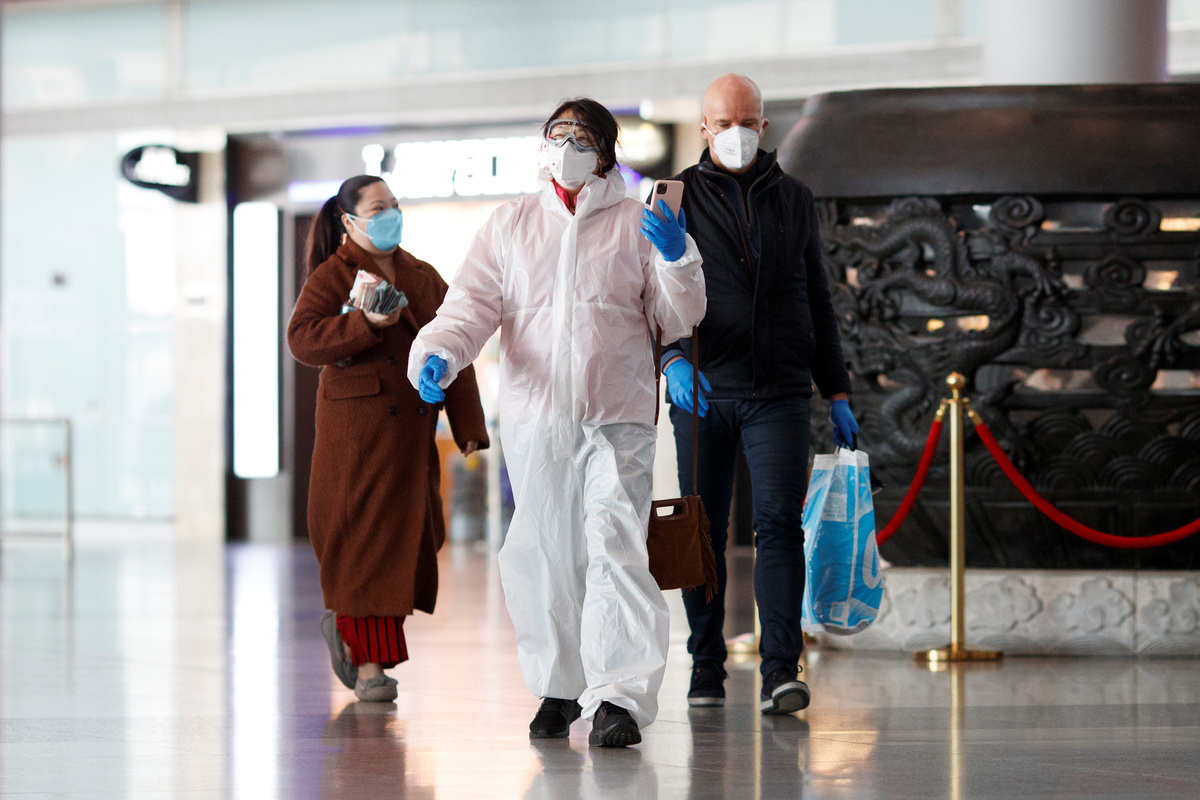 Beijing will redirect some inbound flights scheduled to land at Beijing Capital International Airport to airports in nearby cities to ease the increasing number of imported cases of the novel coronavirus.
According to a notice issued on Thursday by five government departments, including the Civil Aviation Administration and the General Administration of Customs, four international flights scheduled to land in Beijing within the next three days will be diverted to nearby airports.
Flight CA910 on March 20 from Moscow will be diverted to neighboring Tianjin, as well as flight CA934 on March 22 from Paris. Flight CA926 between March 20 and 22 from Tokyo and flight HU7976 on March 21 and 22 from Toronto will be landing at Hohhot, Inner Mongolia autonomous region, and Taiyuan, Shanxi province, respectively, it said.
Passengers on such flights will be subject to the health and quarantine process at the airports, and those who don't exhibit any symptoms will be allowed to reboard the plane to Beijing, it added.
It also noted that the authorities will adopt dynamic adjustment to divert international flights that terminate in Beijing in light of the changing epidemic situations.
The measures were taken as imported cases of the new virus have become a major challenge for epidemic prevention and control work in the city.
According to aviation statistics provider VariFlight, nearly 30 inbound flights were terminated in Beijing on a daily basis recently, with about one-fourth from hard-hit countries including South Korea and Spain.
Against this backdrop, Beijing rolled out a policy requiring anyone arriving from abroad to be put under observation at designated sites for 14 days, which has placed formidable pressure on the city's quarantine capacity.
An average of 20,000 people fly into China every day, the National Immigration Administration said on Monday.
Many airports across the country have been cutting the number of inbound flights as international travel demands dwindle amid the pandemic.
Shanghai-another international aviation hub in the country-has also been grappling with a rising number of imported cases amid the rush of returnees. On Tuesday, Shanghai-based China Eastern Airlines canceled a number of its international flights into the city, including flights from North America and European countries.