No new local virus infections for 3 straight days in mainland
Share - WeChat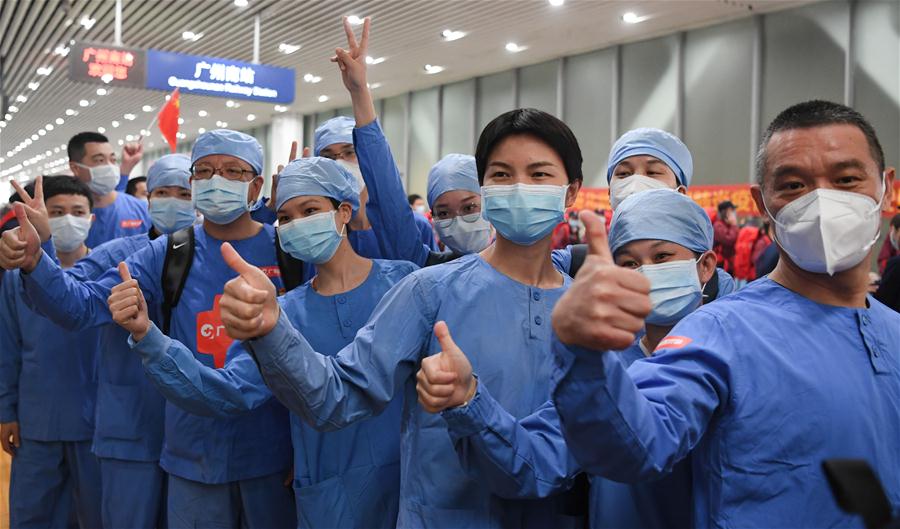 The Chinese mainland has seen no homegrown infections of COVID-19, a disease caused by a novel coronavirus, for three straight days, as the latest data of the National Health Commission showed.
Imported cases, however, keep increasing and are on a generally upward trend in the past week despite fluctuations.
The daily increase of imported cases reached a record high of 41, bringing up the caseload on the Chinese mainland to 81,008, the commission said.
To date, 269 imported cases have been counted.
Beijing saw another 14 imported cases on Friday, followed by Shanghai with nine. Another six provinces also registered cases coming from abroad on the day.
Regions outside Hubei province on the Chinese mainland have counted no homegrown infections in the past nine straight days.
With seven more fatalities on Friday, a total of 3,255 people have succumbed to the virus on the Chinese mainland, the commission said.
Another 590 people were discharged from hospitals over the course of Friday, bringing up the number of recovered patients to 71,740, it added.
With a daily reduction of 173 patients exhibiting serious symptoms, the number of patients that need intensive care now stands at 1,963. In total, 6,013 patients are still hospitalized.
With another 36 suspected cases counted on Friday, there are now 106 suspected infections.
Among the 685,866 people who have so far been traced as close contacts with the infected, 9,371 are still under medical observation, it said.
In Hubei, areas outside its capital Wuhan, the hardest-hit city on the Chinese mainland, have seen no cases for 16 days in a row.
On Friday, seven more patients died of the pathogen in the province, bringing up the total fatalities to 3,139. The caseload in the province now is 67,800, the commission said.
With six more deaths, the death toll in Wuhan has reached 2,504. The case count in the city now stands at 50,005.
The Hong Kong and Macao special administrative regions and Taiwan have reported a total of 408 confirmed cases, including four deaths in Hong Kong and two deaths in Taiwan, the commission noted.
Meanwhile, 136 patients in these regions have been discharged from hospitals.