Slovenia sends relief to earthquake-hit Croatia
Xinhua | Updated: 2020-03-23 10:24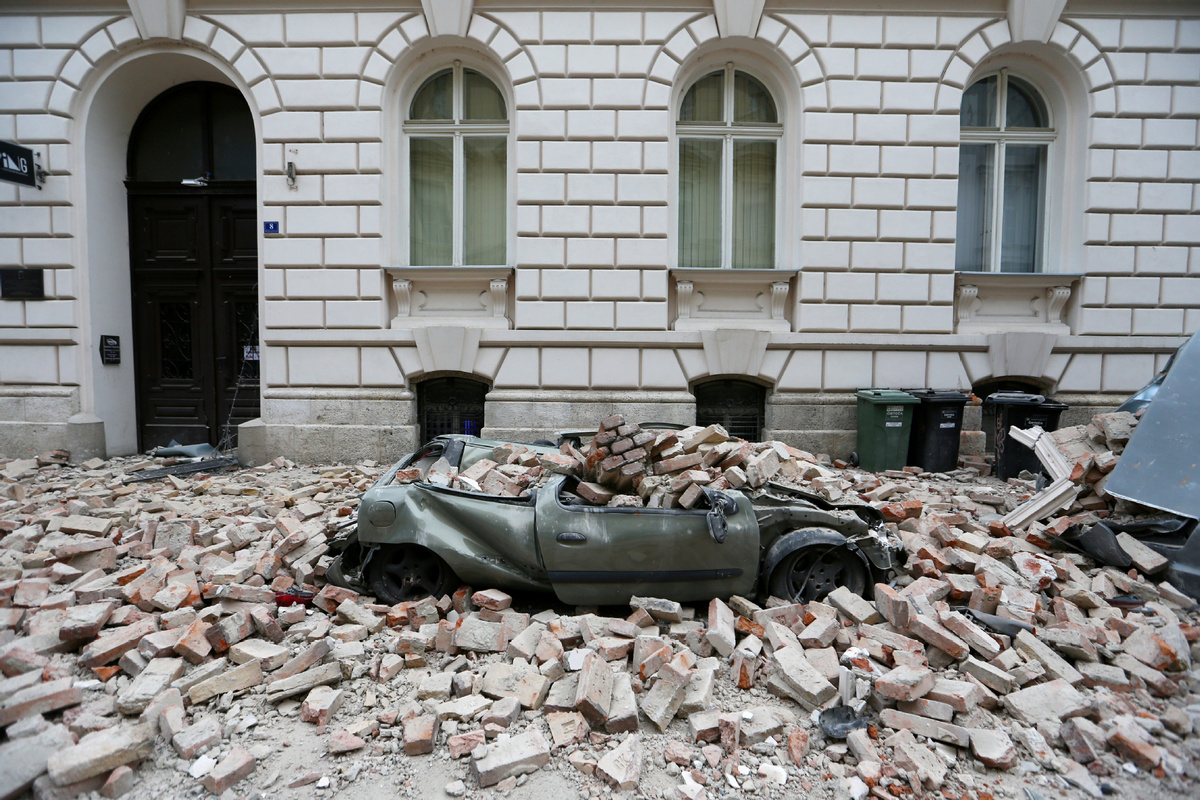 LJUBLJANA - Slovenia dispatched emergency relief to Croatia after an earthquake measuring 5.4 on the Richter scale jolted its capital Zagreb on Sunday morning, according to Slovenian Defense Minister Matej Tonin.
Tonin said Slovenia responded immediately to Croatia's request for assistance in the wake of the earthquake under the European Civil Protection Mechanism. And He called for continued solidarity in Europe in the face of the coronavirus outbreak and natural disasters such as the latest quake.
The relief material included 10 tents equipped to accommodate up to 80 people with 60 beds and 60 sleeping bags and 20 heating devices.
Slovenian Prime Minister Janez Jansa offered Croatia help in a phone call with his Croatian counterpart Andrej Plenkovic in the morning.
The quake was also felt by people throughout Slovenia, according to the Slovenian Press Agency.
Jansa tweeted that the quake did not cause any significant damage in Slovenia and the sole nuclear power station, Krsko (NEK) on the border with Croatia has not been affected.