More measures needed to promote new energy vehicles
By LI FUSHENG | China Daily | Updated: 2020-03-23 11:17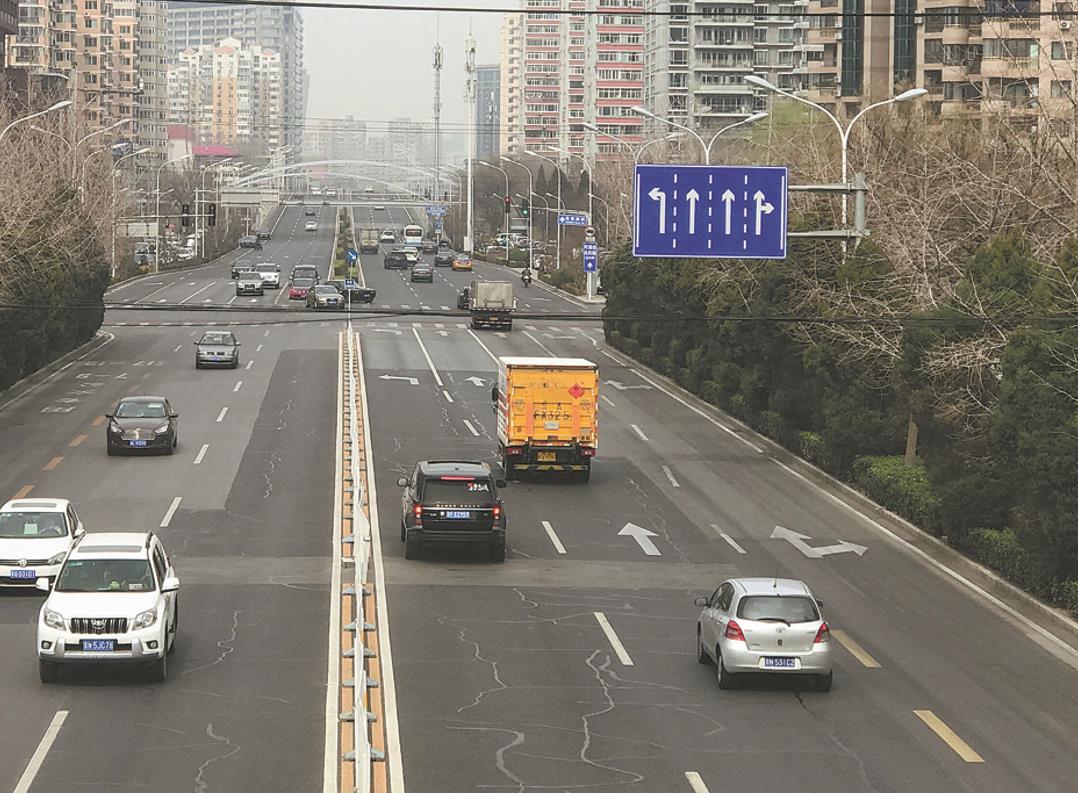 Planning body calls on departments to increase efforts in boosting consumption
China's top economic planning body is urging for efforts to improve ways to promote electric cars and plug-in hybrids, as part of the country's overall eco-friendly production and consumption campaign.
In a notice released last week, the National Development and Reform Commission asked departments including the Ministry of Industry and Information Technology and the Ministry of Finance to come up with better measures to boost production and sales of new energy vehicles.
The commission also suggested that local authorities, if conditions permit, offer some favorable support to private buyers and procure such vehicles for use in the public sector, including buses, taxis and logistics vehicles.
This is one of the nation's latest moves to boost its automotive industry that has seen a downward spiral because of a weaker demand in the market and most recently the novel coronavirus outbreak.
Vehicle sales fell for two years in 2018 and 2019 in the country and they plummeted in the first two months of this year, according to the China Association of Automobile Manufacturers.
In February, carmakers delivered 310,000 vehicles, down almost 80 percent year-on-year. In the first two months of 2020, vehicle sales totaled 2.24 million in the country, down 42 percent year-on-year.
Earlier this month, the commission called for relevant departments and local governments to help stimulate demand in the market.
In terms of new energy vehicles, it asked them to gradually shift the focus of financial incentives from purchases to car uses, including financing building the charging network.
Stephan Woellenstein, CEO of Volkswagen Group China, said an easy access to charging infrastructure matters a lot to the country's new energy vehicle plan.
"Charging, along with a number of other benefits, will be the deciding factor whether new energy vehicles will really happen in China," said Woellenstein.
"This would be for me the main point, it's not about unsustainable subsidies."
He said carmakers should play their role as well by coming up with good vehicles that attract customers from gasoline vehicles.
Volkswagen is introducing its electric and plug-in hybrid models into the country and aims to sell 1.5 million a year in 2025.
Besides new energy vehicles, the commission said it encourages cities that limit license quotas to increase the number of license plates available to the public. Analysts said cities with such restrictive measures include Beijing, Shanghai as well Guangzhou and Shenzhen in South China's Guangdong province, and people there on average have a higher income level and thus good purchasing power.
Analysts and industry insiders are calling the government to take action to help the industry that accounts for around 10 percent of China's GDP over in the difficult days ahead.
Great Wall Motors and GAC Group have lowered their sales targets, and many other companies including subsidiaries of China's largest carmaker SAIC Motor are cutting salaries of their employees because of lackluster sales.
Dong Yang, vice-president of think tank China EV 100, estimated that vehicle sales could fall by 10 percent year-on-year if the government does not offer favorable policies.
Even with such policies in place, the market could see a fall of around 5 percent from 2019, he said.