Cabinet steps up relief for small firms
By Xu Wei | China Daily | Updated: 2020-03-24 10:08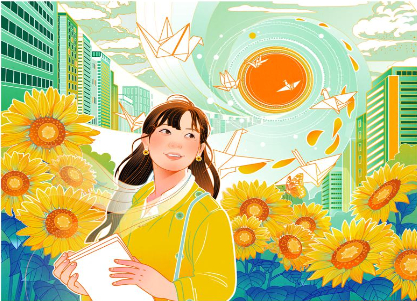 Government to remove temporary controls imposed on businesses
The State Council has ratcheted up relief measures for small, medium-sized and micro-sized businesses - including steps to cut red tape and cultivate new growth driversto shelter them from the impact of the novel coronavirus pneumonia pandemic.
At its executive meeting on March 17, the Cabinet decided to streamline administration and bolster services and compliance oversight so that government aid can deliver tangible benefits to SMEs and microsized businesses, which are the primary creators of jobs.
The government will remove temporary control measures that are no longer necessary as well as arbitrary certification requirements and fees and move more administrative procedures online to reduce corporate burdens, the Cabinet said in a statement.
The authorities will also subsidize property owners and platform companies who forgo profits to aid such businesses.
Small businesses unable to pay their power or water bills during the outbreak will not have supplies cut off or face fines for overdue payments, the Cabinet said.
It also pledged greater support for Internet Plus business models, the platform economy and new business models in the digital economy to create more jobs and new professions.
The government will focus on aged care, infant day care and domestic services and other sectors with huge potential to create jobs to spur the growth of life service industries and support the development of platforms promoting job security and the sharing of employees, the Cabinet said.
The outbreak has affected China's job market, with the surveyed urban unemployment rate reaching 6.2 percent in February, up by 1 percentage point from January. Many officials and experts have warned that SMEs, which contribute over 60 percent of the country's GDP and over 80 percent of urban employment, could be hit the hardest by the pandemic.
Premier Li Keqiang said during an inspection trip in Beijing on Friday that the government's fiscal, tax and financial policies must prioritize support to small, medium-sized, micro-sized and household businesses.
"We must adopt all-out measures to ensure their survival," he said.
To stabilize the job market and bolster support to SMEs and microsized businesses, the General Office of the State Council unveiled a raft of measures in a guideline published on Friday.
SMEs and micro-sized businesses can enjoy, at maximum, a full return of their unemployment insurance fees if they avoid or reduce the number of workers being laid off, the guideline said.
Other measures include more help for migrant workers and college graduates to find jobs and reinforced support to ensure the basic living standards of the unemployed are maintained.
Ma Liang, a professor of public management at Renmin University of China, said it is imperative that the government focuses its various reform measures on benefiting hard-hit small, micro-sized and household businesses.
Authorities must avoid making temporary restrictive measures they have imposed during the epidemic long-term practices so as not to shackle socio-economic development, he said. Otherwise the hard-won results of the government's administrative reform over the years would be in vain, Ma warned.
Wu Ge, chief economist with Changjiang Securities, said the impact of the escalating global pandemic is set to intensify, which will pose more severe challenges to Chinese exporters and the economy as a whole.
The outbreak had hit SMEs particularly hard, he said, and public investment must lead the way for the economic rebound.
"The economic slowdown will have a lagged effect on the job market in the future," Ma said. "It will be even more urgent to shore up growth as a bottom line for stable employment."
He added that countercyclical policies seeking to drive expansion will be the center of the government's structural policies.