Top expert consults with colleagues via video
By Li Wenfang in Guangzhou | chinadaily.com.cn | Updated: 2020-03-25 19:05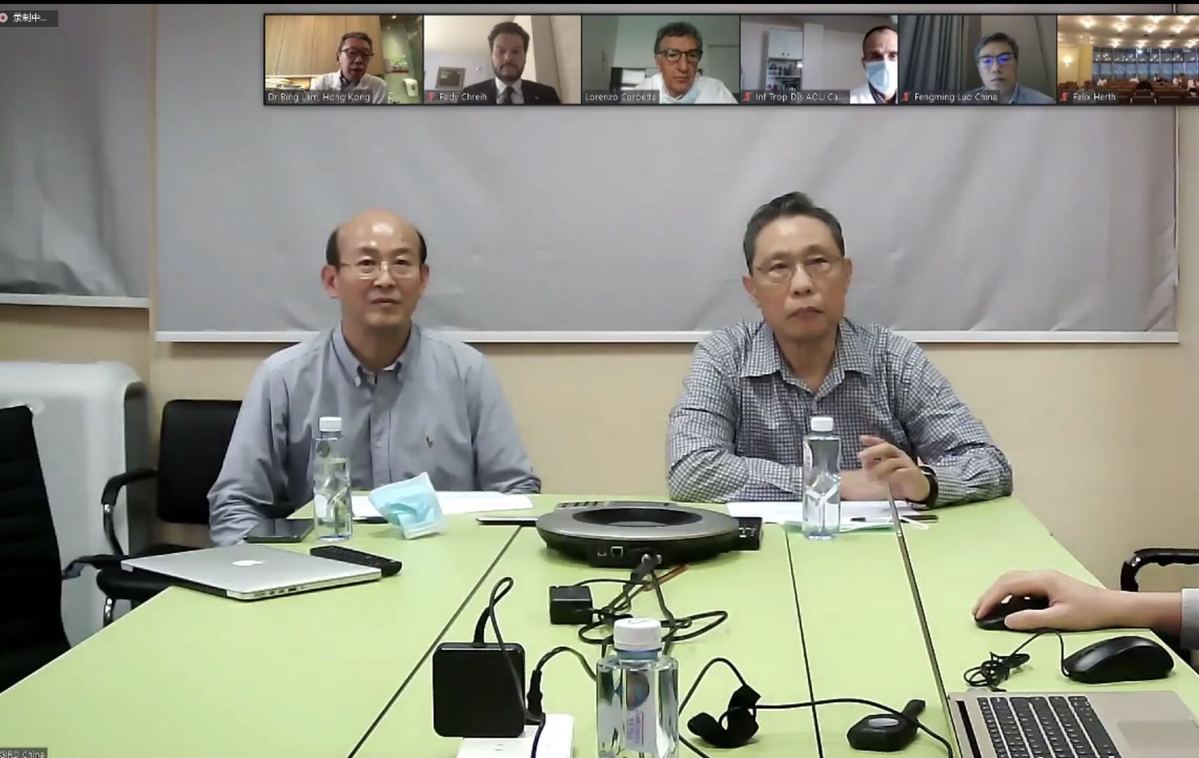 COVID-19 infections are increasing in some foreign countries, and dramatic action is necessary to improve the situation, Zhong Nanshan, a top Chinese epidemiologist, said during a videoconference with Chinese and European medical professionals on Wednesday afternoon.
In China, COVID-19 infections peaked nationwide two weeks after the lockdown of Wuhan, Hubei province, and the implementation of an interagency cooperation mechanism.
Four weeks after those measures were taken, infections were basically brought under control in China, he said.
The videoconference included professionals from Italy, Germany, Romania, Britain and China.
Answering a question from his Hong Kong counterpart on the prevention of a second wave of the epidemic, Zhong said the focus on the Chinese mainland and in Hong Kong should be on imported infections — a reference to travelers who bring the coronavirus with them.
In some earlier cases, people from epidemic-hit countries had no symptoms when they entered China, yet they tested positive for the virus. They were moved to designated hospitals where they developed symptoms in two or three days, such as fevers, he said.