Veterinarian parents pets of owners outside Wuhan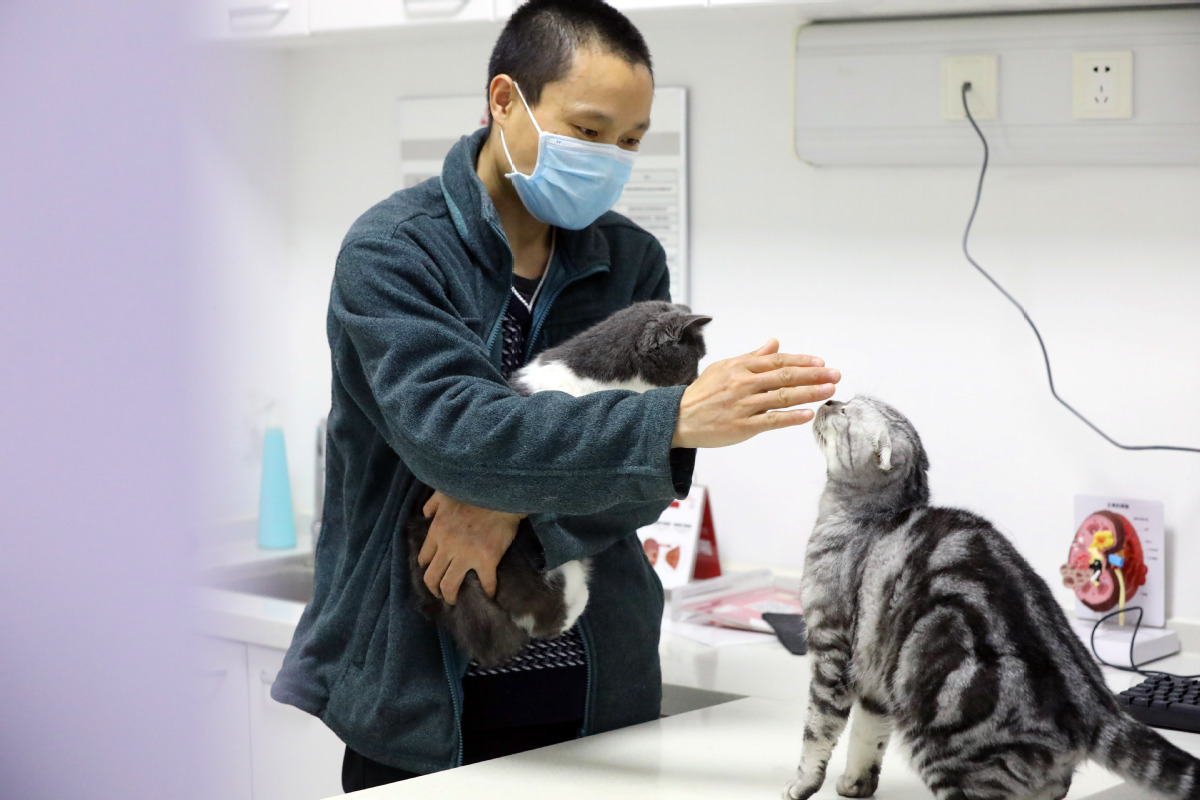 In Gao's hospital, there are 14 cats and five dogs entrusted to him by their owners, who had intended to get their pets back after a weeklong Spring Festival holiday. Gao also takes care of another dog and cat that he adopted.
To better take care of the pets, Gao has chosen to live at the hospital for the past two months so his life could be centered on them, he said.
Every morning, the first thing he does after getting up is feed the pets, after which he takes some of the dogs for a walk. Then he cleans and sterilizes the environment before cooking a meal. Sometimes, he gives drugs to pets if they display sicknesses such as diarrhea.
"Most of the pet owners keep in touch with me every day through mobile phone, and I show videos of their pets to them via WeChat so the owners can say hello to them," he said.
The owners send food for the pets through express delivery, he said.
"Cats, in particular, are demanding about food, and each cat may have a different kind," Gao said.