Citizens stuck abroad to receive more help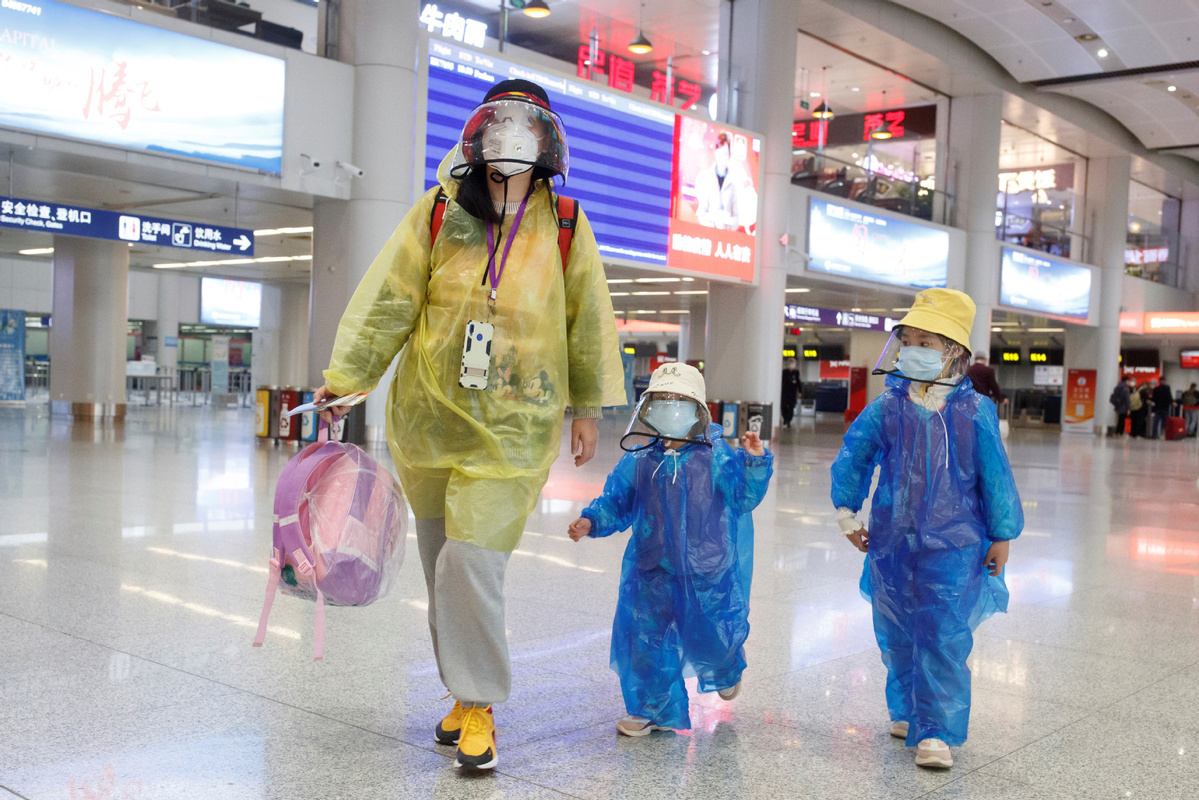 Key meeting stresses need to stop virus importation or possible rebound at home
China will extend special aid to its citizens stranded overseas while continuing efforts to prevent both the importation of COVID-19 cases and a possible domestic rebound of the outbreak, according to a decision made during a meeting chaired by Premier Li Keqiang on Thursday.
The meeting of the leading group of the Communist Party of China Central Committee on coping with the novel coronavirus pneumonia outbreak stressed the importance of fully recognizing the complex, challenging situation of the pandemic and the need for zero complacency toward containment measures.
The country will offer more aid to its citizens overseas, including providing them with epidemic prevention materials and more care and support, the group said in a statement. With the pandemic accelerating its global spread and mounting pressure on the nation to curb importation of cases, authorities will further tighten management of inbound travelers and bolster preventive measures at international airports.
Local authorities must also assume their responsibilities and enhance measures to prevent the importation and exportation of cases via land or water, the group said. Persons coming in via ground transportation-except for inhabitants of border areas, diplomats and those engaged in important trade, research and technological cooperative activities-must undergo group isolation measures, it said.
The meeting issued instructions on containment for cargo truck drivers while ensuring smooth cross-border cargo transportation and reinforced management for border area dwellers to reduce unnecessary passenger flows.
The group also highlighted the need to consolidate important outcomes in containment in Hubei province and its capital, Wuhan.
The country will continue to have high-caliber medical workers treat severe cases in Wuhan so as to maximize efforts to improve recovery rates and reduce mortality rates from the epidemic. Hospitals must strictly implement discharge policies and enhance follow-up visits and health management of recovered patients, the group said.
It also instructed public health teams to focus on communities while investigating the source of every new infection, suspected case and asymptomatic case.
Authorities in other areas must give full play to the network of precheck and triage practices at fever clinics and the mechanism of monitoring and reporting pneumonia with unknown origins to boost health monitoring and surveillance tests, the group said.
Once new infections are spotted, authorities must enforce targeted controls for possibly affected groups and venues, it added.