Stigmatizing Beijing will not help Washington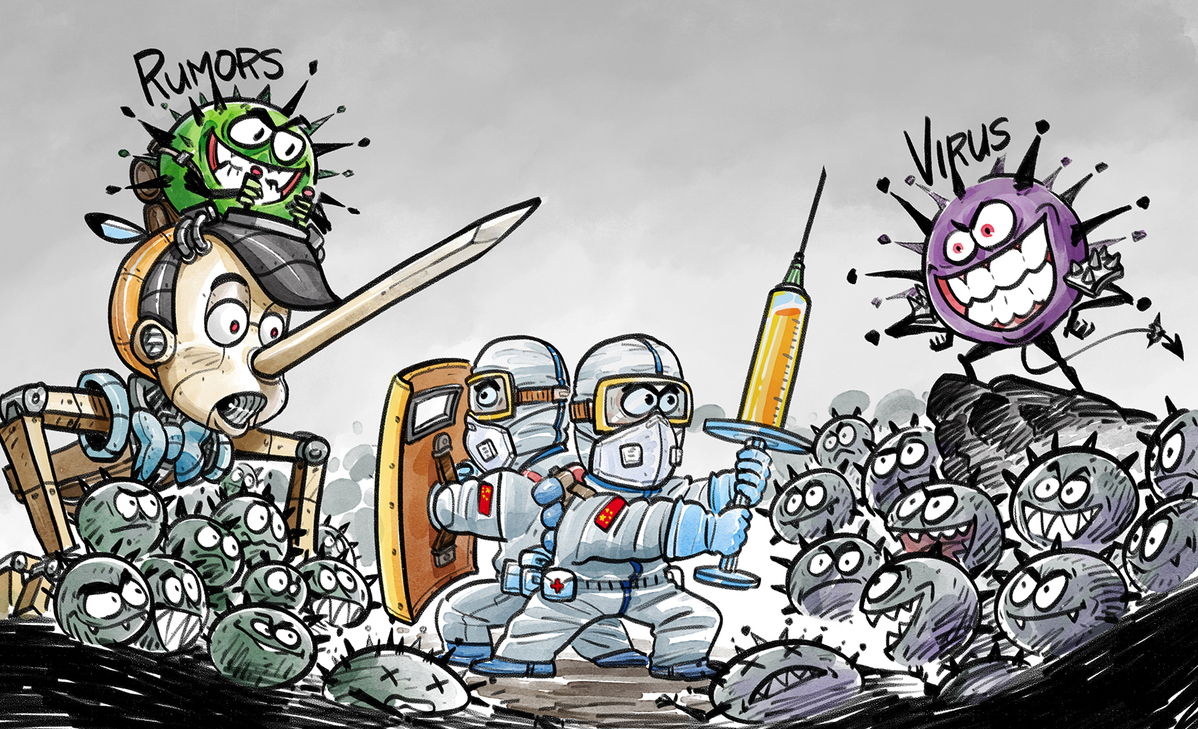 As COVID-19 wreaks havoc across the world, there is no doubt that strong global solidarity and cooperation is vital to defeat this common enemy of humankind.
Unlike the wishful thinking of some that the novel coronavirus outbreak in China would bring jobs back to the United States, the pandemic has now hit virtually every country. Europe and the US are becoming the new epicenters of the pandemic while China has virtually contained the outbreak after taking comprehensive and stringent measures over the past two months.
Many countries supported China both morally and materially during the height of the epidemic in the country. Now a recovering China is doing all it can to help other countries and regions by showing moral support and sending medical teams and supplies to them. And to meet these requirements, it is ramping up production of medicines and medical equipment. Also, it has held some 30 video conferences with more than 100 countries and organizations to share its experiences.
Unfortunately, some in the US are worried that China's assistance to other countries will overshadow the US' global leadership. If that's the concern, then all they need to do is to ask the US administration to provide more assistance for other countries.
Yet this is not a time for popularity contest. When China and the US joined hands to contain the Ebola outbreak in West Africa in 2014, no one argued over which country would emerge as a geopolitical winner.
With the global death toll from COVID-19 rising rapidly, this is a time to save lives. This is a time to listen to scientists, medical experts and workers rather than those politicians who indulge in smear campaigns and blame games.
US President Donald Trump drew wide condemnation for his repeated and deliberate use of "Chinese virus" to refer to the novel coronavirus. Eventually, better sense prevailed and he has stopped using the racist slur. US Secretary of State Mike Pompeo, however, continued to play the blame game on Tuesday, even as the World Health Organization warned that the US has the potential to become the epicenter of the outbreak as its total cases have exceeded 50,000.
In an interview with Tony Perkins of Washington Watch, Pompeo spent most of the time accusing China instead of talking about something constructive, such as how the US should and could cooperate with China and other countries to contain the pandemic, not to mention that his accusations are not backed by facts.
No one knows whether or not a report by the Daily Beast on March 21 is part of a much bigger US administration scheme. But the report, citing two US officials and a White House cable, said the White House is launching a communication plan across multiple federal agencies that focuses on accusing Beijing of orchestrating a "cover-up" and creating a global pandemic.
Such a move, if true, is a great disservice to the American people who are in the middle of a critical fight against the pandemic and is also an attempt to sabotage global cooperation and solidarity that is urgently needed to contain the outbreak, as expressed by senior officials of the United Nations, the World Health Organizations and many countries.
Over the past days, many prominent experts on US-China relations have urged more cooperation between the two largest economies to tide over this crisis, just like they did during the previous ones including the 2008-09 global financial crisis and the Ebola, SARS and H1N1 outbreaks.
China and the US have many differences. But that should not prevent them from working together to overcome a global crisis. Indeed, the whole world counts on their cooperation and leadership at such a critical moment.
The author is chief of China Daily EU Bureau based in Brussels.
chenweihua@chinadaily.com.cn
Most Viewed in 24 Hours
China Views