Nation rallies to satisfy Hubei's appetite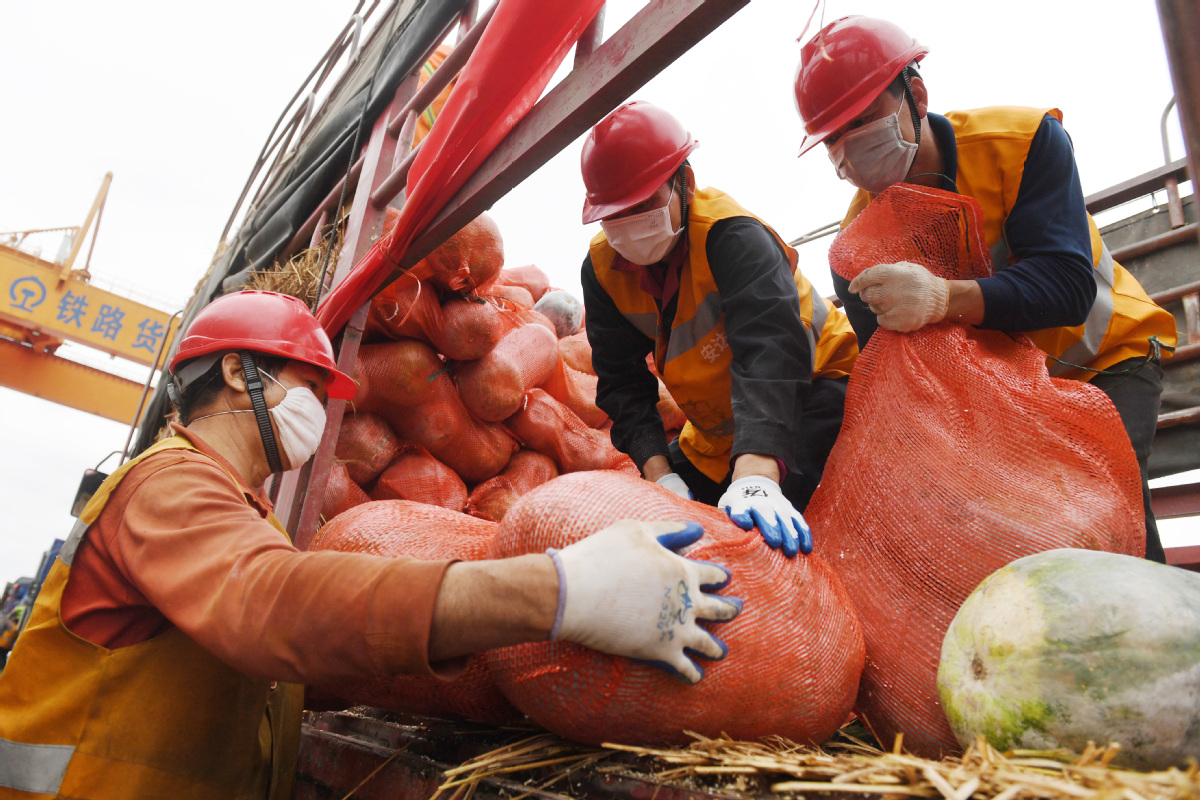 Different areas ensure supplies reach stricken province
Editor's note: Novel coronavirus pneumonia is posing a worldwide threat. Here, we take a look at how China is playing its role in the global fight against the outbreak by mobilizing a vast amount of resources. This is the seventh part of a series titled "United Actions".
The Art of War, a military treatise written in the 5th century BC by strategist Sun Tzu, includes this sentence, "Armies without baggage and grain will perish."
In the battle against novel coronavirus pneumonia, China has mobilized a vast amount of resources to guarantee that sufficient supplies are available in Hubei province.
Food is being sent from across the country to Wuhan, the provincial capital and former epicenter of the outbreak, in answer to a call by the central government to ensure that the city's 11 million residents can obtain daily necessities.
Since Jan 13, vegetables have topped the list of produce transported to Hubei by trucks and vans.
Before that date, construction materials, coal and minerals and fast-delivery packages were the top three categories on the list, but supplies of fruit and vegetables have risen significantly since then, according to freight service provider Manbang Group.
Some 300 metric tons of garlic and the same quantity of other vegetables have been donated to Hubei by Lanling county in Shandong province.
Wang Shujian, vice-governor of Shandong, said: "We have enough vegetables growing in the fields here. Hubei, you can feel assured."
The central government designated a total of eight provinces and municipalities to supply Hubei with eight types of food: meat, vegetables, eggs, milk, rice, flour, edible oil and instant foods.
Cui Xinjian, a farmer in Cuilingxi, a village in Shandong, has sent Hubei cucumbers and tomatoes grown in two greenhouses.
"I only go to my greenhouses when I need to pick the vegetables. At other times, I water them, adjust the lighting and ventilate them using an app on my phone called Intelligent Agriculture," he said, adding that this helps to protect him from the virus.