Psychiatrists help with a good night's rest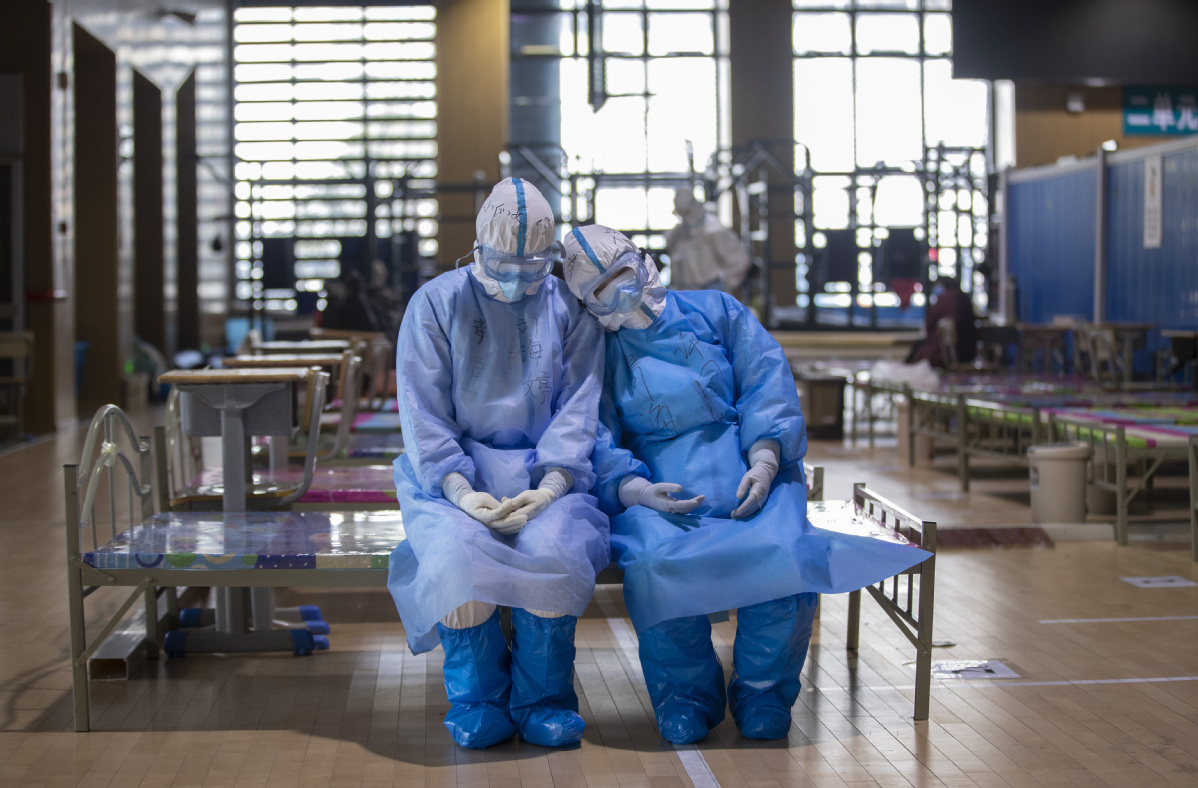 Insomnia a common problem during outbreak
Helping people sleep better has been a major task for psychiatrists working at hospitals in the front-line fight against novel coronavirus pneumonia.
Peng Daihui, a chief physician at the Shanghai Mental Health Center, said that during a significant event such as the outbreak, people undergo four mental stages-denial, anger, bargaining and depression-before reaching acceptance, the fifth and final process.
"Because of their professionalism, front-line doctors and nurses have been stoically experiencing the first four stages, and many are understandably encountering sleeping problems and anxiety," Peng said.
"Patients and the public are also struggling through these stages, and more professional psychological assistance programs are needed."
Chen Liangliang, a psychiatrist at Wuhan City No 3 Hospital in Hubei province, said more than 40 colleagues have sought help at his counseling room at the hospital, with insomnia being the most common problem.
When President Xi Jinping visited Wuhan, the outbreak's former epicenter, on March 10, he reiterated the importance of psychological counseling and intervention for front-line workers, patients and the public.
More than 100 psychiatrists have been or still are working at hospitals in the city to help medical workers and patients, according to the National Health Commission.
Chen said: "Doctors and nurses dedicated to saving lives in the quarantine wards are emotionally involved. Some were on the verge of a mental crisis without realizing it until they experienced serious symptoms, such as having insomnia for a week.
"As a result, they felt exhausted at work and turned to us for help."