Tianjin's 'Sherlock Holmes' goes on COVID-19 trail
By YANG CHENG in Tianjin | China Daily Global | Updated: 2020-04-01 09:20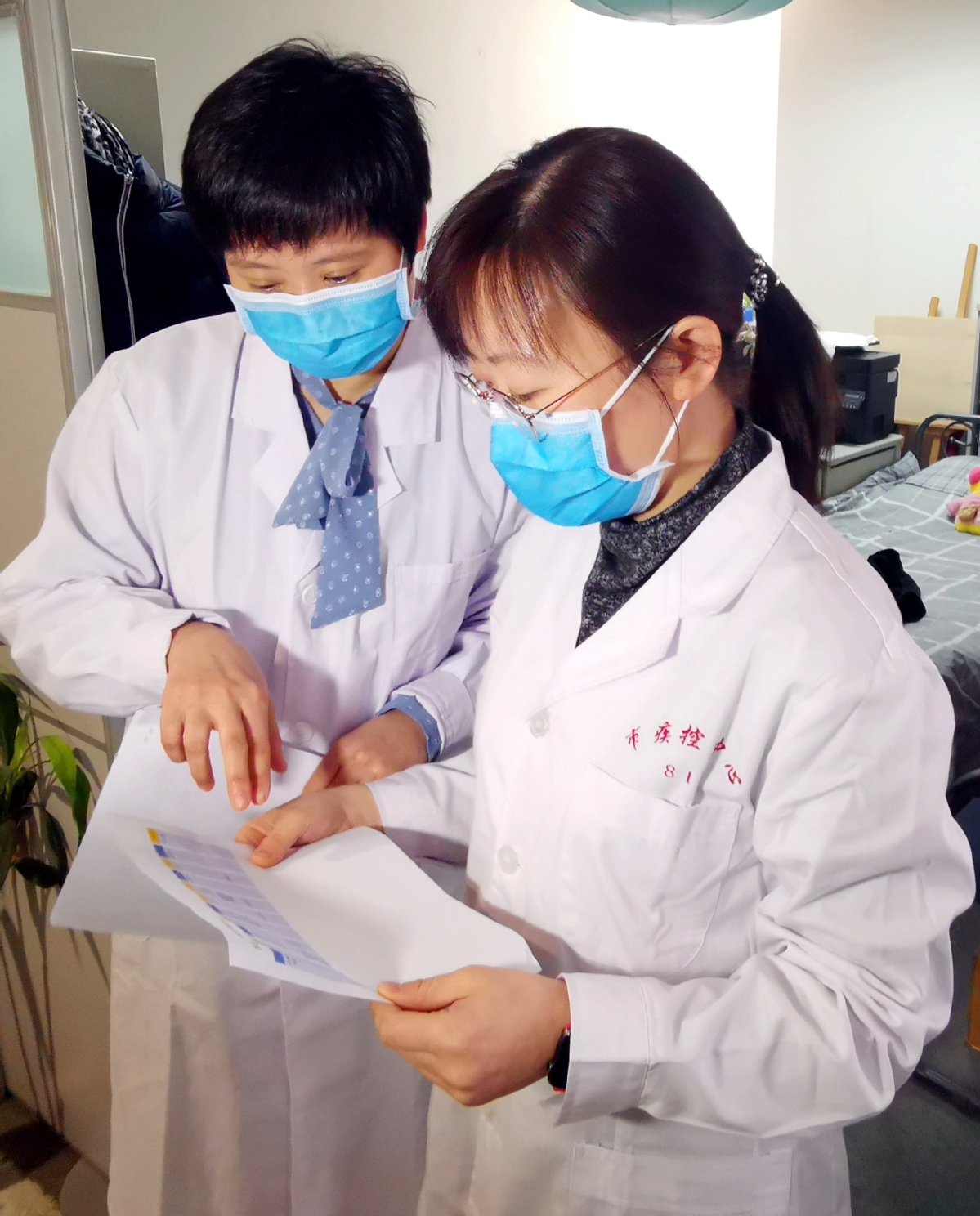 Editor's note: This series tells the stories of selfless individuals, from medical workers to volunteers, who are bravely fighting the virus outbreak with extraordinary dedication.
Zhang Ying has been hailed as the "female Sherlock Holmes" for her skills in tracing, or mapping, the places the COVID-19 patients have been to, reminding people of the way the fictional Baker Street detective-immortalized by Arthur Conan Doyle-unraveled crime mysteries.
Since the increase in imported cases, Zhang, deputy director at the Tianjin Centers for Disease Control and Prevention, and her team were assigned a new role: looking for clues in each imported case.
With all local cases having been discharged from hospitals after recovery, epidemic research and investigation of imported cases became their key task.
After the first imported COVID-19 case was reported in Tianjin on March 20, Zhang said in a news conference there was a high possibility the patient was infected during her long flight from Zurich to Beijing via London and Tokyo.
According to her, warnings based on researches on imported cases are "essential for the public".
"Studying harder at your overseas dormitories without going out is much safer than traveling back to China," she said, adding that it is a "very long journey".
Zhang Wenhong, director of the infection department, Shanghai Huashan Hospital, echoed her views. "You study hard at overseas schools, and don't travel or wander around," he said.
The research by Zhang's team is crucial for the members of Tianjin Custom to determine which passengers are close contacts of suspected patients and who should be quarantined for a limited period.
"The epidemic research and investigation team investigates passengers on flights rerouted from Beijing and landing in Tianjin," said Tan Xuliang, deputy director, Tianjin Custom. "They work even harder during the flights' short halts in Tianjin."
On March 20, 12 cities, including Tianjin, were designated to receive international flights diverted from Beijing. Rerouted passengers and crew would be subject to health and quarantine processes.
Rerouted passengers and crew who pass through the processes with no symptoms would be flown to Beijing at no additional cost.
On March 23, five flights arrived in Tianjin, and 2,767 passengers were quarantined. On March 24, six imported cases were reported in Tianjin.
Zhang leads a team of some 40 members, who work almost around the clock.
For local cases, their task involves tracing and visiting the sites the patients have been to, collecting information on them, making in-depth surveys and analysis, and issuing public warnings based on their analysis.
There is every possibility the locals may be infected by the new arrivals, or imported cases. Therefore, their work is to "retrace patients' steps".
In Tianjin's Wuqing district, for instance, Zhang's team walked all the way to a hospital, determined the exact amount of time a patient spent there, and located the place where he was found to be infected with the novel coronavirus.
Zhang is a popular figure on social media, with the reactions to her TV interview, and her public warnings, getting more than 500 million hits in February. "Wear masks, don't go out, don't go to shopping malls, don't have parties, and don't invite relatives and friends home," she had said.
A news conference in which she explained in great detail how around 80 cases were detected at a department store, was widely followed on social media.
Reacting to her online popularity, Zhang remarked, "Don't treat me as an 'online figure'; our work-epidemic prevention and investigation work-should be the 'hottest' thing currently."