Hubei agriculture products in need of buyers
By Yang Wanli and Liu Kun | chinadaily.com.cn | Updated: 2020-04-03 21:19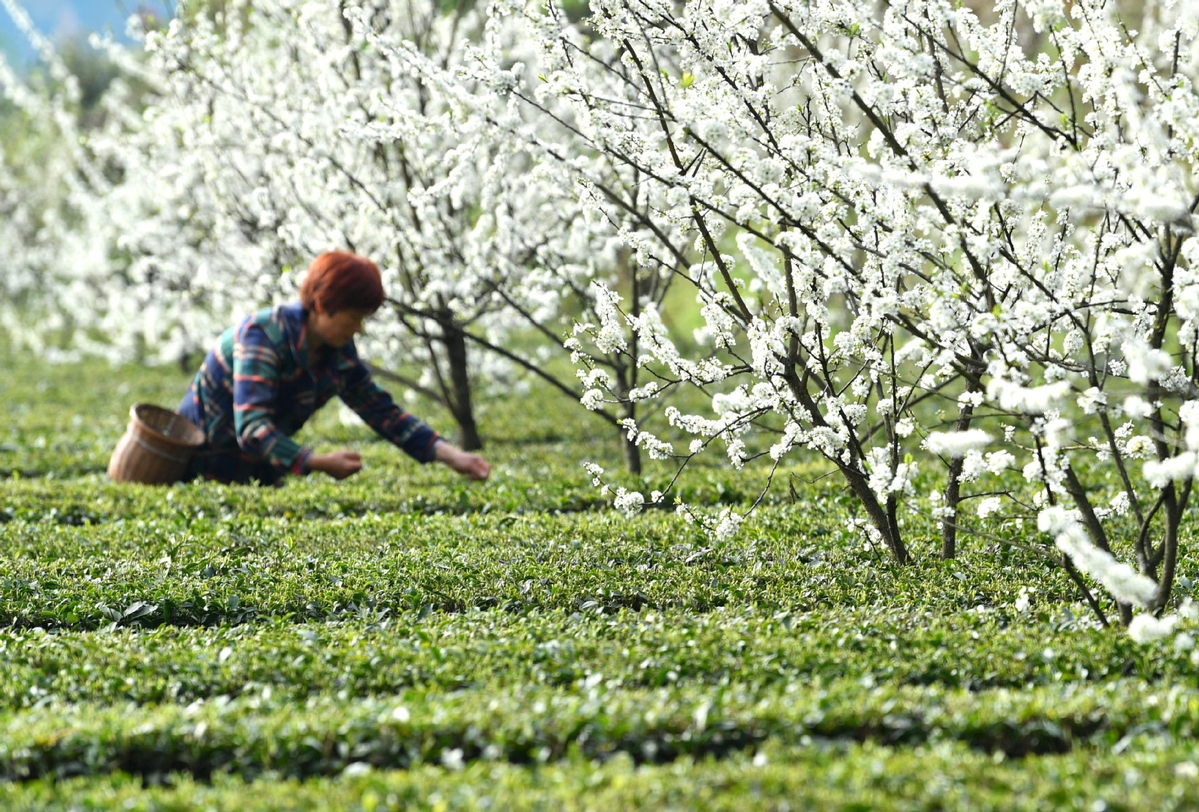 The agricultural department in Hubei province, the hardest-hit region in China by the novel coronavirus outbreak, is calling for joint efforts nationwide to expand consumption of agricultural products in the province.
As one of the country's biggest production bases for crawfish, tea and shiitake mushrooms, Hubei is facing great challenges to sell those agricultural products, said Zhang Guihua, an official from the Hubei agricultural and rural affairs department.
At a news conference in Wuhan, capital of Hubei, Zhang said about 100,000 tons of spring tea will hit the market by the end of May, and at present 110,000 tons of crawfish and 40,000 tons of dried shiitake mushrooms are looking for buyers as of Thursday.
The provincial government is making efforts to boost consumption inside the province while exploring the market outside the province, he said.
"Together with the local finance department, we have made preferential loan policies for farmers. Soon, we will build a pairing assistance mechanism based on investigation and help farmers surmount their difficulties," he said.
Since the outbreak of the disease, Hubei has encountered difficulties selling agriculture products due to outbound travel restrictions, which were lifted days ago.
Thanks to helping hands from other provinces, online retailers and news outlets, Hubei has sold 500,000 tons of vegetables, more than 80,000 tons of eggs and 650,000 tons of fish once unable to find buyers.
But as the harvest season of crawfish, tea and shiitake mushroom is approaching, farmers who live on those products are now under great pressure.
Zhang said joint efforts are needed from other regions outside the province. Also, the local agricultural department is looking for cooperation with e-commerce platforms to boost sales.
"We also encourage big companies to build supportive bonds with local famers and help them reduce the loss," he said.