Epidemic prompts new approach to tomb-sweeping custom
By Li Lei | CHINA DAILY | Updated: 2020-04-04 07:29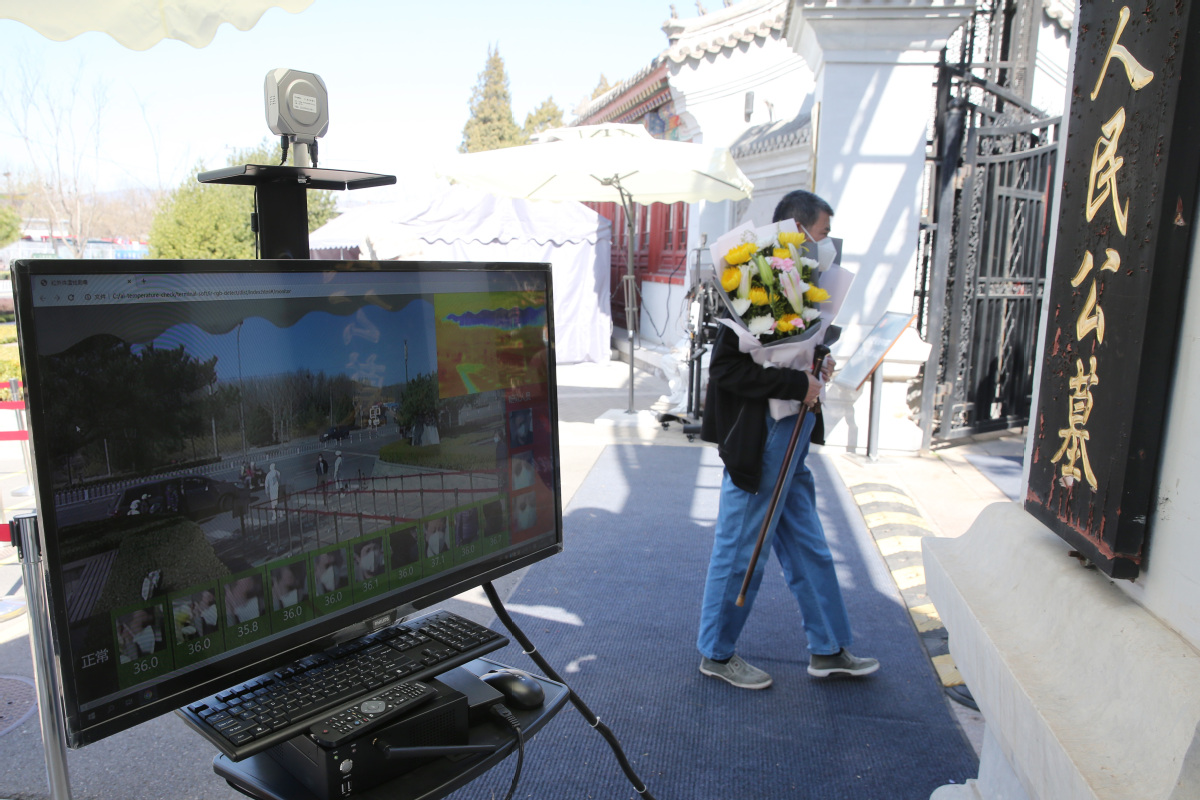 Millions of people are finding new ways to honor their ancestors.
In recent weeks, the novel coronavirus outbreak has abated domestically, prompting authorities to lift bans on businesses and travel in regions less affected by the epidemic.
As part of the trend, cemeteries outside of Hubei province-which was ravaged by the virus-have reopened, just in time for the traditional Tomb Sweeping Day, which falls on April 4 this year.
Normally, tens of millions flock to burial grounds in the period around the holiday to clear debris and leave food, flowers and imitation bank notes as offerings for dead relatives.
The age-old tradition received a major boost in 2007, when the festival, known in Chinese as Qingming, was officially recognized as a national public holiday along with Dragon Boat Festival, which will fall in June, and Mid-Autumn Festival, which is usually held in September or October.
Before the change, people observed the festivals after work if they fell on workdays. The new status was aimed at bolstering people's pride in traditional Chinese culture.
Through a rearrangement of workdays, tomb-sweeping relatives are entitled to a three-day break, which removes barriers to the celebration of filial piety.
According to the Ministry of Civil Affairs, about 9.78 million people visited cemeteries during the three-day period last year, a rise from the 9.72 million in 2018.
The holiday has also become increasingly popular as a prime time for spring tourism.
According to the China Tourism Academy, 112 million domestic tourist trips were recorded during the three days last year, a year-on-year rise of 10.9 percent, and tourism revenue during the period reached about 48 billion yuan ($6.7 billion), a rise of 13.7 percent from 2018.