Epidemic prompts new approach to tomb-sweeping custom
By Li Lei | CHINA DAILY | Updated: 2020-04-04 07:29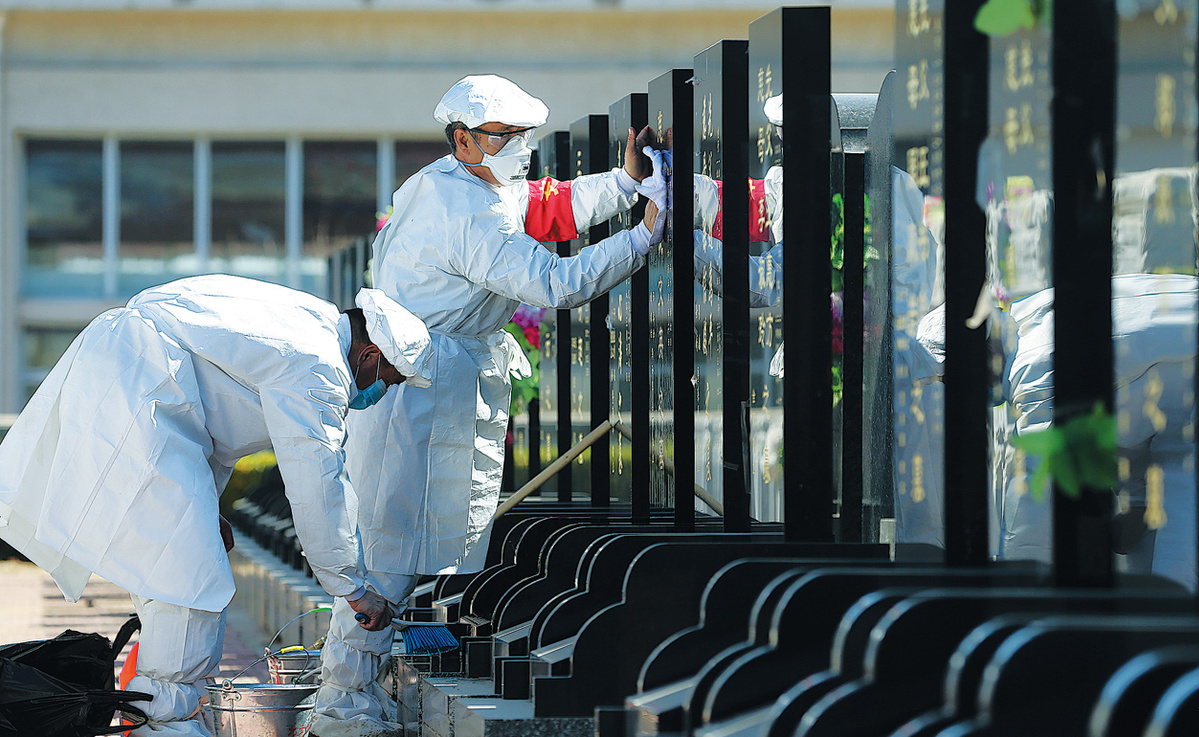 Limiting visits
Even though new infections in Hubei have fallen to single digits or even zero over the past few weeks, local authorities have maintained an uncompromising ban on tomb-sweeping activities in a bid to prevent large gatherings that could facilitate the spread of the virus.
In a March 24 circular, the provincial government ruled out the possibility of commercial cemeteries across the province receiving visitors during the festival, although exceptions were made for some burial grounds in rural areas.
Commercial facilities in the provincial capital, Wuhan, which was hardest hit by the epidemic, will not reopen until at least the end of the month, and cemeteries elsewhere in Hubei will remain closed until April 20 at least, it said.
Cemetery authorities will hold remembrance ceremonies to mitigate the absence of relatives at graveyards, it added.
In less-affected areas, cemetery operators have introduced rules to limit the number of daily visits and screen mourners for fevers, coughs and other symptoms of the virus.
Shanghai authorities have discouraged nonessential visits to cemeteries during the festival to prevent gatherings and possible infection. Instead, they have encouraged mourners to remember departed family members on a designated website, where they can jot down heartfelt words and present a digital bouquet. Official online group ceremonies are also being encouraged.
In Ningbo, Zhejiang province, which is near Shanghai, authorities have banned most cemetery visits. The only exceptions are people who have been bereaved since 2019, as a comfort measure. To prevent traffic jams, all visitors must make reservations.