Epidemic prompts new approach to tomb-sweeping custom
By Li Lei | CHINA DAILY | Updated: 2020-04-04 07:29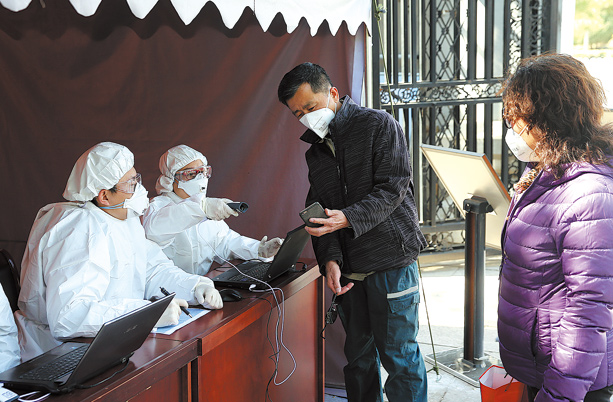 Streamlined funerals
In addition to restrictions on tomb sweeping, the outbreak has reshaped other aspects of death, even in rural areas, where traditions run deep.
Zhang Aiqin, whose husband died of a cerebral hemorrhage in February at age 72, said the outbreak forced her family to shorten the funeral period from a week to just three days-from hospital to grave.
"The village committee has banned people from holding banquets, hiring musical troupes and inviting guests, which is a must in normal times," said the 68-year-old farmer from Xingping, Shaanxi province.
A typical funeral in Zhang's village costs about 30,000 yuan, but she only spent about one-third of that sum, mainly on digging the grave and buying the coffin.
On Jan 31, the Ministry of Civil Affairs released a circular urging all local authorities to persuade people to streamline formalities related to funerals, which usually include a large banquet for relatives and neighbors. On the third anniversary of the funeral, some families hold another banquet, along with a performance by a traditional opera troupe for the guests.