Epidemic prompts new approach to tomb-sweeping custom
By Li Lei | CHINA DAILY | Updated: 2020-04-04 07:29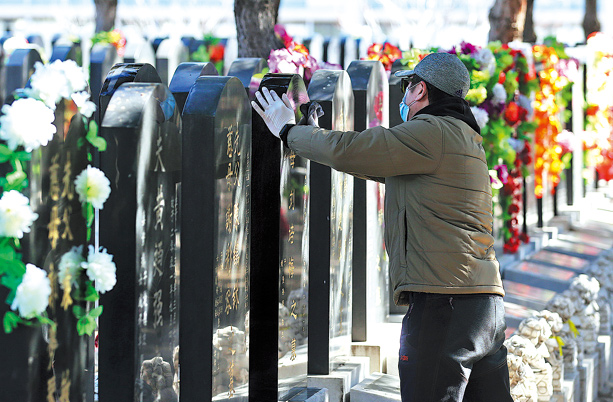 Authorities have long lambasted the "backward custom" of regarding funeral formalities as a symbol of social status, as well as extravagant displays prompted by the belief that an expensive ceremony will ensure a good afterlife.
In recent years, media have reported how some rural families have been bankrupted after borrowing money to host wakes for departed relatives.
The ministry's circular also tightened controls on the bodies of those who died from the coronavirus. Now, no one is allowed to open sealed body bags without health department approval.
The circular urged local authorities to cremate bodies at the crematorium nearest to the hospital in which the infected people died, making it impossible for some families to say their last goodbyes.
Yang Anrong, founder of a funeral etiquette company in Kunming, Yunnan province and a veteran cemetery manager, said the emergency measures are crucial to contain the spread of the little-understood virus. However, the stripped-down funerals and the lack of opportunity to say last goodbyes were likely to cause psychological damage to the living.
"Now, the physical hardship experienced by patients is the main focus, but the psychological trauma for families is largely kept out of sight," she said.