Cities roll out measures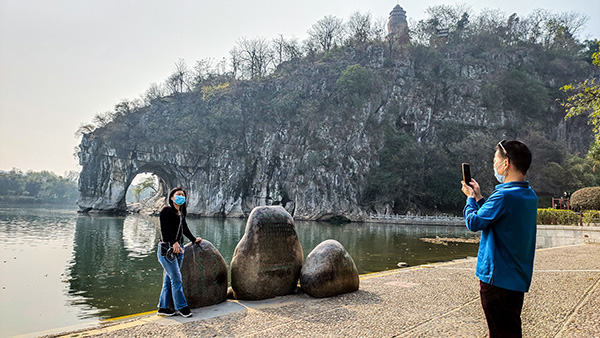 The country's tourism industry has received support in the fight against COVID-19 and is looking forward to a consumption boom in the future.
Cao Yiyong, 51, a Beijing resident, recently got his bank loan of 500,000 yuan ($70,536) approved. He runs a rural homestay in Yanqing district on the outskirts of the city.
"It is really a timely offer," Cao, who is also chairman of the local homestay business association, says.
The interest on his loan will be subsidized by the local government, he adds.
Cao's business came to an abrupt stop in late January. Beijing shut down more than 180 tourist attractions and halted operations of more than 3,000 travel agencies since Jan 24. To date, less than 50 percent of the city's star-rated hotels are up and running and most local scenic spots are keeping visitor numbers low.
"I'm looking at 200,000 yuan in income losses for February alone," Cao says, adding that he had to continue paying employee salaries and for the rent and daily maintenance of his hotel that offers some 40 guestrooms.
He says the loan will help him go through the current difficulties and boost his self-confidence.
Most homestay businesses in Yanqing have developed a cash-flow problem because of the COVID-19 pandemic, and many have been granted preferential loans via a finance platform for suburban tourism in the capital.
"More than half of the applications have been dealt with and we'll reach more rural tourism players in need," says Li Yong, a manager from the Beijing Agriculture Guarantee Co, which runs the platform.