Fears grow for German clubs as virus crisis bites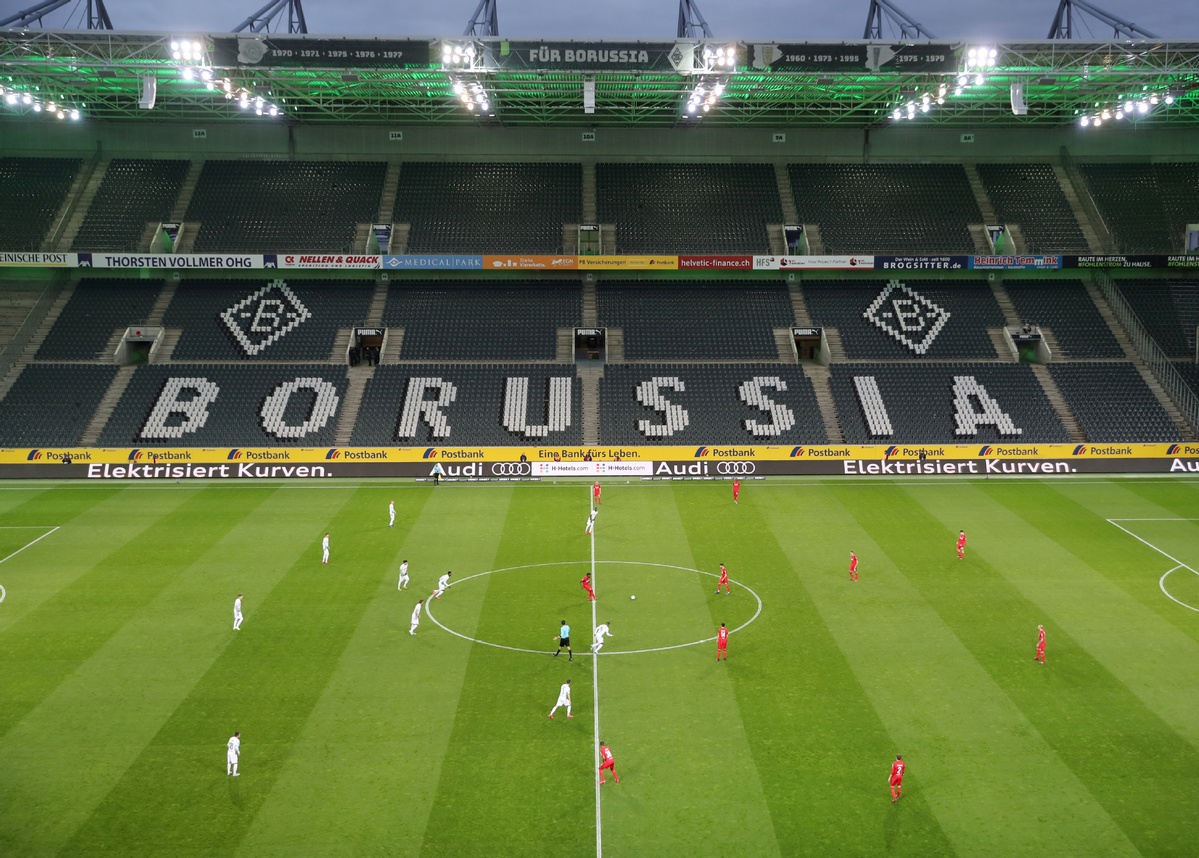 The current financial situation of many German clubs is more perilous than originally thought.
According to a report in sports magazine Kicker, 13 of the 36 teams in the top two divisions face insolvency if the season does not resume.
German soccer's 2019/2020 campaign was suspended at the beginning of March due to the coronavirus crisis, with 25 rounds of matches played.
The German Football Association (DFB), which operates the Bundesliga 1 and Bundesliga 2 leagues, has said it remains committed to completing the current season by the end of June.
Proposals include playing games behind closed doors and using a minimum number of staff for the remaining nine match days. The restart is scheduled for the beginning of May.
It has been reported that players could be tested for coronavirus every three days, with medical experts in the process of establishing strict measures for every team to follow, on top of compulsory rules for arena and TV staff.
The resumption plans come amid fears for the futures of several teams after the DFB asked all clubs to investigate their ability to survive the ongoing shutdown.
The internal reports have mentioned one Bundesliga side having to quit by the end of May and three by the end of June-if TV money is not forthcoming.
Twelve clubs are said to have already dipped into expected payments due in May to cover costs or make payments to banks or business partners.
Seven clubs in the second division face illiquidity by the end of May without further TV payments. The fourth TV money tranche for the current season is scheduled to be paid out at the beginning of May-but only if games are played.
Two second-tier clubs have claimed they will run out of money by the end of June.
German clubs expect losses of up to 800 million euros ($863 million) in case of an early end of the season.
Bayern Munich chairman Karl-Heinz Rummenigge said match days in September need to be considered in case the remaining rounds can't be finished until June.
Several clubs have announced plans to cut back their squads and scale down their transfer efforts. Rummenigge said transfers in the region of 100 million euros are out of sight for the time being.
Most sides, meanwhile, count on government support for their nonplaying staff. Almost half a million companies in Germany have availed of short-term working schemes-known as Kurzarbeit-to trim their payroll costs.
Short-term working sends people home or slashes their hours, but keeps them officially employed with the state funding around two-thirds of their salary.
Such measures can help smaller clubs, however, it seems unlikely that they are sustainable in the long run.
Bundesliga big guns Bayern, Borussia Dortmund, RB Leipzig and Bayer Leverkusen have donated 20 million euros to support struggling clubs. Players of most clubs have also accepted wage cuts of up to 20 percent to support nonplaying staff.
The DFB has announced that any insolvency fines will be reduced for the current campaign and the next season.
Bayern back
Meanwhile, Bayern players returned to training on Monday for the first time since the Bundesliga was suspended.
Bayern led the standings by four points from second-place Dortmund when the season was halted on March 13.
"The Bayern Munich first team will return to training in small groups from Monday, April 6," said a club statement on Sunday.
"This will be done in coordination with government policy and the relevant authorities.
"It goes without saying that all hygiene regulations will be strictly observed."
Bayern has urged fans to stay away from its training center.
"In order to further slow the spread of the coronavirus, Bayern asks fans to continue to follow the instructions of the authorities and therefore please do not come to the Bayern training ground," added the statement.
Xinhua