Russian plane with medical equipment lands at New York's JFK Airport
sputniknews | Updated: 2020-04-07 10:37
A Russian Air Force Antonov An124 carrying medical equipment to help fight the COVID-19 outbreak has landed at New York's JFK Airport at 4:06 pm (8:06 pm GMT), the Russian Mission to the United Nations told reporters on Wednesday.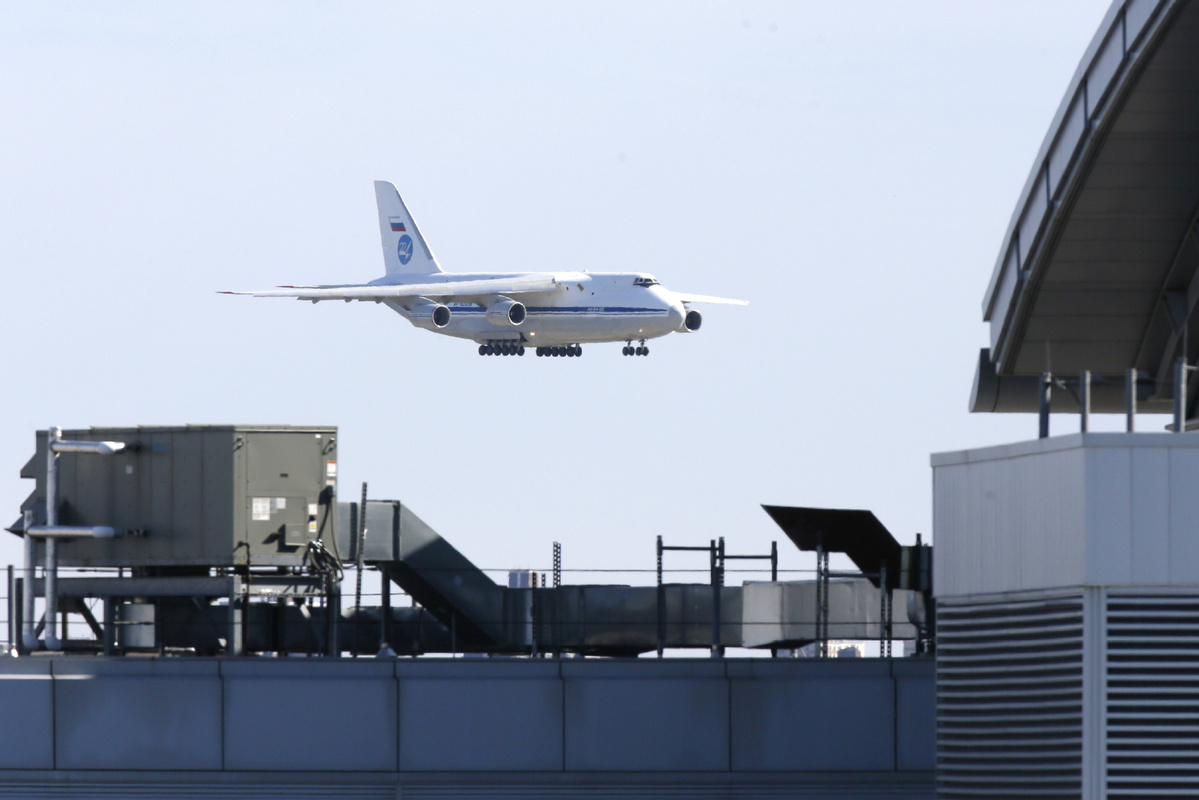 Russian Deputy Permanent Representative to the UN Dmitry Polyanskiy later commented that the country could send more medical supplies to the US.
Polyanskiy was speaking from the John F. Kennedy International Airport in New York just a few moments after the arrival of the Russian airplane.
Polyanskiy said that upon the airplane's arrival, the pilots and US personnel immediately started unloading the aid from the aircraft, which is set to fly back to Russia later on Wednesday.
The diplomat noted that the US personnel who took part in the unloading process looked at the giant Russian cargo airplane - Antonov An-124 - with admiration and gratitude.
Polianskiy noted the severity of the situation in New York and added that it is difficult to overestimate the importance of Russia's support.
The US State Department also commented on the Russian supplies.
Ortagus said the United States purchased Russian medical supplies, including ventilators and personal protection equipment, as a follow-up up to the March 30 telephone call between President Donald Trump and Russian President Vladimir Putin. She added that the supplies were delivered to the Federal Emergency Management Agency (FEMA) in New York City.
Moreover, Ortagus said the United States "cannot do it alone" to provide humanitarian aid across the world.
The total number of COVID-19 cases in the US has reached 206,207, the death toll has risen to 4,542, the count by Johns Hopkins University shows. The US government expects these numbers to increase.
On a global scale, there are more than 930,000 confirmed cases with more than 46,800 deaths, according to the data.