Sanders ends campaign for the presidency
By AI HEPING in New York | chinadaily.com.cn | Updated: 2020-04-08 23:33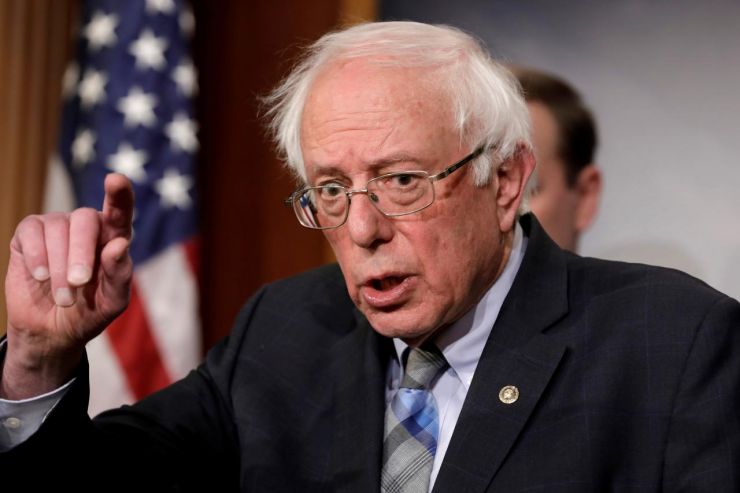 Bernie Sanders announced on Wednesday he is dropping out of the race for the Democratic Party's presidential nomination, leaving former vice-president Joe Biden as the party's nominee against President Donald Trump in November.
Speaking from Burlington, Vermont, the state he has represented the Senate and the House of Representatives for three decades, Sanders announced his "very difficult and painful decision" in a live streamed address to supporters.
"I cannot in good conscience continue to mount a campaign that cannot win and which would interfere with the important work required of all of us in this difficult hour," Sanders said. "While this campaign is coming to an end, our movement is not.''
Biden on Wednesday complimented Sanders' character and praised him for creating a "movement''.
"You haven't just run a political campaign; you've created a movement. And make no mistake about it, we believe it's a movement that is as powerful today as it was yesterday. That's a good thing for our nation and our future."
Biden acknowledged that he still needs to gain support from Sanders' followers, and said they are "more than welcome" and "needed" for him to defeat Trump in November.
Sanders campaign focused on progressive reforms of fair wages, financial reform and especially universal healthcare as he championed a Medicare-for-all proposal that he often had to defend against critics, including Biden, who said it could cost trillions of dollars.
Sanders had a strong performance in the first three states that held primaries in February. It appeared he was unstoppable until the last day of February when Biden surged to a blowout victory in South Carolina.
It rescued his campaign and spurred moderate voters who delivered victories for him in the primaries that followed and gave Biden a delegate lead for the Democratic convention that could not be overcome by Sanders.
Sanders vowed to continue his fight for progressive ideas in partnership with Biden's campaign and at the planned Democratic National Convention in August.
He said he would remain on the ballot in states that still have primaries and would continue to gather delegates, which could help him influence the platform developed at the party's convention.
"Together we have transformed American consciousness as to what kind of nation we can become," Sanders said, adding a recitation of one of his favorite quotations, a line attributed to Nelson Mandela. "'It always seems impossible until it is done.'"
"The future of this country is with our ideas," he said.