Tales of history get a dash of modern color
By ZHANG KUN in Shanghai | CHINA DAILY | Updated: 2020-04-09 08:11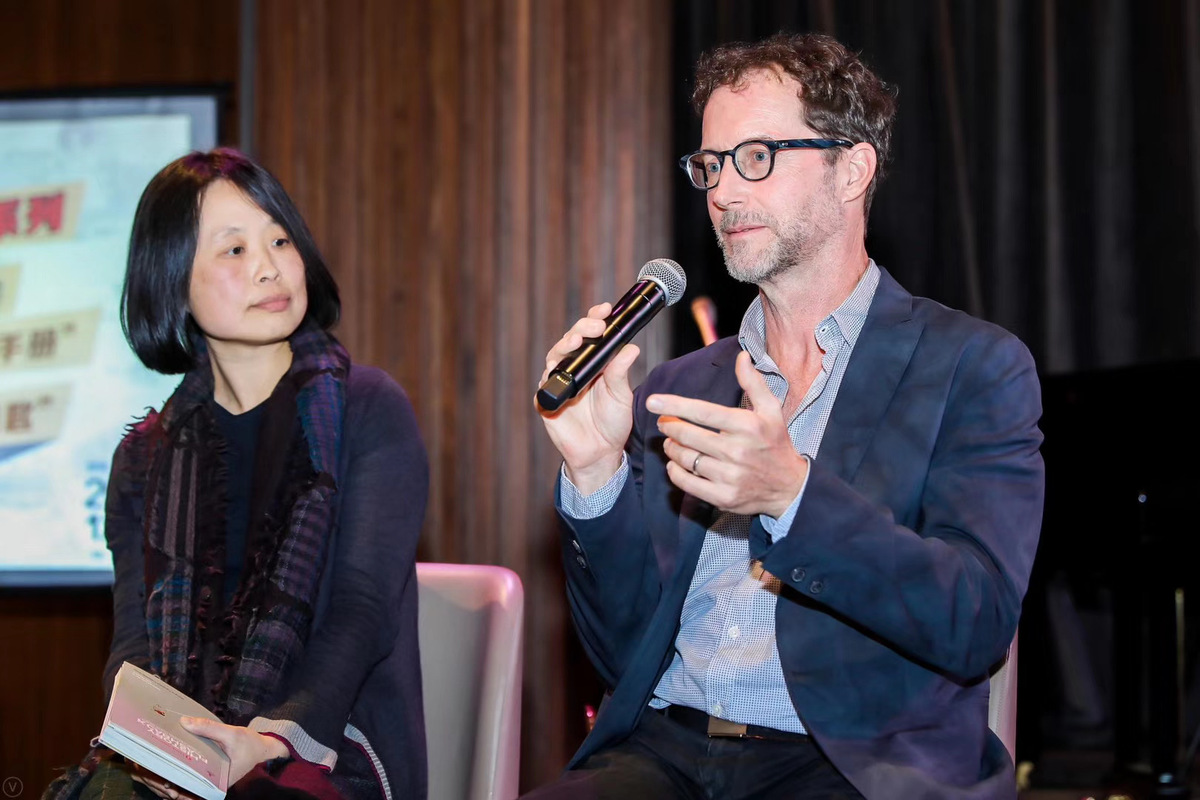 In their new book China Simplified: History Flashback, Stewart Lee Beck and co-author Sun Zhumin created colorful descriptions for historical figures such as "the master of strategy", "the hippies in ancient China" and "the floating CEO".
"The master of strategy" refers to the legendary general Sun Tzu (544-496 BC), author of The Art of War, vividly portrayed by illustrator Yang Kanzhen in the book wearing a headset commanding troops with the help of virtual reality or augmented reality technology in front of a display screen.
The book lists the commonalities between the Seven Sages of the Bamboo Grove in the Jin Dynasty (1115-1234) and the hippies in the United States in the 20th century. They shared the same strong attitude against war, enjoyed a Bohemian environment and lifestyle, used recreational drugs and had a love for music. The floating CEO is of course the most famous sailor in the Chinese history, Zheng He, the eunuch who led the first Chinese fleet as far as the Indian Ocean.