Travel industry in Central China's Hubei province on rebound
CGTN | Updated: 2020-04-10 15:40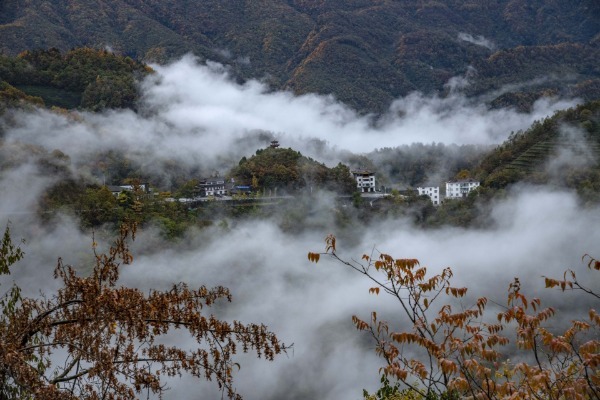 Tourism is among the many sectors taking the brunt of the COVID-19 outbreak. With months of lockdown and stringent travel restrictions eased in the hardest-hit Chinese province of Hubei, its travel industry is seeing a slow but gradual recovery.
In the past two months, the tourism sector in the province was faced with unprecedented challenges as numerous travel plans were cancelled, public transport banned, tourist attractions shut and various cultural and tourism events called off.
To weather the storm, some scenic sites opted for online promotions via livestreaming and video platforms during closures. Some carried out online training for staff and equipped the sites with necessary anti-epidemic goods to brace for reopenings.
As the COVID-19 epidemic in Hubei has been brought under control, the city of Wuhan lifted its outbound travel restrictions on Wednesday, ending its 76-day lockdown, while other cities in the province removed the travel curbs from late March.
Tourist attractions reopen in an orderly manner
Shennongjia National Park, a UNESCO World Heritage site that boasts precious flora and fauna, reopened on March 25. It offers free admission to tourists until May 1.
On the same day, Wudang Mountain, a scenic site that is renowned for a rich history of Taoism, began receiving tourists again, though indoor venues including Taile Palace and Zixiao Palace are excluded.
As of April 3, some 228 national A-level scenic sites in the province have reopened to the public, accounting for over half of the total, the provincial culture and tourism department said. The number includes five out of twelve 5A-level tourist sites – the highest level rated in the country in terms of tourism quality.
Most of them are scenic locations with open spaces, while those located in areas categorized with medium to high risks of infections will remain closed, according to the local government.