All people treated alike during outbreak: Guangzhou mayor
Share - WeChat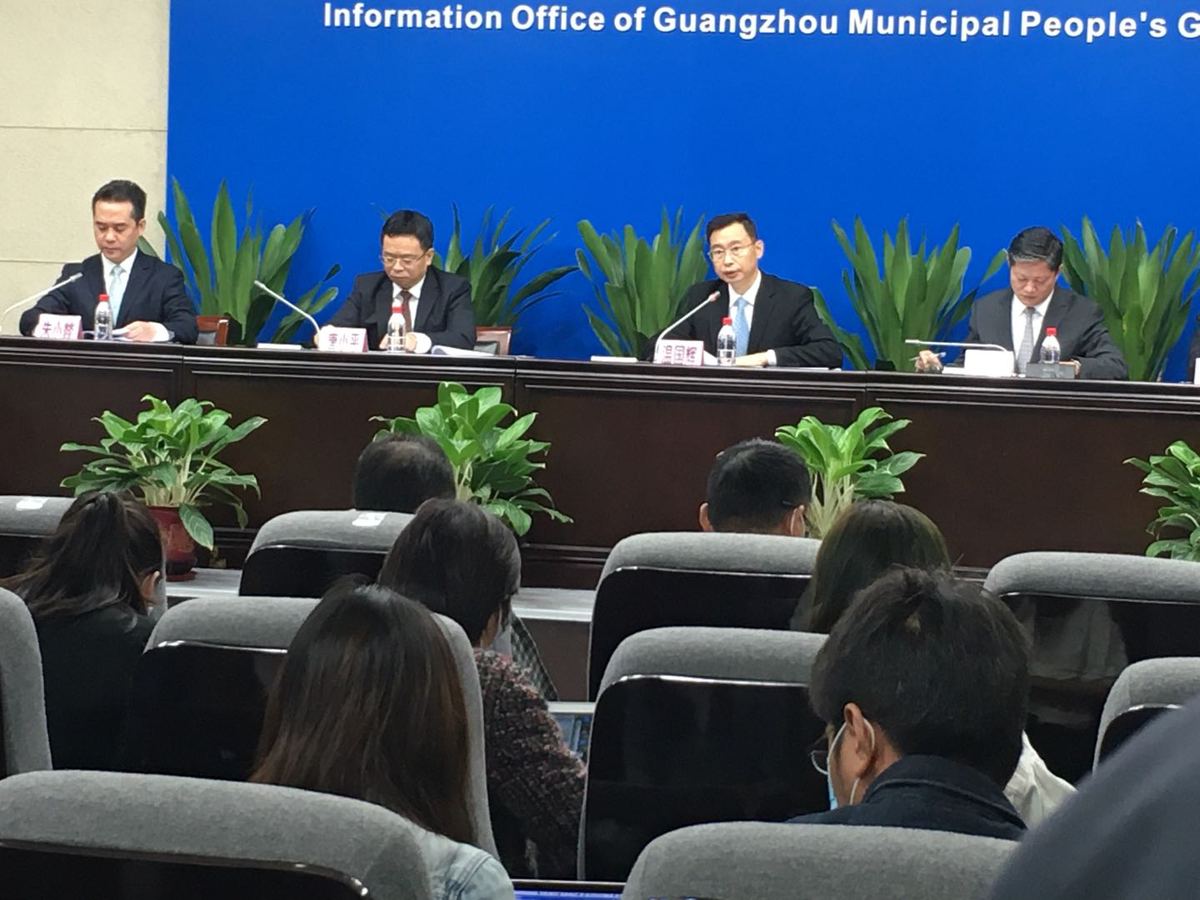 Guangzhou mayor Wen Guohui promised to equally treat both domestic and foreign people while making great efforts to prevent and control imported cases of COVID-19 in the southern metropolis.
Addressing a press conference on Sunday, Wen said Guangzhou is facing a more challenging pressure when a growing number of people are expected to arrive in the city.
"But foreigners will not be discriminated against in the fight against COVID-19, as Guangzhou, known as a millennium commercial capital, is a city of openness and tolerance," Wen said.
To prevent and control imported cases of the virus, relevant departments in the city will continue to introduce more effective measures in the weeks to come.
Priorities will be given to screen and check people from high-risk nations and on high-risk flights to the city, he said.
"The measures, including nucleic acid tests and the two weeks of quarantine, cover all inbound passengers from abroad, including both Chinese and foreign people, instead of only foreigners," said Wen.
Meanwhile, Wen promised to further expand Sino-foreign cooperation with major cities around the world to fight against the pandemic, share his city's experience and provide procurement convenience in the months ahead.
Guangzhou has established 14 monitoring and inspection centers for COVID-19 in the entire city where foreigners and those who have returned from high-risk nations are encouraged and guided to report their health conditions and have a nucleic acid test, Wen said.
Liu Baochun, director of the Guangzhou City Office of Foreign Affairs, said relevant departments have established a special task force, consisting of senior medical experts and doctors, to offer medical treatments to all patients in the city.
"All patients, no matter where they come from, are equally treated in the city," he said.
"And foreigners' religious beliefs and their ethnic customs are fully respected when they are receiving quarantine and treatment," Liu added.
According to Liu, his office has expanded contacts with more than 60 consulate generals in Guangzhou to promote the city's anti-COVID-19 polices, regulations and measures in multi-languages.
Cai Wei, a senior police officer from the Guangzhou City Bureau of Public Security, said police enforcement never targets specific groups of people.
According to Wen, Guangzhou registered a total of 30,768 foreigners by Friday, including 4,600 from South Korea, 2,987 from Japan, 2,724 from the United States, 1,832 from Canada and 1,422 from Russia. Guangzhou registered 4,553 people from Africa by Friday.
More than 50,000 foreigners who used to live in the city have yet to return to Guangzhou, Wen said.
Guangzhou registered a total of 86,475 foreigners by Dec 25, including 8,048 from South Korea, 6,128 from Japan, 5,776 from India, 5,268 from the United States and 3,458 from Russia. The city had a total of 13,652 people from African nations by Dec 25.
Guangzhou had reported a total 479 confirmed cases, including 119 imported cases, as of Saturday.