Restored point of interest removes its 'mask'
XINHUA | Updated: 2020-04-13 07:44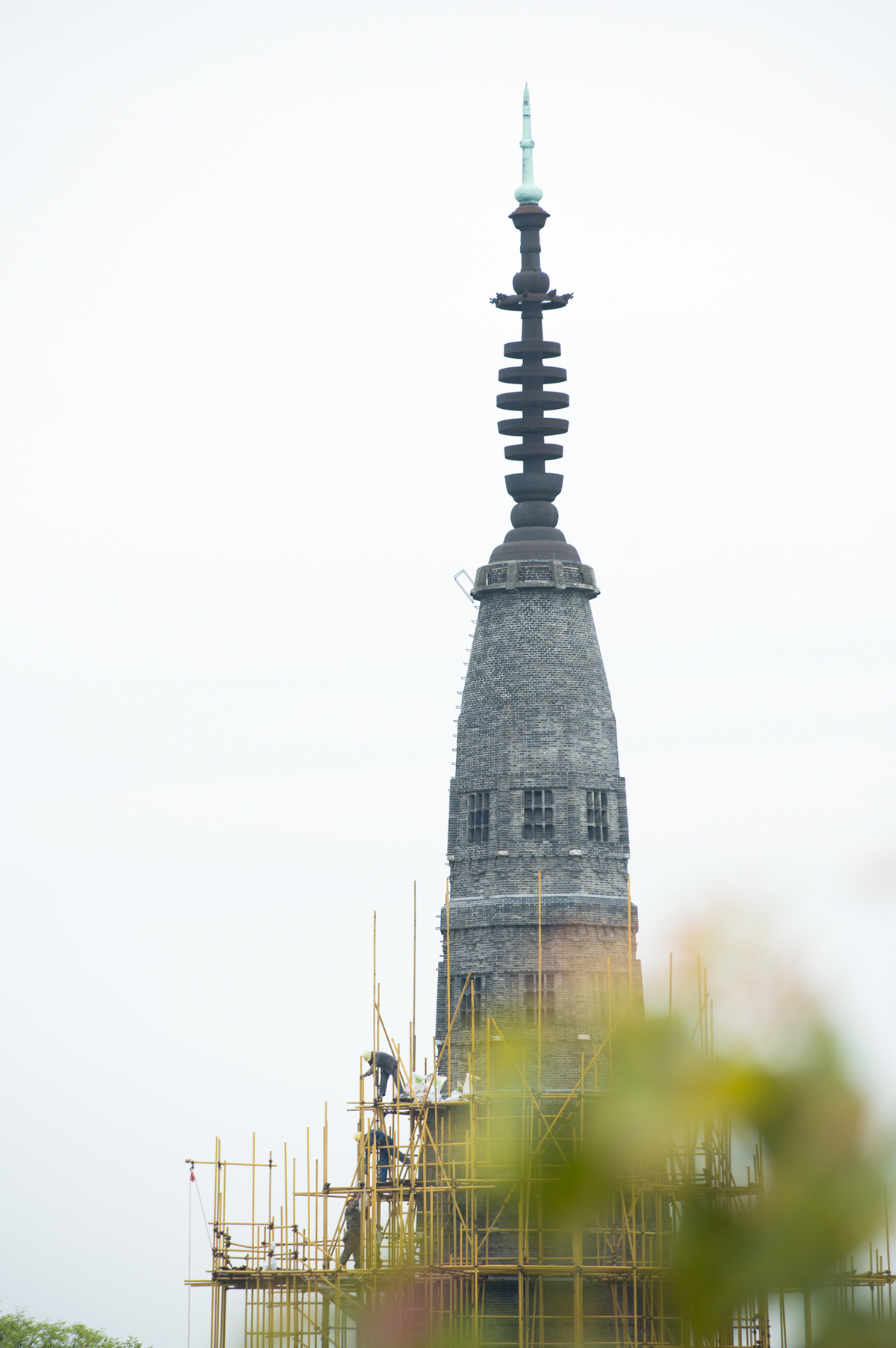 HANGZHOU-While the cherry blossoms beside the Yellow Crane Tower in Wuhan in Central China's Hubei province mark the much anticipated arrival of spring after a long winter, another iconic Chinese edifice was also removing its "mask" to breathe in the spring air.
As the lockdown of Wuhan came to an end on Wednesday, Baochu Pagoda, a landmark on the northern shore of the West Lake in Hangzhou in East China's Zhejiang province, was freed from its own cage after four months of intensive restoration work.
Listed as a national cultural relic in 2013, Baochu Pagoda sits on the top of Baoshi Mountain, which means "precious stone" in Chinese.
In 2018, the top of the pagoda's spire was found to be leaning and in need of repair. It was put into restoration in October.