Blade-less training loses its edge
Share - WeChat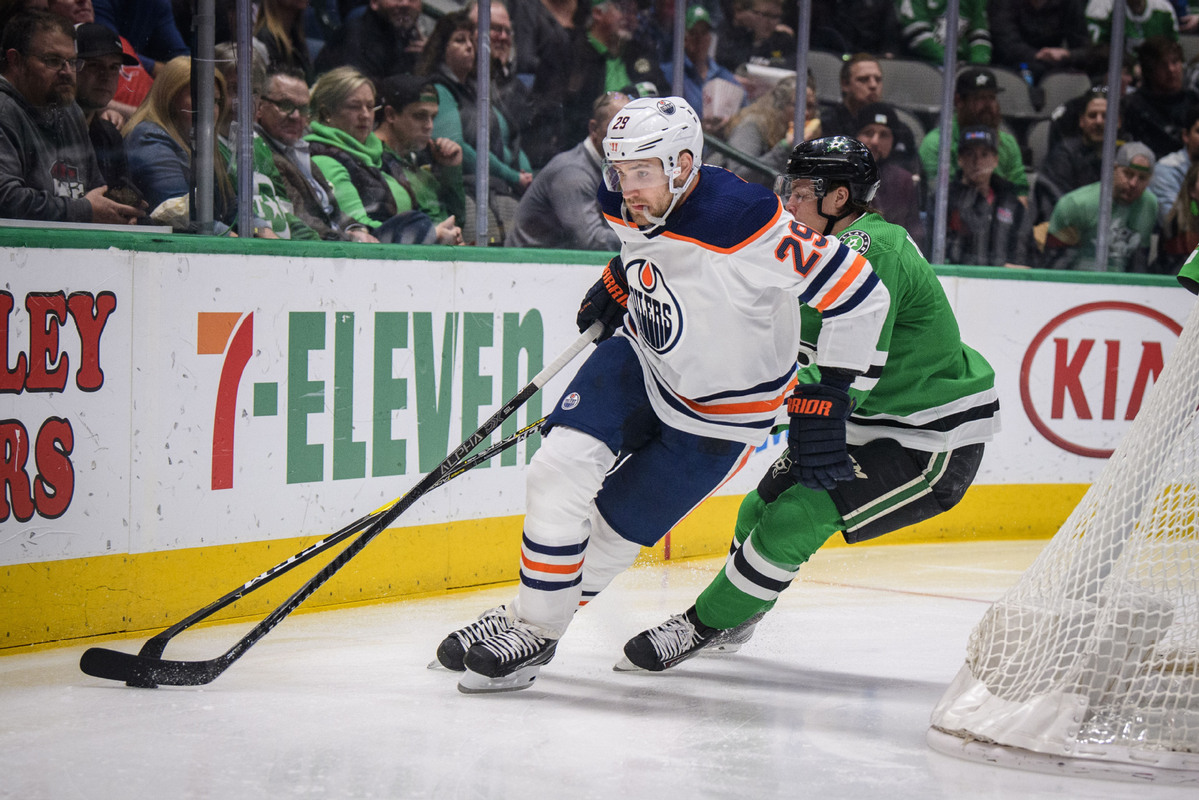 Being in lockdown mode is difficult for everyone these days, but for most professional athletes it's still relatively easy to maintain crucial skills.
Baseball players can hone their swing against a pitching machine. Football and soccer players are running, biking and pumping iron. Endless shooting drills keep basketball players sharp, while boxers and tennis players are accustomed to solitary training routines.
For the world's best hockey players, though, taking away the ice presents a more daunting challenge as there's just no substitute for being on the blades.
Edmonton Oilers forward Leon Draisaitl, who was leading the NHL in scoring when the season was put on hold by the COVID-19 pandemic, has resorted to hours of stickhandling pucks around his dog to maintain hand-eye coordination-but doing it in sneakers instead of skates just isn't the same.
"With no ice, we've all had to get a little bit creative in our workouts," Draisaitl said in a recent video conference call."Whatever works."
In an interview with Canadian Press, Columbus Blue Jackets forward Nick Foligo drew a parallel with everybody's favorite fictional fighter, Rocky Balboa.
"You're kind of going back to that Rocky mentality where you're doing a lot of push-ups and sit-ups and punching the cow," Foligno said.
Added Washington Capitals defenseman John Carlson: "I don't think too many of us have access to rinks or anything like that, and that's huge. It doesn't matter how hard you train, the on-ice stuff is very different and we're going to have to pick it up pretty quick when things turn around."
Since the season was halted on March 12, the NHL's self-quarantine guidelines have prevented players from skating or working out together.
"I just do my workouts and try to stick as close to a routine as possible," said New Jersey Devils defenseman PK Subban."It's hard because you're anticipating the season coming back, but by the same token it's so much time. And when you're not skating, there's nothing you can do that's going to mimic skating."
Most teams have charged their trainers with providing customized workout routines for players, with an emphasis on sprinting and biking to replicate the high intensity of skating 40-second bursts.
"That all helps and it's great, but there's absolutely nothing you can do to prepare for the ins and outs of a shift and the physicality of it," Boston Bruins defenseman Torey Krug told Canadian Press.
"Not only are you trying to mimic the skating motion, but there's no way you can train for going into the corner with a guy who's 6-foot-2, 210 pounds and trying to out-battle him and get the puck and skate away from him."
Players who have taken up training on rollerblades are quick to point out it doesn't require the same balance or muscle memory as skating on ice.
"You don't get the buildup of lactic acid and having to deal with your groins and your hip motion when you're digging into the ice and trying to stop and start, and that's a big part of it," Krug said.
The NHL last week extended its self-quarantine for players and staff through April 30, and commissioner Gary Bettman said the league must have the appropriate medical protocols in place before returning, especially with players spread across North America and Europe.
"When we decide it's time to resume play, we've got to get everybody back and be comfortable that not only are we not infecting the population of players, but that we're not bringing the coronavirus from other places into jurisdictions where the players and other personnel are going," Bettman said in an interview with Fox Business News on April 15.
So for now, iceless workouts remain the norm.