Report offers insight into China's COVID-19 response
Share - WeChat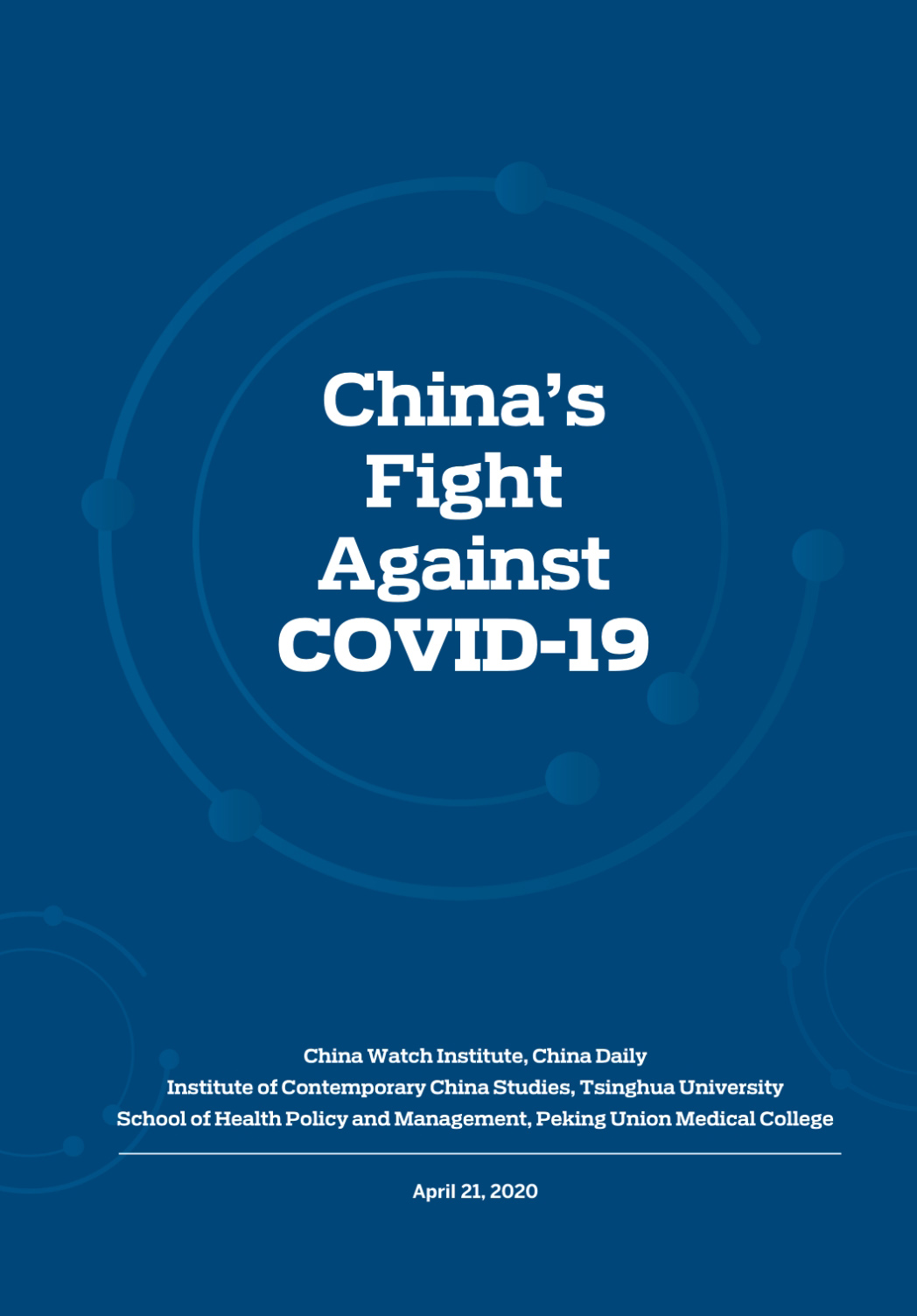 Click here to view the report in PDF format
Click here to view the report on our website
Click here to view the report in Chinese
China Daily published a bilingual report on Tuesday detailing China's measures to combat the COVID-19 outbreak to provide health workers and officials around the world a reference and glimpse into the country's herculean effort to overcome the epidemic.
The report, "China's Fight Against COVID-19", features six chapters with topics ranging from social mobilization to treatment plans. It was compiled in collaboration with the Institute of Contemporary China Studies at Tsinghua University and the School of Health Policy and Management at Peking Union Medical College.
Experts said the report can help readers understand the rationale behind many of China's decisions, practices and sacrifices. This will, in turn, help reduce uninformed speculation about China's actions including a city-wide quarantine and revision of death counts.