Hotel's videos help keep business afloat
By Li Hongyang | China Daily | Updated: 2020-04-21 09:21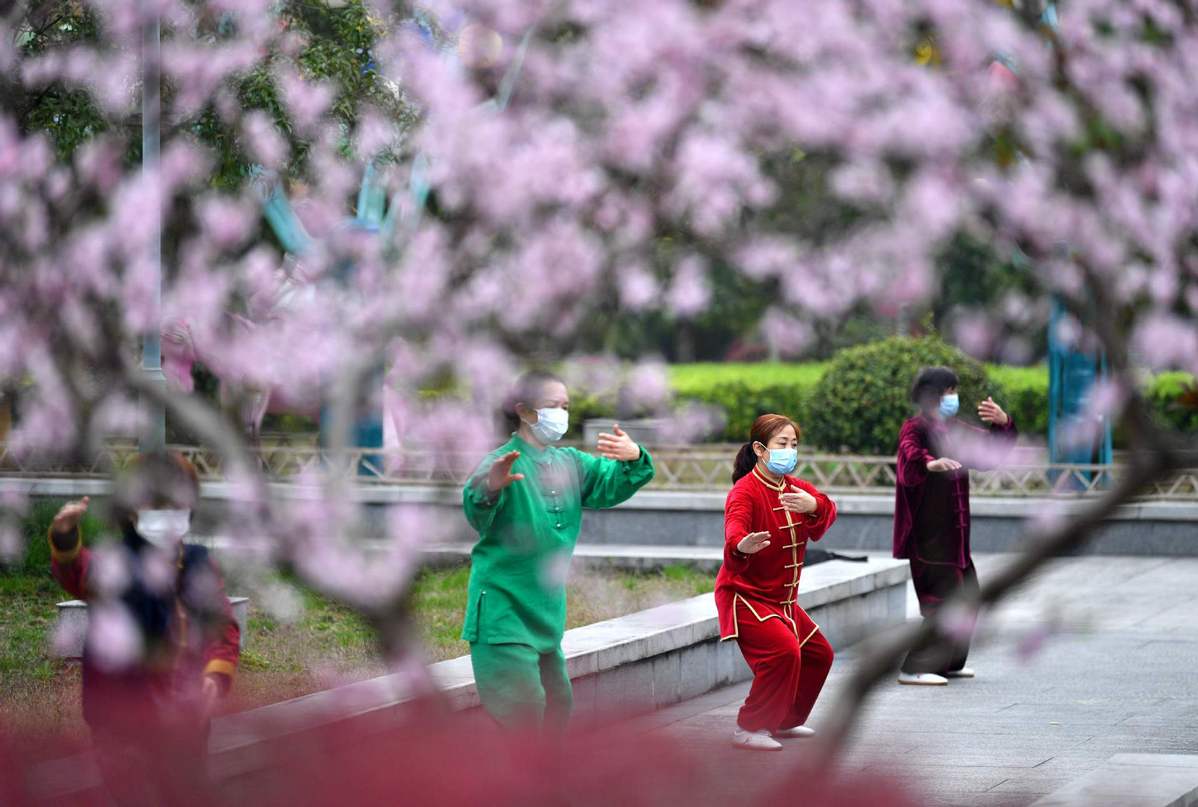 Xiang Yang, a homestay hotel owner in Enshi Tujia and Miao autonomous prefecture of Hubei province, started to see an increase in reservations after the province recently lifted its lockdown.
Over the past two months, the 29-year-old had been through the worst crisis since he started his business with three partners in 2018.
Before the epidemic, he had planned to embrace the peak tourism season during the Spring Festival. From Jan 25, the day of Chinese Lunar New Year, to Feb 1, Xiang had about 20 of his 31 rooms booked.
However, starting on Jan 21, people started to cancel their reservations for Xiang's hotel until eventually there was none left.
"At that time, Enshi hadn't reported any confirmed cases yet. But I could sense the increasing aura of panic among people," Xiang said.
"The epidemic brought me a sense of crisis that I have never had before," he added. "I started to realize that life is not just about poetry and journey, but struggling for a living as well."
Shen Aixiang, founder of the Dingdanlaile, a homestay hotel reservation online platform, was quoted as saying by Lieyunwang, a techmedia company, that in the ensuing five days after the New Year's Eve, the platform saw its trading volume fall from 10 million yuan ($1.41 million) to 200,000 yuan.
"Numerous cancellations led to the suspension of many homestay hotels. This had never happened since the platform's establishment in 2014," Shen said.
Xiang chose not to suspend his business. Instead, he drew inspiration from other hotel owners in Enshi to actively save his business by promoting the hotel online.
In February, Xiang and five other workers started to make and post short videos on Douyin, a popular short video app.
Xiang didn't know anything about making videos, and neither did his colleagues. After overcoming their hesitation to using this new tech, his team turned from innkeepers to actors, photographers, script writers and video editors to kickstart their online market.
In one video, Chen Zhong, one of Xiang's partners, shivered in an outdoor swimming pool inside the hotel and asked audiences: "Have you ever seen people swim outdoors in chilly March?"
It took three hours to make the 12-second video, which received nearly 5,000 likes. Comments included "I want a luxurious pool like this", "What a beautiful place Enshi is! I want to travel there after the epidemic" and "I want to work for this homestay".
Xiang's promotion has paid off so far. He has about eight rooms booked for about five days each.
"Next, I plan to sell some local products online such as tea, potatoes and preserved meat," he said.
During February and March, his hotel was not empty though.
In January, in response to a request by the local government, Xiang accommodated six nonnatives stranded in Enshi due to the province's lockdown.
The six were charged 200 yuan for each room per night, a lot less than the normal 700 yuan average room rate.
Among the six, a family of three who traveled from Chengdu, Sichuan province, to Zhengzhou, Henan province, got off the highway in Enshi to take a break without any expectation of a lockdown. A couple in their 60s who came to visit their relatives in Enshi felt embarrassed to stay for such a long time in their house and moved to the hotel. A tourist in his 30s from Guangdong, Guangzhou province, came to Enshi for sightseeing but wound up being stuck there.
Xiang was responsible for going downtown to buy them food, medicine and other daily necessities. He couldn't cover his cost by accommodating them, but he still tried to help relieve their concerns caused by the epidemic. He guided them to collect vegetables on the mountain, taught them how to cook and held barbecue parties. Upon their departure, some said they would have liked to have stayed longer, he recalled.
Despite the gradual resumption of normal life, Xiang is somewhat pessimistic about the number of guests his hotel will receive.
"Peak tourist season usually comes between April and October, but the impact of the epidemic may last longer, and I am not sure whether people will travel or not this year," he said. "The positive thing is that I have learned a lot from this experience, and I will know how to avoid losses when I encounter things like this."
Xiang said he won't give up his business because through it he can meet different people and become friends with them.
"The distance between people is closer here in the mountain than in cubicles in companies," he said. "I can feel truly at home while working here, and it is worth it to face any challenge."