Fewer virus deaths easy to explain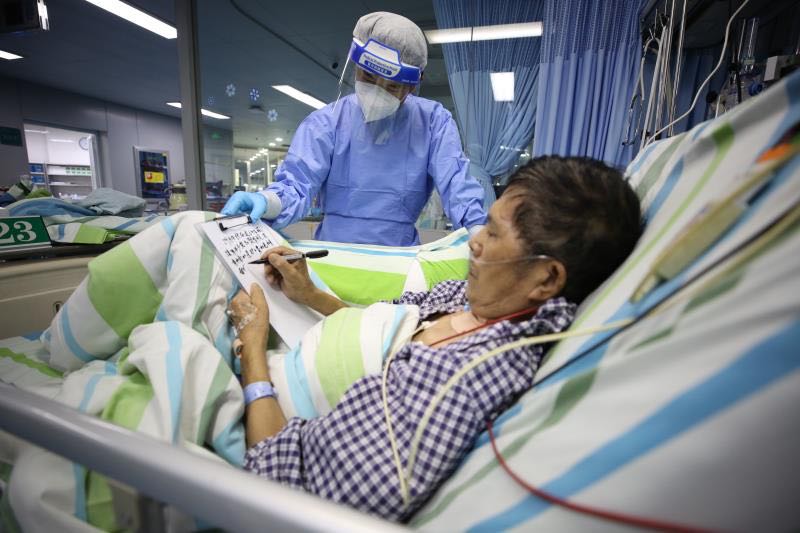 Government efforts, cooperation of people make big difference in results
The relatively low death toll of the novel coronavirus in China has been the result of enforcing decisive measures and mobilizing national resources to fight the disease, according to the deputy head of a hospital treating COVID-19 patients in Wuhan, Hubei province.
"The mortality rate of the disease in the early stage of the epidemic in Wuhan was actually quite high. The world should see that it was a gradual process for China to lower the rate to the current level as nationwide epidemic control measures have taken effect," said Tang Zhouping, deputy director of Tongji Hospital's Guanggu branch in Wuhan and a professor of neurology.
Different countries are at different stages of the outbreak, so people should see the comparison of mortality rates within a bigger picture and over a longer range of time, Tang said in an exclusive interview with China Daily on Wednesday.
Wuhan has been the city hardest hit by COVID-19 in China. As of the end of Wednesday, of the 4,632 people who died of the virus on the Chinese mainland, 3,869 were from the city, according to the National Health Commission. By Wednesday, total infections on the mainland amounted to 82,798.
Tongji Hospital's Guanggu branch became a designated hospital for COVID-19 patients on Feb 5. As all patients have recovered or been transferred, its operation has returned to normal as of Monday.
Tang said the mortality rate of COVID-19 patients at the hospital was about 5 percent, and the hospital strictly followed the protocol of directly reporting suspicious and confirmed cases to the Chinese Center for Disease Control and Prevention. All doctors could report such cases from their workstations.
"As you can see, there is no alter or delete button in the filing system. Once it's filed, no one can change it. Also, there is no way for the local government to interfere with the process," Tang said, demonstrating the direct reporting system from a workstation.
Tang said that at the beginning of the outbreak, there was a time when they had two or three deaths at the hospital every day, which deeply worried medics.
Please feel free to contact us by sending your questions to question@chinadaily.com.cn or commenting on China Daily app. We will ask experts to answer them.