Chinese, Russian academics discuss war victory on 75th anniversary
By Pan Yixuan | chinadaily.com.cn | Updated: 2020-05-08 17:27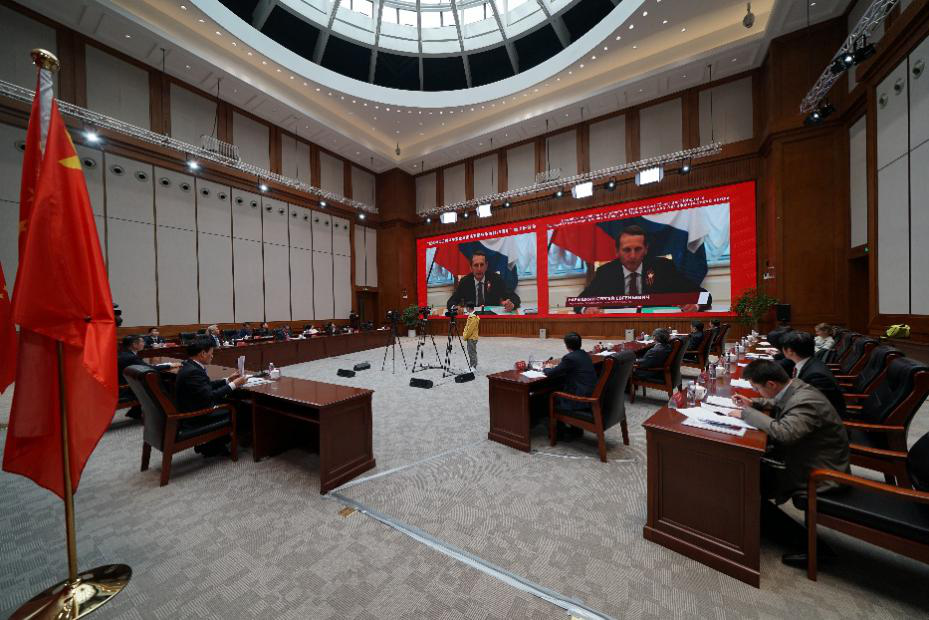 An online seminar titled 75th Anniversary of the Victory in the 1941-1945 Great Patriotic War and the World Anti-Fascist War was held simultaneously in Beijing, China and Moscow, Russia on May 7.
The Institute of Chinese History Studies, Chinese Academy of Social Sciences (CASS) and the Russian Historical Society (RHS) teamed up to hold the seminar.
Xie Fuzhan, president of the CASS, stressed that joint efforts for peace and prosperity are still necessary in the fight against the global pandemic.
Sergei Naryshkin, chairman of the RHS, highlighted the Sino-Russian friendship established since the hardships experienced by the people of China and the former Soviet Union when they made heavy sacrifices, contributing to victory in the World Anti-Fascist War.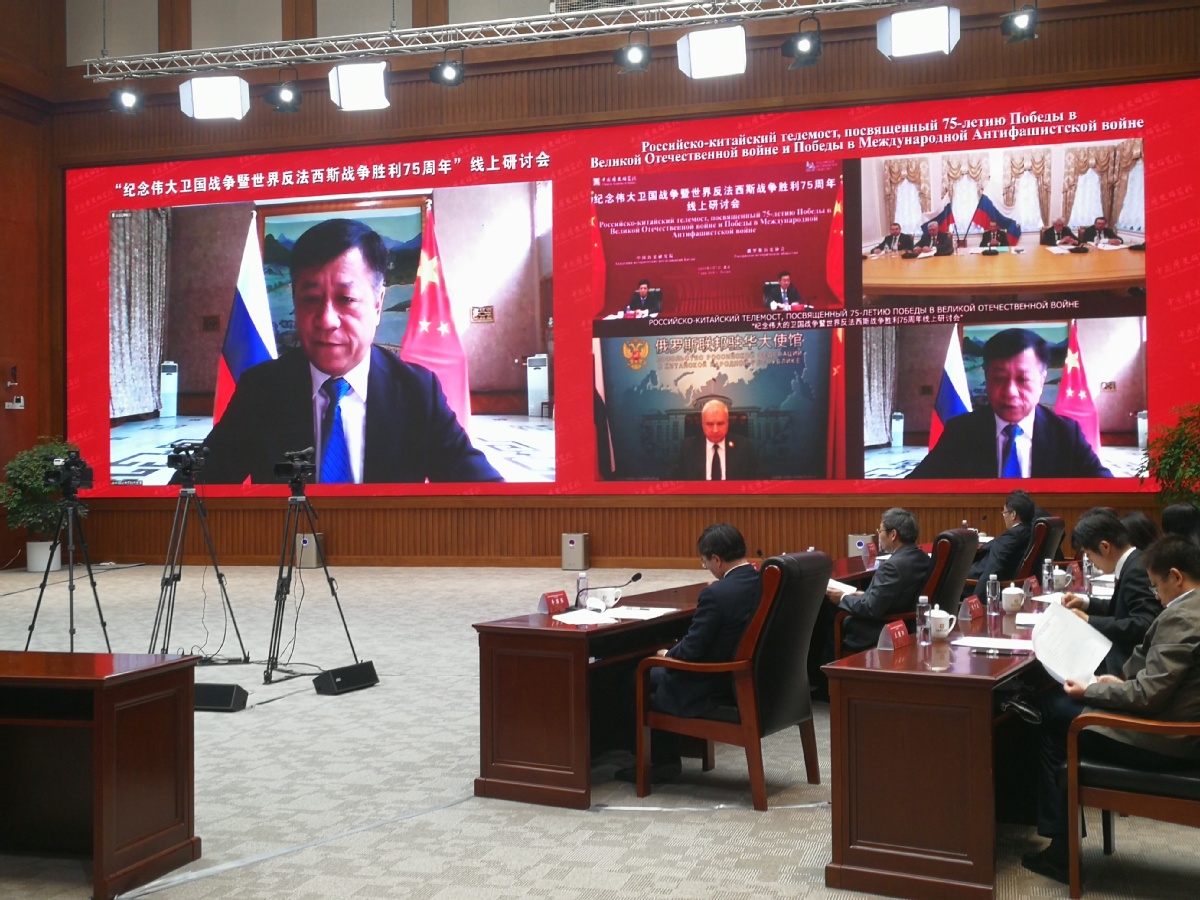 Chinese Ambassador to Russia Zhang Hanhui and his Russian counterpart Andrey Denisov participated in the seminar.
Zhang said, "the global pandemic, again, proves that all human beings share the same destiny" and "countries should join hands to cope with increasing global challenges of various kinds". He called for building a community of a shared future for all humankind to promote peace and mutual development.
Chinese and Russian experts exchanged opinions on not only historical studies of the anti-fascist war but also on the international order after World War II as well as recently rising global challenges.
China and Russia will jointly hold a series commemorating the 75th anniversary of the victory in the World Anti-Fascist War this year, including academic communication, books and documentary.