Cracking the 'hummus code' in a healthy tradition at home
Share - WeChat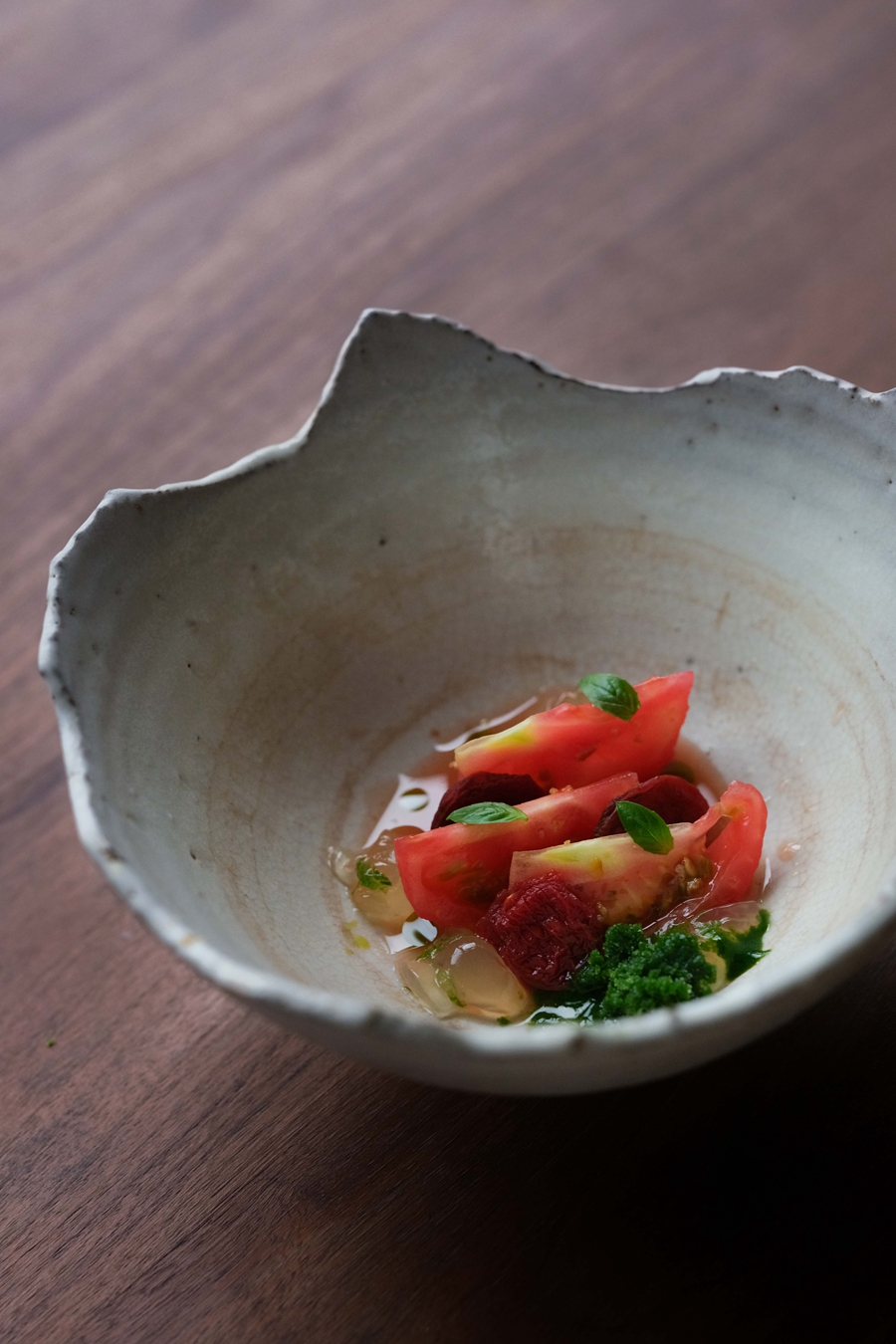 As a longtime vegan enamored with many meat-free Middle Eastern dishes, which are much harder to find in restaurants in China, I made a powerful discovery in my own kitchen recently: I had finally cracked the "hummus code".
Made of chickpeas, tahini sesame paste, olive oil, lemon juice and minced garlic, hummus is like a kind of high-protein manna from heaven to many vegans, including me. While most people serve it as a dip, often with soft pita bread and raw veggies, you can also add it to your favorite sandwich, dab it on your salad, or even smear it on your morning toast in place of butter. And speaking of butter, some of the best hummus I've ever sampled evoked the flavors of this classic spread in a lusciously creamy texture that will have you hooked.
So naturally, as I had been spending more time indoors due to the coronavirus, preferring to cook at home, it was only a matter of time before I started craving what was to me a vegan comfort food.
I just never expected that this time around, I would produce a hummus so smooth and buttery that even my husband Jun, a notoriously finicky eater, would be ooh-ing and aah-ing with every bite.
No doubt I owe some of my success to using a superior recipe this time around (from the blog Cookie and Kate, deservedly dubbed "best hummus recipe"), as well as my kitchen gadgets (pressure cooker and food processor both played pivotal supporting roles in the process). But regardless, the hummus proved a tasty revelation-that with my very own hands, I could actually whip up a version of the dish recalling restaurant offerings.
In this sense, I'm reminded of my mother-in-law in rural Zhejiang, who has over the years created on her own a repertoire of dishes so mouthwatering that I had jokingly christened her dinner table the best restaurant in China. Tofu, zongzi, jianbing stuffed with veggies, jiaozi dumplings, hand-cut noodles, steamed baozi, even homemade fermented bean and chili sauces-nothing is too complicated or impossible to make in her kitchen. Even better, she cooks up the vast majority of these foods with produce picked from her own garden, and her own rapeseed oil, cold-pressed from the seeds she harvests every year.
She embodies a way of life that dates back thousands of years in China-a way of life that many of us have forgotten amid the hustle and bustle of modern society. Spending time with her pulled the curtain back on so many dishes I had sampled before in China, demonstrating the love and care that went into each steaming plate-and proving that anyone with a little time and determination could serve up culinary wonders.
While my mother-in-law won't eschew a little help from kitchen gadgets (she too has a pressure cooker), she has long believed that if you truly want to eat well and with gusto, it's better to cook for yourself. Besides healthful and appetizing meals, you can also uncover a newfound sense of self-sufficiency and accomplishment, and turn the most ordinary of everyday tasks-eating-into an unparalleled delight.
My mother-in-law might not share my exuberance over the hummus, since she's never tried it before and may not even like the food. But I have no doubt she would beam at me for, in essence, following in her footsteps in the kitchen, while carrying on a healthy Chinese tradition.
Contact the writer at jocelyn@chinadaily.com.cn
Most Viewed in 24 Hours
China Views