Concern mounts over food supplies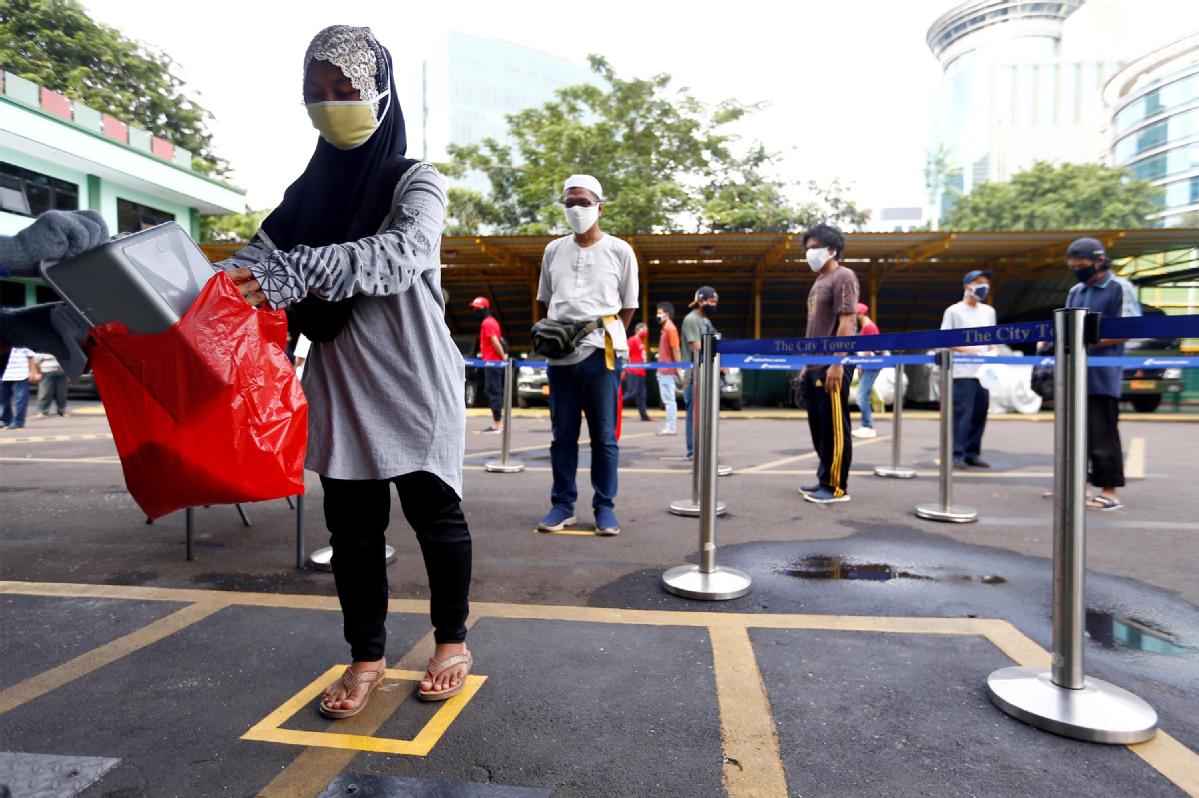 Countries most at risk
The FAO said in a statement that it estimates 821 million people, or nearly 11 percent of the global population, are undernourished, the highest rate since 2011.
It has identified 26 countries most at risk of increased food insecurity because of the pandemic, with Ethiopia, Nigeria and Mozambique among the most vulnerable in Africa. In these three nations alone, the FAO estimates that 56 million people, out of a combined population of about 334 million, are facing chronic food insecurity.
In addition, of the 1.5 billion children worldwide who are out of school because of the pandemic, 350 million depend on school meals to avoid going hungry.
Kadara Swaleh, director of political affairs for the Jubilee Party of Kenya, said countries should keep global food trade open, and multilateralism should be upheld widely at this time.
"The biggest problem facing Africa is livelihoods. If people can get enough food for their family, they are prepared to stay indoors for one month or two until the pandemic is over. Thus, it is very important to make sure every country has enough food to weather this difficult time," Swaleh said.
As countries enacted measures aimed at halting the spread of COVID-19, the FAO called on them to minimize the potential impact on food supplies and guard against unintended consequences on global trade and food security.
"Now is the time to show solidarity, act responsibly and adhere to our common goal of enhancing food security, food safety and nutrition, and improve the general welfare of people around the world," it said.
"We learned from previous crises that such measures are particularly damaging for low-income, food-deficit countries and to the efforts of humanitarian organizations to procure food for those in desperate need."
Pu Mingzhe, an assistant researcher at the Chinese Academy of Agricultural Sciences in Beijing, said that during the pandemic, farms and food producers are being severely affected by restrictions imposed on seasonal workers.
"For farmers, spring is the most important planting season. Affected by lockdowns, a large number of them will lose their jobs and incomes this year," Pu said.
He pointed out that in addition to the pandemic, the worst locust plague in decades is decimating millions of hectares of crops as it spreads across Africa, the Middle East and South Asia.
According to the World Bank, locust swarms have infested 23 countries. They have torn through large areas of food crops in the Horn of Africa, where more than 24 million people are already "food insecure" and 12 million are internally displaced, the bank said in a recent report.
But Pu said the picture is not "all gloom" as many countries are now working to ensure that food prices remain stable.
"For example, China has stepped up efforts to boost pork supplies and to curb rising prices, including releasing more frozen meat from reserves, boosting production and increasing meat imports," he said.
Foreign Ministry spokesman Geng Shuang said at a news conference that since the outbreak began, China has actively responded to the FAO's initiatives and to calls for help from other countries.
"A Chinese working group was sent to Pakistan to help contain a locust plague, share experience and provide supplies, which has yielded good results. We are also planning to offer technical and material support to East African countries affected by locust plagues," Geng said.
"China actively puts forward proposals in the UN, G20 and other multilateral organizations, works with all countries to safeguard the stability and security of the international industrial food chain, prevent a regional food crisis and strengthen the basis for greater development in all countries," Geng said.