FM vows countermeasures against US for violating one-China principle
By Cao Desheng and Zhou Jin | chinadaily.com.cn | Updated: 2020-05-20 16:01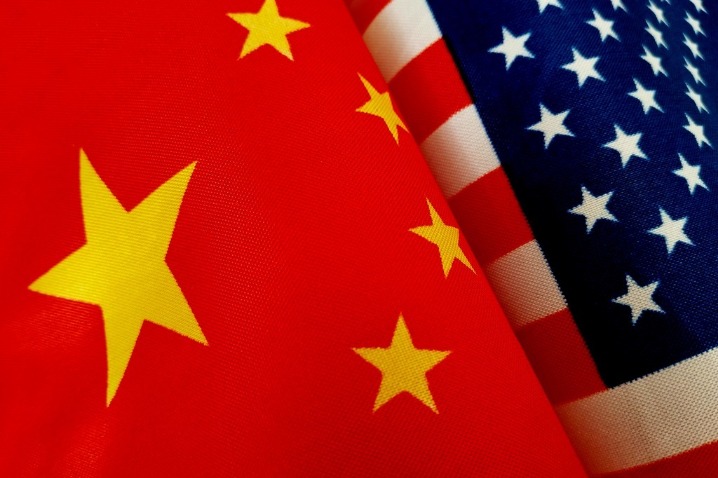 The Foreign Ministry vowed on Wednesday to take counter measures against the United States for its wrongful act that grossly violated the one-China principle and the stipulations of the three joint communiques, saying Washington has to take all responsibility for the consequences.
The ministry said in a statement published on its official website in response to US Secretary of State Mike Pompeo's statement, in which he congratulated Taiwan leader Tsai Ing-wen on her inauguration to a second term as "president" of the island, which is an integral part of China.
Beijing expresses strong indignation, and also condemns, of US officials' related acts, which have grossly interfered with China's internal affairs, the statement said.
The statement cited the three China-US joint communiques, which are the foundation of the development of China-US relations, saying the US recognizes the government of the People's Republic of China as the sole legal government of China, and it only maintains non-official relations with Taiwan.
US officials have brazenly broken the commitment made by the US government, sent the wrong signals to "Taiwan independence" forces and severely jeopardized the peace and stability of the Taiwan Straits, as well as Sino-US relations, the statement said.
Saying the Taiwan question concerns China's sovereignty and the integrity of its territory and matters to its core interests, the statement said the Chinese government and people are strongly resolved to oppose the separatist activities of Taiwan independence forces and safeguard the country's sovereignty and territorial integrity, oppose any external forces interfering with the country's domestic affairs and realize national unification.
"Taiwan independence" will lead to nowhere but a dead end, and any move to condone and support "Taiwan independence" activities will be doomed to fail, the statement said, adding any practice that damages China's core interests and interferes in the country's domestic affairs will be strongly fought against.
China urges the US to stop official relations with Taiwan, stop interfering with China's internal affairs and avoid remarks and actions that damage cross-Straits peace and stability, as well as China-US ties, it added.