Top execs weigh in on post-pandemic business prospects
chinadaily.com.cn | Updated: 2020-05-22 06:40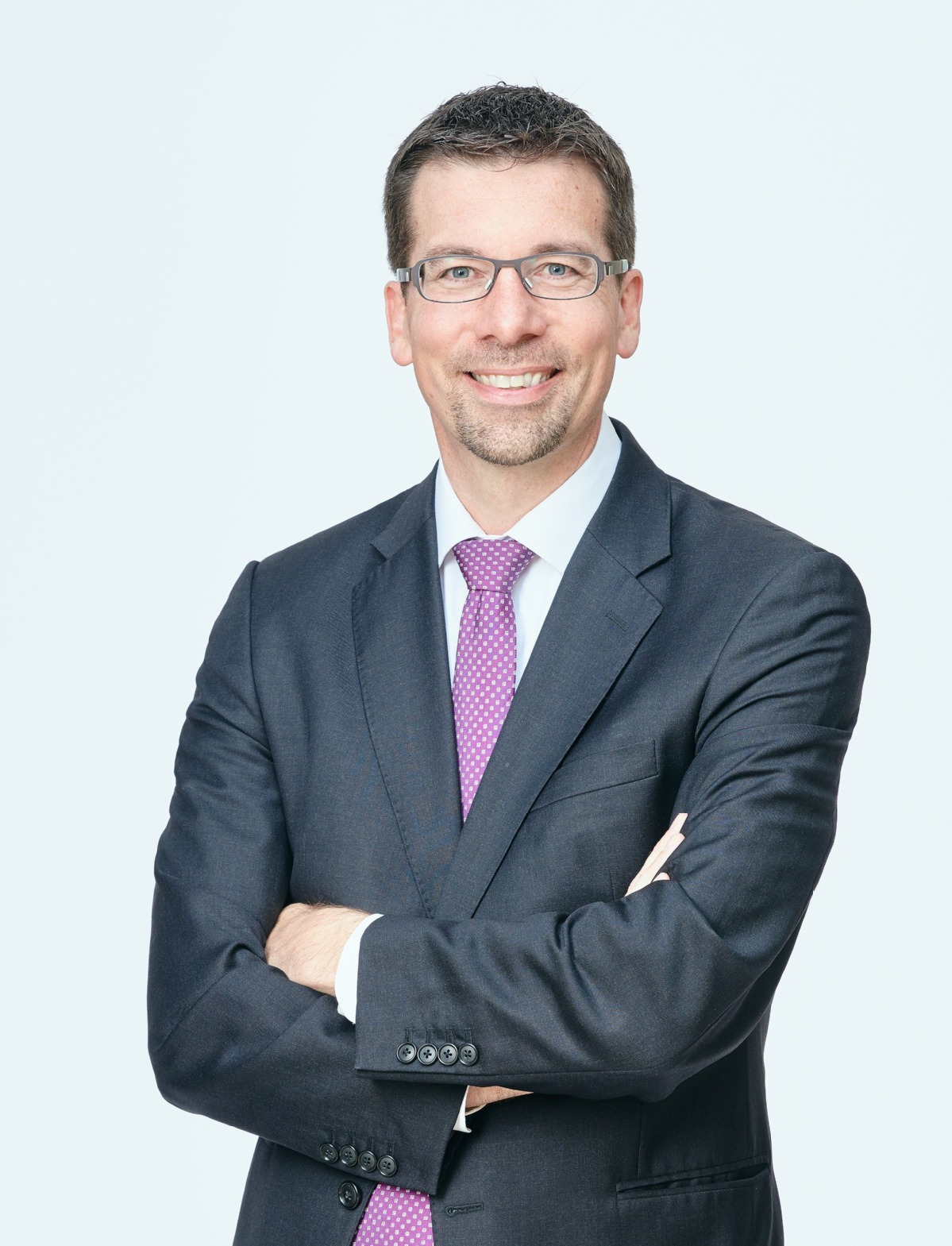 Mark Dorn, president of Henkel Asia-Pacific
A1: The COVID-19 pandemic has been effectively contained in China, with strict measures taken by local communities and companies following clear guidance by the government. Henkel is happy to see that the two sessions will be held, which demonstrates China's battle with the COVID-19 pandemic has entered a new phase that will allow the economy and people's lives to gradually return to normal at a faster pace in the country.
Since the pandemic has been contained, China is placing increasing focus on ensuring stability in key areas such as employment, foreign trade, foreign investment and market expectations. Policies like the Foreign Investment Law, which was proposed at the two sessions last year and put into effect on Jan 1, shows the continuous opening-up of the Chinese market and creates a healthier and more competitive business environment – with new opportunities for multinational companies like Henkel. Furthermore, we also see a series of favorable policies has been recently issued to support companies and promote domestic consumption. These will all help the recovery and development of the economy.
A2: The COVID-19 pandemic has affected all areas of life and also hit the global economy hard. Since the outbreak of COVID-19 in China, Henkel has kept a close eye on the situation and is actively participating in efforts to prevent and contain the spread of the virus. These measures have allowed us to resume operations as soon as the outbreak in China improved, helping to ensure our business continuity and stability. Operations were resumed at all our manufacturing facilities in China in early February, and now our dedicated China teams are all back to their normal positions to provide high-impact innovations and services to customers and consumers.
China is one of Henkel's top three global markets and plays a strategic role in our global business. We still hold a positive outlook toward the Chinese market in the long run, despite the short-term challenges posed by COVID-19. Earlier this year, Henkel launched a new strategic framework with a clear focus on purposeful growth. This means creating superior customer and consumer value to outgrow our markets, reinforcing our leadership in sustainability and enabling our employees to grow, professionally and personally. China is definitely one of the focus markets, and our commitment to develop together with China will remain unchanged.
A3: Since the outbreak of the COVID-19 pandemic, the health and safety of our employees, customers and business partners are of the highest priority for Henkel. We appreciate the guidance and support that the local governments provided to prevent and contain the spread of the virus, and to resume business rapidly and in an orderly manner.
We are also happy to see a slew of supportive policies have been issued to boost consumption growth and energize the market, as well as lessen the corporate burden through tax breaks and social insurance waivers. These measures, alongside existing efforts by the government to stabilize foreign trade and welcome international investment, will have the effect to create an even stronger business environment.
A4: Lessons from the COVID-19 response in China have helped us tremendously in other regions. As the business environment steadily improves in China, the measures we have taken in this market to prevent and control the spread of the virus and the processes we put in place to resume business operations will surely prove helpful for Henkel teams worldwide, who are now going through the same experience.
In addition to these prevention measures, what particularly impressed me is more accelerated digitalization after the COVID-19 outbreak, which gives a greater number of people the opportunity to transform how they live and work and provides a further boost to the online economy.
With the proliferation of 5G networks, developments like remote medical treatment, artificial intelligence and smart manufacturing are already promising to substantially alter our lives, driving market demand for Henkel's high-impact solutions. Meanwhile, in line with our new strategic framework, we are also boosting engagement with consumers and digitalizing the customer experience across all points by leveraging new tools and e-commerce platforms.
A5: The health and safety of our employees, customers and business partners are our highest priorities. At an early stage of the pandemic, we introduced a comprehensive range of protective measures. In accordance with the government's guidance, we implemented strict measures at all Henkel offices and sites across China to help protect against the virus, including increasing the frequency of disinfection in offices and facilities, air ventilation adjustments and health screening upon entry to facilities.
With the launch of our new strategic framework earlier this year, we continue to foster a culture of collaboration and empowerment. This year, we introduced a new e-learning platform in Asia-Pacific with nearly 160,000 new online courses available for employees across the region, and about half for people in China.