Top execs weigh in on post-pandemic business prospects
chinadaily.com.cn | Updated: 2020-05-22 06:40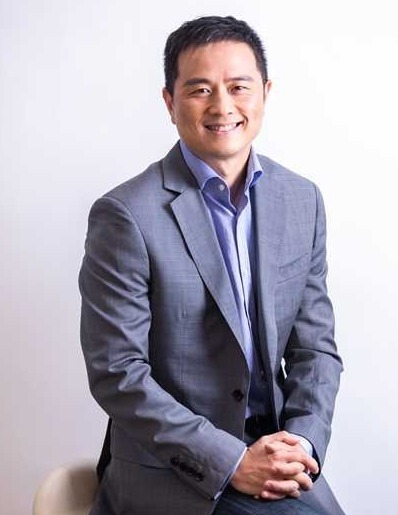 A1: Given the importance of the travel industry to the local economy, we expect the government to cover a lot of relevant topics that hopefully will help with the recovery of the travel and short-term rental industry.
The following are some categories that we think will be beneficial for the industry's post-outbreak development. Support the small and medium-sized enterprises to stimulate the economy towards a healthy and sustainable future. Upgrade the tourism products and services and stimulate consumption to revitalize the tourism industry along with the service industry.
Elevate cleaning and sanitization standards for the homestay industry, and reassure both hosts and guests, as well as providing travelers with safe and comfortable surroundings.
A2: The COVID-19 outbreak is causing travel restrictions and other disruptions that have a direct impact on the travel and tourism sector and beyond. Most importantly, our focus right now is on how we can best support our stakeholders as they are impacted by this global health challenge, including hosts, guests, employees and the communities in which we operate. We remain absolutely committed to the China market and will continue to invest in it, and do all we can to support our amazing community of hosts and guests in China.
We already see early signs of recovery. According to Airbnb's internal data, the growth of domestic bookings between April 1 and April 18 surpassed 200 percent month-on-month. The number of searches for domestic listings for Labor Day holidays has increased by more than 2.5 times compared with the same period last year.
A3: The tourism industry has been severely impacted by the pandemic. However, in the period of economic recovery, the government has leveraged stimulating the tourism industry to re-boost the economy, with a series of supportive policies being introduced by both central and local governments, ranging from encouraging consumption to supporting high-quality tourism products. Built on a recovering and positive environment, we have the confidence to revitalize the business and hope to play a role in revitalizing the industry.
We fully support governments' efforts to revitalize the travel industry and also make investments that will strengthen and grow our community of hosts and guests and boost the resilience of the Chinese economy.
A4: People will seek out nearby things to do and places to visit, and want longer-term stay options for family, work and study. They also will look for sites and activities away from tourist hotspots. All of these create new ways for regular people and communities to benefit from travel and tourism.
As COVID-19 brought severe travel restrictions, we worked with the hosts on our platform to help them shift to meet new consumer needs for longer-term stays within their communities. In recent weeks, we've seen a significant increase in longer-term stay bookings on Airbnb as compared to last year. Eight in 10 Airbnb hosts now accept longer-term stays and about half of Airbnb's active listings now provide discounts for stays of one month or longer.
A5: China is one of Airbnb's most important markets. Our sharing model provides additional revenue streams for hosts and allows guests to explore new areas and contribute to the local economy. We will also expand our involvement with local communities to better support our Chinese hosts.
Airbnb China announced a $10 million fund in early February and took some measures in China to rebuild the community's confidence and support our hosts in the next few years during the recovery period of the local tourism industry. Over the last few months, we also launched several local initiatives that are helping local hosts and guests to cope with the disruption created by the outbreak. These include a pre-sell and early payout program for hosts as well as rest assured stays for guests.