Top execs weigh in on post-pandemic business prospects
chinadaily.com.cn | Updated: 2020-05-22 06:40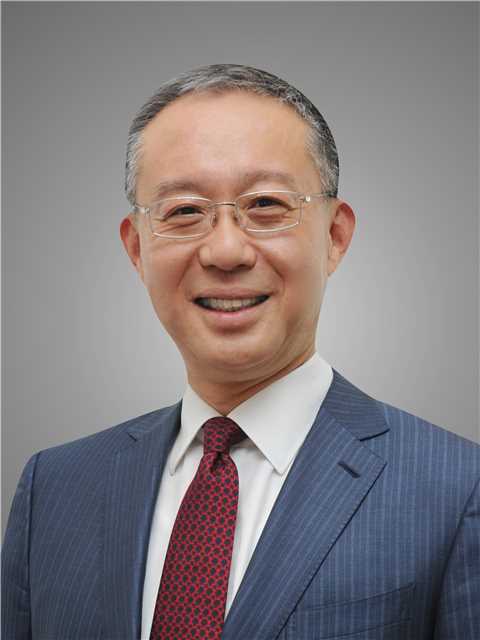 Jiang Wei, executive vice-president and president of Bayer Pharmaceuticals Greater China & APAC Region, president of Bayer Group Greater China
A1: In a time when it is more important than ever to appeal to steadfast commitment to innovation and to international collaboration, Bayer hopes to see policy guidelines that stimulate more reforms, openness and international collaborations which encourage confidence of multinational corporations' investment in China. In particular, Bayer likes to see policies and measures that accelerate the upgrading of China's healthcare and agriculture industries, such as relaxing restriction and prohibition provisions in the seed sector in the current Negative List. Inspired by our vision of Healthy for All, Hungry for None, we are committed to bringing more innovative and high-quality products and solutions to empower Chinese people's lives.
A2: From the beginning of the outbreak, while we have taken the health and safety of our employees as top priority, we have been working at full steam to ensure business continuity so we can provide patients, consumers and farmers with the products they urgently need. Our organization, and especially our production facilities, have so far been operating largely uninterrupted.
The Chinese government has stressed it is able to maintain the economy's steady growth in the long term, and we believe great investment opportunities remain in China. With decades of presence and development in China as one of the first multinational companies to enter this market, we have been here in good times and in bad times and can always be counted on. Bayer remains deeply committed to China.
A3: In resumption of work and production, Bayer communicated with local governments proactively and appreciates the assistance we receive. The governments not only helped Bayer find necessary supplies including masks for work resumption, but also coordinated work resumption of upstream companies on the industry chains to make Bayer's continued product supply possible to meet the needs of patients, healthcare professionals, consumers and farmers.
We have seen the Chinese government issue policies and measures in various aspects in different periods.
We are grateful to both central and local government efforts to relieve enterprise operational burdens, and to boost economy and problem solving.
The Ministry of Agriculture and Rural Affairs encouraged technology extension and farmer training via mobile internet tools. Bayer cooperates with the National Agriculture Technology Extension and Service Center of MARA and provincial Plant Protection Station of Henan and Shandong for online training, which resulted in more than one million people in attendance and views from agriculture technicians and farmers. The training program was about preventing and controlling severe diseases of wheat to ensure a good summer harvest.
Moreover, the employee medical insurance (company payment by half within 5 months) and social insurance (by half within 3 months) reduction policies also help greatly to alleviate company operational costs.
A4: In China, digitalization has been a priority across Bayer's divisions of Pharmaceuticals, Consumer Health, Crop Science and other functions. The pandemic this time turned our digital ambition to reality, enabling us to continue to support customers and patients while ensuring the safety of our employees.
Bayer Pharmaceuticals in China moved all its customer engagement activities to digital platforms soon after we initiated the contingency plan. Bayer Consumer Health in China has also worked closely with digital platforms to reach tens of millions of consumers. Digital solutions were also used to interact with farmers for education and campaigns. In addition, we invited hundreds of candidates for artificial intelligence interviews instead of face-to-face interviews with human resources.
One more specific example is Bayer intends to help promote the establishment of internet hospitals in China. Bayer has joined hands with internet companies such as Jianke.com and MedLinker.com to provide patients with convenient and efficient online consultation and drug purchase services. This helps to establish and improve the service and support systems of "internet plus healthcare", to improve the accessibility of healthcare services and also to improve the modern management levels of healthcare.
A5: As one of the "Best Employers in China", Bayer always puts the safety and health of our employees as top priority. We have adopted numerous measures to ensure the safety and health of our employees during the pandemic. Apart from adequate disinfection and protective materials as well as the immediate policy of working from home at the peak of the pandemic, we also managed to give employees scientific education and emotional assistance to protect themselves against the epidemic.
We have also committed to ensuring new hires are not delayed for onboarding because of the pandemic. Instead of postponing the date of inauguration due to COVID-19, Bayer has retained job offers to new employees in order to ensure their salary and social security payments.