Top execs weigh in on post-pandemic business prospects
chinadaily.com.cn | Updated: 2020-05-22 06:40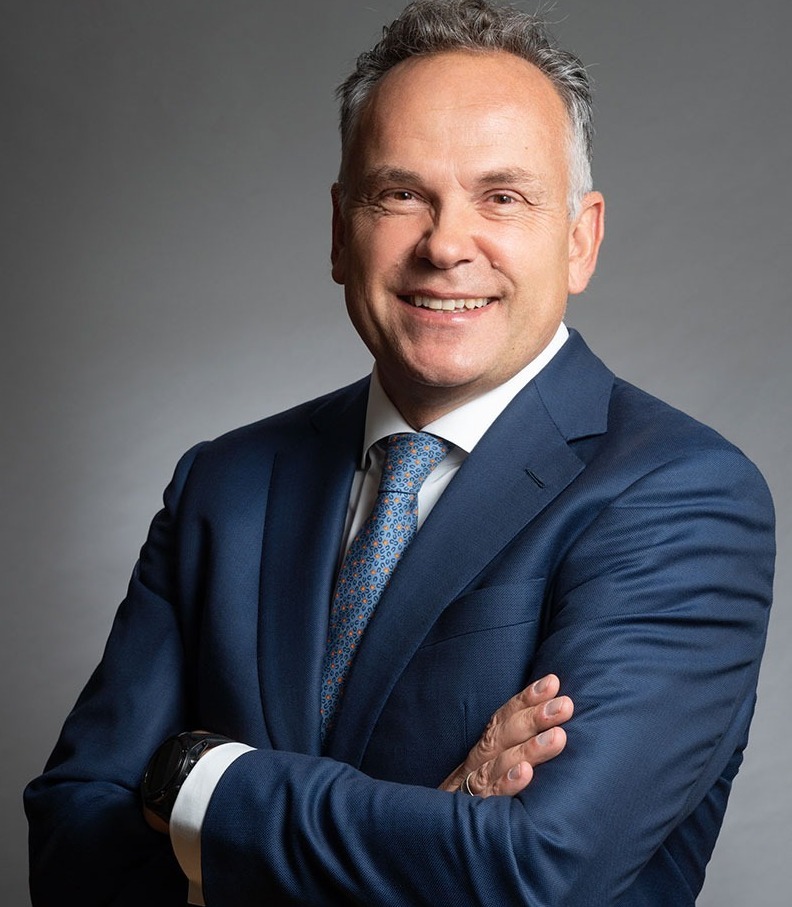 Pius S. Hornstein, general manager General Medicines and country lead, Sanofi China
A1: Sanofi is aligned with the national "Healthy China 2030" agenda, supporting the Chinese government's five healthcare priorities and focusing on the prevention and control of five major diseases, and will accelerate the research and introduction of new products.
Based on the Healthy China 2030 strategy, we would expect healthcare related topics and guidelines to be discussed in the meetings:
1) increase significantly the investment into health, chronic disease management and prevention especially for cardio-metabolic disease, gradually approaching the investment level of other countries with similar strong level of development, increasing the healthcare investment share in GDP;
2) improve the vaccination rate of the entire population and provide the public health services emphasizing prevention;
3) improve healthcare system for rare disease patients. By improving affordability via reimbursement, we hope more rare disease patients can get treatment and won't fall into or fall back to poverty due to illness;
4) we expect to further enhance the access to innovative products/solutions, perfect value appraisal system and protect IP in the process of making policies.
A2: In spite of declining growth of the pharmaceutical market in Q1, we remain optimistic of an upward trend in the coming quarters as the country is returning to normal. In healthcare, we can even expect this crisis to result in further investments in this area, and potentially reshape the healthcare ecosystem.
In the past months, we have ensured our production and supply continuity for Chinese people and achieved strong performance with two new products launched in record time of four weeks, another three new products to come in the rest of year. More than that, we aim to launch 25+ new medicines and vaccines in China by 2025.
Our commitment to continuous investment remains unchanged to fully support government's strategies. Key projects we're advancing or deepening include, a pilot Integrated Digital Health City and China's first vaccine innovation center in Shenzhen Special Zone, the first China-based global research institute in Suzhou Area of China (Jiangsu) Pilot Free Trade Zone, the Global R&D Operation Center in Chengdu Hi-Tech Industrial Development Zone, and the first MNC real-world research center in Boao Lecheng International Medical Tourism Pilot Zone of Hainan, etc.
A3: Since the outbreak of COVID-19, the central and local governments at all levels have launched a series of policies to support company development, such as periodically reducing and exempting social security fee covered by companies, refunding unemployment insurance, etc. Meanwhile, many local governments provided great supports in the sourcing of protective supplies for our employees, which helped us resume production in time to ensure continuous supply of medicines for patients.
In addition, we are very grateful that the government has established interventions to reduce face-to-face exposures while ensuring the medical and prescription needs for patients, including extending outpatient prescription durations to max of three months for patients with stable chronic diseases, as well as giving reimbursement for qualified "Internet Hospital" prescription refill for chronic disease patients. All these interventions have truly made impacts to patients.
A4.: In healthcare sector, we believe it is necessary to continue to innovate and further evolve emerging business models, in order to address the slowdown of market growth resulted by patient flow reduction during COVID-19.
Building on Sanofi's digital transformation we initiated last year, we have further strengthened our digital technology platform to ensure that online and remote engagement can be carried out in a high-quality manner.
- We carried out 100 percent remote/digital working model to keep business continuity during the lockdown period.
- We managed to deliver online trainings of about 250,000 hours.
- We collaborated with Internet Hospitals to offer online outpatient service, coupled with offline drug delivery to support chronic disease patients.
We aim to boost digital competency through full development of digital engagement capabilities, tools and backbone infrastructure throughout the organization in cross-functional collaboration.
- Consider implementing partial remote work for Sanofi employees to better serve the needs of society, company and employees.
- Further explore/seize emerging opportunities through digital channels with internal/external stakeholders.
A5: Sanofi has a strong and long-term commitment to China. We stay focused on developing the existing business, accelerating new product launches, increasing our investment in the Chinese market and driving digital innovation. All this aims at improving patient outcomes.
We continue to work hard to be a magnet of talents and we are recognized as a top employer in China with a strong track record when it comes to attracting and developing talents.
Not only didn't we take any measure to limit the employment or the benefits granted to our employees because of the epidemic, but we took a number of positive measures to enhance their capabilities and express care towards them since the outbreak, such as providing online trainings of 250,000 hours, 24x7 mental health hotline available etc.