Top execs weigh in on post-pandemic business prospects
chinadaily.com.cn | Updated: 2020-05-22 06:40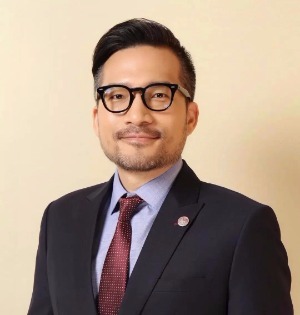 A1: We noticed that in 2019 China rose from 46th to 31st on the world business environment rankings. We believe that with the full implementation of the new Foreign Investment Law and the introduction of more relevant policies from this year's two sessions, China will create a fairer business environment. These laws will also protect the legitimate interests of foreign investors and intellectual property rights while enhancing the confidence toward long-term investment in China.
A2: The pandemic has affected the world economy greatly. Rockwell Automation China has seen delays, but our business will continue. For example, Rockwell Automation's manufacturing business in Shanghai has resumed work since early March.
As the Chinese economy is recovering from the pandemic, Rockwell Automation will accelerate our investment in China while focusing on innovating solutions to help Chinese manufacturers recover. With our information technology/operation technology convergency solutions and big data analytics, we will try our best to solve problems for Chinese manufacturing companies amid quarantine under the pandemic.
A3: The Chinese government has enforced strong and effective measures in prevention and control of COVID-19 outbreak. During the pandemic, both Chinese and foreign enterprises have enjoyed equal fiscal support from the government, which in turn has alleviated pressures on operations. We are strong advocates of the Chinese government's policy measures toward resumption of work and production.
China's high recovery rates and declining total number of diagnosed patients have guaranteed that companies can go back to work safely.
Rockwell Automation will continue to support measures against the pandemic and solve short-term challenges in the manufacturing sector. We will also meet to contribute to reform, work resumption, and economic renewal in China.
A4: As a leading smart manufacturing technology provider, we have noticed that remote services and virtual communications are crucial during the COVID-19 pandemic. Our key measures have been to strengthen our core industry IT/OT solutions by transforming cross-functional collaboration models both internality and with our eco-system partners. To facilitate the transformation of China's manufacturing sector, we are focused on delivering SEEE or Safety, Energy, Environmental, and Efficiency values through our innovation and improved IT/OT convergency solutions. Rockwell automation's Information Intelligence Platform Solution can also improve short-term and long-term smart operation and maintenance capabilities.
A5: In addition to network infrastructure, feasible software and industry solutions with sufficient capacity for IT and OT integration, the crucial aspect toward realizing smart manufacturing is cross-industry talents. Our talent is the most important resource to Rockwell Automation.
With over 30 years of presence China, Rockwell Automation understands pain points in the industry. We continue to attract and retain talent. In addition to providing a competitive compensation system, Rockwell Automation's comprehensive training program cultivates our cross-industry talents so that they can integrate OT and IT to create solutions. Since 1988, the company has cooperated with more than 70 key universities in China to provide world-class training programs for the manufacturing industry. For more than 20 years, we have continued to provide equipment and support in contests as a strategic partner.