Top execs weigh in on post-pandemic business prospects
chinadaily.com.cn | Updated: 2020-05-22 06:40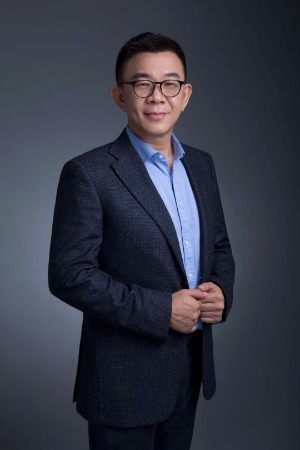 A1: The healthy development of the beer business relies on a robust economy and a dynamic society. What we most expect is the public policy directions for the country to further revitalize the economy, especially to further stimulate domestic demand, which is essential for a more robust rebound.
Most of our key markets and breweries are located in the western region of China, including Chongqing, Xinjiang Uygur autonomous region, Ningxia Hui autonomous region and Yunnan province. It's natural that we have a special interest in the government's renewed rallying call to advance the development of the western regions in the new era, which was just unveiled in the lead-up to the two sessions. We look forward to hearing about more information about detailed policies in this regard.
A2: During the outbreak, we saw dramatic negative impact on on-trade channels as outlets like restaurants, bars and KTVs were closed. Carlsberg China quickly adapted to the uncertain and continuously changing environment. We shifted our focus to some of our off-trade channels, such as supermarkets and groceries, which were still open during lockdown. This crisis also presented itself as an opportunity for businesses to expand their presence on major e-commerce platforms, takeaway platforms and the new retail chains. Our efforts, including recalibrating some of our marketing and sales investments, propelled us to gain share in these channels, and help offset volume loss in other channels, contributing to our longer-term business development in China.
All our breweries are among the first batch of local enterprises which have obtained reopening permissions, as well as transportation permissions for us to deliver beer to our customers.
With COVID-19 in China showing signs of easing, among many other countries, Carlsberg China is the first market entering the recovery phase. We remain committed to our long-term growth in China. We are going ahead with our plan to start building two production lines for can products in Yibin in Sichuan province and Dali in Yunnan province this year.
A3: We benefit the most from the policies that help with our cost reduction, especially the reduction of corporate social insurance premiums, which help cushion some of the financial impacts of COVID-19 on our business.
A4: We saw a significant increase in the volume of can beer products, as people shift their purchases towards more can beer products for home consumption instead of consuming bottled beer in on-trade channels. It's likely consumers will continue to buy more can beer products as a part of the "new normal" going forward.
Since Carlsberg China has continuously invested in enhancing production capacity for can products, we're ready to leverage this opportunity to further develop our business.
A5: First and foremost, the health and safety of our employees is our key priority. We have spent a lot of efforts in implementing prevention and control measures, and providing counseling and training for our team at this difficult time. We're proud to say that no one among our over 8,000 employees in China has been infected. In addition, we've been showing our strong support to China's fight against COVID-19 by contributing 5 million yuan in cash.
People is the most precious asset at Carlsberg. We are continuing to develop our teams and cultivate a winning culture of "alignment, accountability and action". We are rallying all employees behind our business rebound plans, and by working together to deliver a successful business recovery we can continue to contribute to a better local society.