Shanghai Museum debuts its collection of scholars' rocks
By Zhang Kun | China Daily | Updated: 2020-05-22 08:23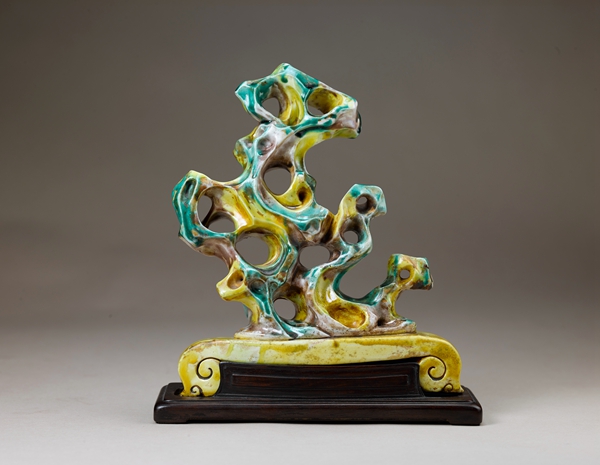 When Hu was searching for a permanent home for her rock collection, she found that "of all the museums in China, only the Shanghai Museum collects scholars' rocks and promotes their culture".
The collection bestowed by Hu has been handed down from centuries earlier. Some of the rocks have been inscribed by former collectors and many are paired with original or antique wood stands, which are highly valuable references for research and appreciation, says Yang Zhigang, director of Shanghai Museum.
One of the most important pieces on display is a Kunming stone that reputedly has a history of more than 2,000 years. The stone, which has been mentioned in many ancient documents and literature, is believed to have been excavated from suburban Xi'an of Shaanxi province when an artificial lake was dug during the rule of Han Wudi (141-87 BC).