Listen to voices of grassroots teachers, says delegate
Share - WeChat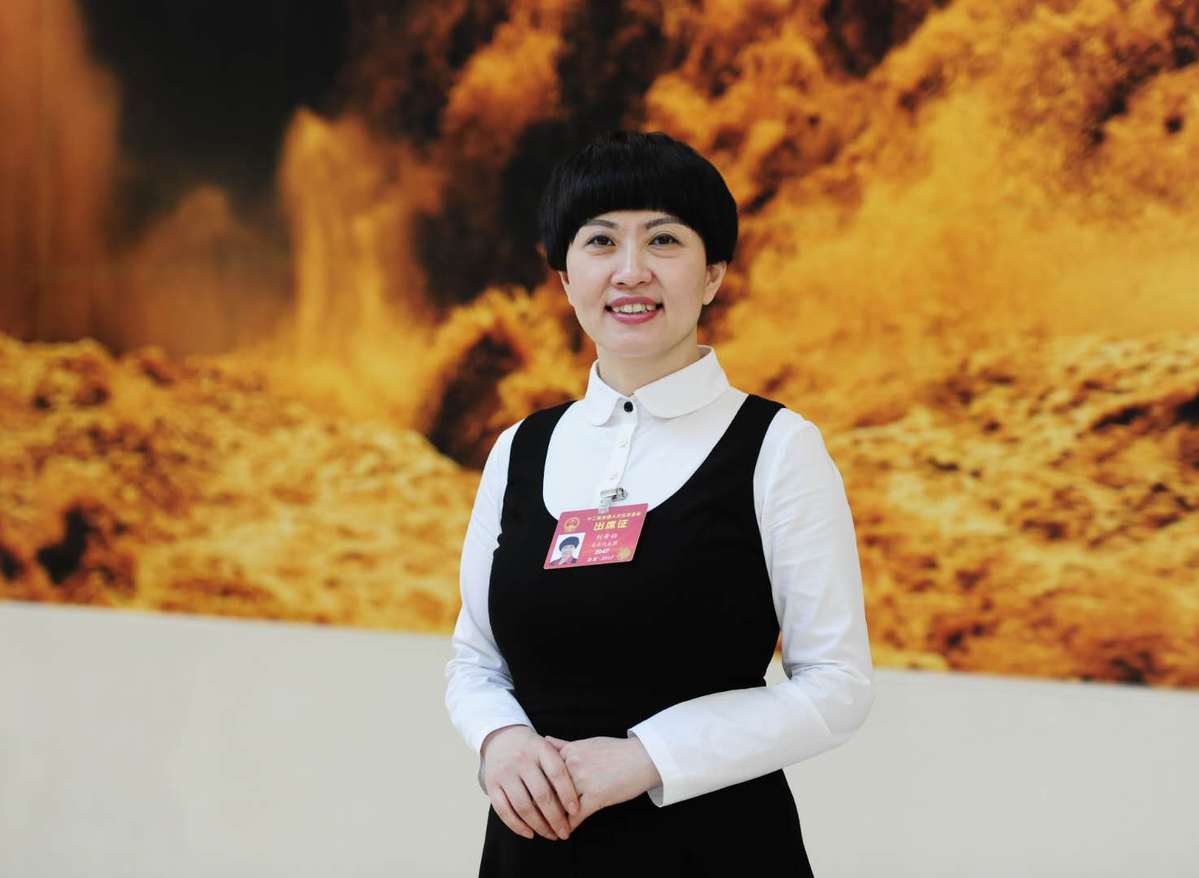 "Education is about the lives of all families and our country's future," said Liu Xiya, an educator from Chongqing and delegate to the two sessions.
"Education policymaking should have more voices from our grassroots educators, and I really cherish my opportunity to make some changes," said the principal of Xiejiawan Primary School before she left Chongqing to attend the annual session of the 13th National People's Congress in Beijing.
Since she became a deputy to the 12th NPC in 2013, Liu has made over 40 suggestions about education and submitted a motion about the law on the protection of minors last year.
This year, she will submit another motion about an amendment to the Teachers' Law as well as 12 suggestions on teachers' benefits, reform of school semesters, the mental health of young people and the protection of minors.
She suggested that the schools should have a break four times a year to reduce the burden on the family and improve the quality of vacation time.
At present, schools usually have a 30-day winter break and 60-day summer break. This has been a headache for parents as they have to plan long vacations even though both of them might be working.
Liu, 47, was born in Chongqing. She became a math teacher at a rural village primary school after graduating from Chongqing Normal University.
Thanks to her hard work and innovative teaching methods, she quickly advanced through the teaching ranks and in 2004 took over as head of Xiejiawan Primary School, a prestigious public school in Chongqing.
Under Liu's leadership, the school has focused on the overall and personal development of the students, especially in the arts and sports. Its innovative model has earned the school recognition, including the first China Quality Award in education in 2018.
"Six years at a primary school will make a lifelong impact on a person," she said. "We want our students to have a happy and healthy experience at our school."
Based on the national syllabus, the school has developed seven core courses and complied its own textbooks. It also encourages its teachers to implement innovative courses to meet the demands of the students.
Its success has drawn the attention of educators in other cities including Beijing, Shanghai and in Guangdong province, as well as countries including Finland, the United States, the United Kingdom and Canada.
The school has received about 1,000 research teams from home and abroad interested in its syllabus.
As a grassroots educator, Liu always feels the urge to participate in public affairs and promote changes in the country's nine-year compulsory education program.
She started as a local district deputy in 2005. She travels around the country to give lectures and share her experience, talking with her peers, students and parents to collect their suggestions.
Liu has spent eight years promoting curriculum reform of the national compulsory education program.
"We should change the unified national syllabus and give more power to local educators to set up courses according to different conditions," she said.
Last year, the Ministry of Education started a revision of the Experimental Program for Compulsory Education Curriculum and invited Liu to act as a consultant.
In order to enhance communication with grassroots educators, she opened a WeChat account and updated her work progress.
"As an educator, I show my students how to make changes for society through my work," she said.