Time to reopen society faster not ripe yet: Irish PM
Xinhua | Updated: 2020-05-22 09:55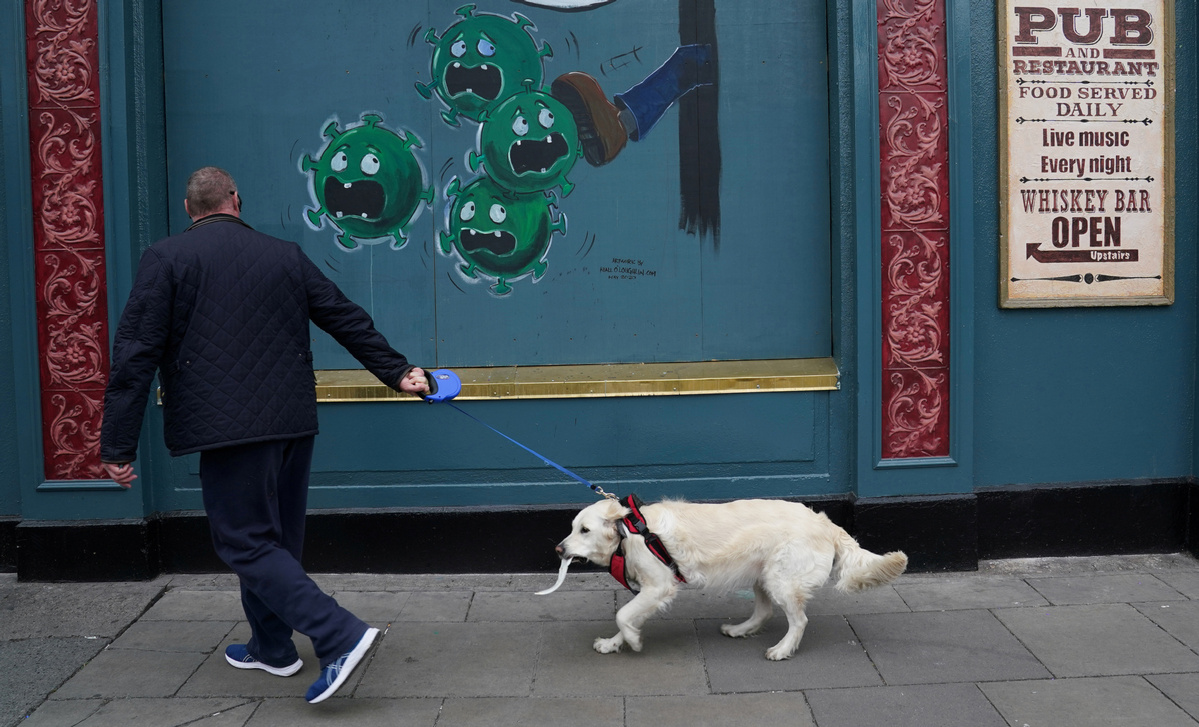 DUBLIN - Irish Prime Minister Leo Varadkar said on Thursday that time to reopen society and business faster is not ripe yet though the pandemic situation in the country has improved.
Speaking in a local radio program, Varadkar said that phases in the roadmap for reopening society and business will only be fast-tracked if the data says it is "safe to do so", according to Irish national radio and television broadcaster RTE.
Varadkar's remarks came amid mounting pressures from various business bodies in the country calling for earlier reopening of their business than scheduled.
A recent survey shows that 40 percent of pubs and bars in Dublin are planning to reopen their businesses at the end of June instead of late July or early August as it is ruled in the government's roadmap for reopening the country's social and economic lives.
Earlier this month, the Irish Hairdressers Federation also called on the government to allow hairdressers to reopen their businesses at the end of June instead of late July.
"People are now offering to pay up to four times the normal price for a haircut on the black market," said the organization, adding that both hairdressers and customers cannot afford to wait for such a long time as the hairdressers have been locked down since the end of March.
In a Thursday speech to the lower house of the Irish parliament, Varadkar said that the government won't accelerate the steps in lifting the restrictions until early June when the first phase in easing the lockdown measures is supposed to come to an end.
"If things go well, it can be accelerated. But we simply cannot make that call at the moment," he said.
The Irish government has announced that society and business reopened starting from May 18 in five phases with each phase to be reviewed at a three-week interval.
In another development, Irish Minister for Health Simon Harris said on Thursday that the reproductive rate of COVID-19 in the country has remained stable at about 0.5 for the past consecutive weeks.
The reproductive rate refers to the number of people infected by a virus carrier.
Ireland reported its first confirmed case of COVID-19 at the very end of February. The government locked down the country at the end-March.
To date, 24,391 people have been infected with the virus in Ireland, 1,583 of them have died from the virus-caused disease, said the Irish Department of Health.