It's simply a defense budget, period: China Daily editorial
chinadaily.com.cn | Updated: 2020-05-22 21:30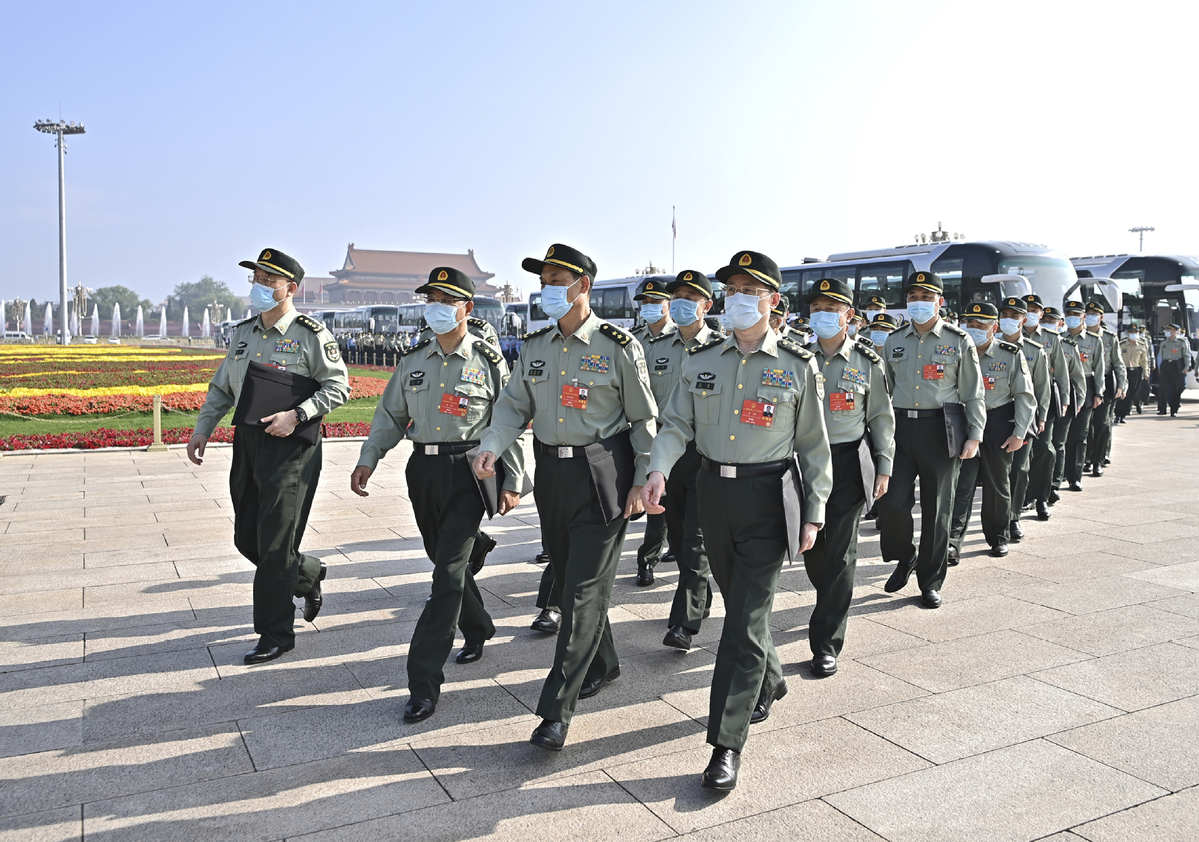 In stark contrast to the global perception that China is beefing up its defense budget, the country has been steadily slowing the pace of defense spending in recent years. And this year's draft budget report, issued at the opening of the top legislature's annual session on Friday, shows China has lowered the defense budget growth to 6.6 percent.
The proposed defense budget of 1.27 trillion yuan ($178 billion) signifies a single-digit growth for the fifth consecutive year and the lowest growth rate in recent years. Even those who never let go of a single opportunity to raise hell every year when China approves its military spending cannot deny the country's commitment to moderating the growth rate of its defense budget.
It is a measure of this commitment that China, for many years, has kept the proportion of its defense spending around 1.3 percent of its GDP — half of the world average of 2.6 percent. In recent years, it has maintained a moderate and restrained rate of increase, which is compatible with the country's economic growth and rising demand for national defense.
China doesn't conceal anything about the defense budget, detailing where every penny comes from and where it goes; its defense construction and military modernization are completely transparent. As such, speculation over China's invisible spending is nothing more than a smear campaign. That it has been reporting its military spending to the United Nations every year since 2007 shows it has nothing to hide about its defense budget.
So, it is high time those who have used China's defense spending to hype the "China's threat" theory stopped crying wolf.
China will continue to stick to a defense policy that is defensive in nature, and remains committed to safeguarding regional and global peace and stability. To this end, it will steadily continue with the modernization of the People's Liberation Army, in order to better meet its security needs and timely and appropriately respond to security challenges, both traditional and non-traditional.
In stark contrast to China's unswerving commitment to maintain world peace and stability, the United States has been shying away from international commitments. On Thursday, it announced that it would withdraw from the 35-nation Open Skies Treaty, which means it could conduct unarmed surveillance flights over member countries.
This is not the first time Washington has dishonored a multilateral treaty or an international agreement vital to global security. But, instead of attempting to stoke confrontation with China, politicians in Washington should do some genuine soul searching on how much the US has undercut the international community's efforts to safeguard global peace and stability.