Burundi awaits poll results amid pandemic
By Otiato Opali in Nairobi, Kenya | chinadaily.com.cn | Updated: 2020-05-22 22:10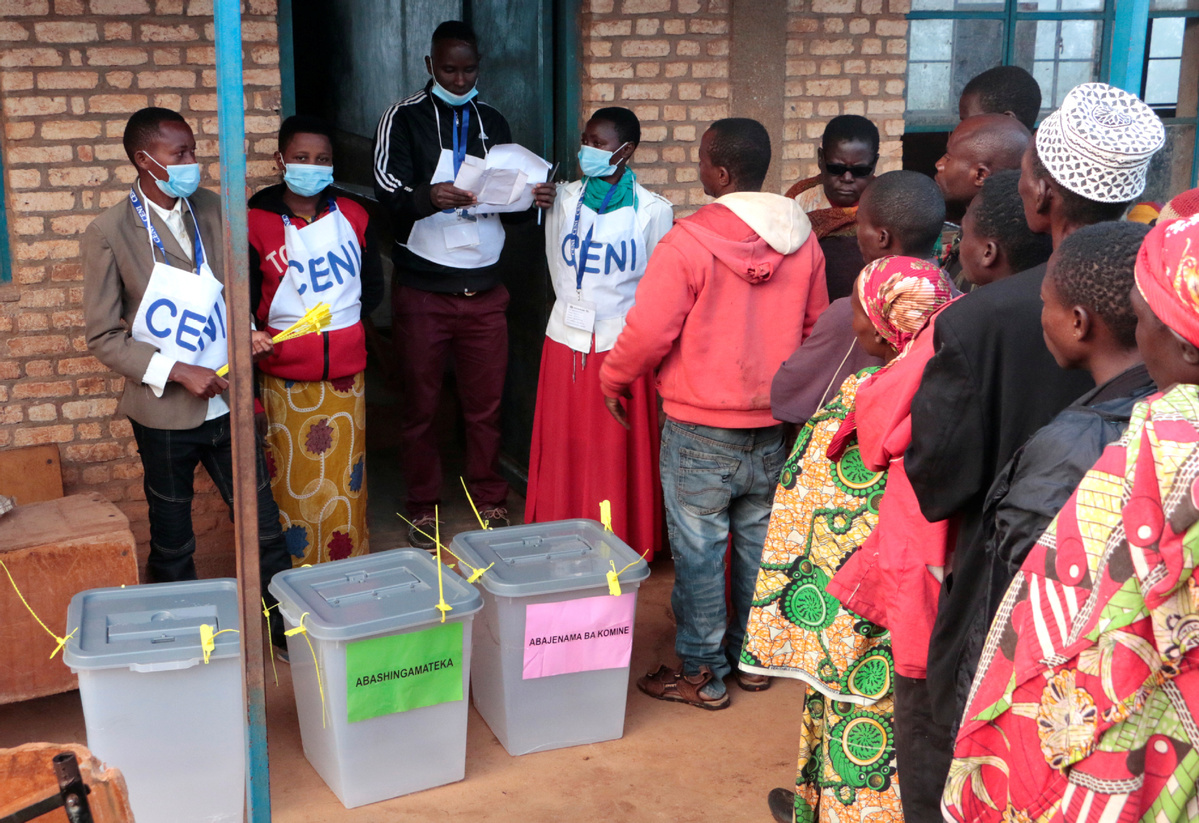 Polling stations across Burundi closed on Wednesday after a day of an incident-free voting in the country's keenly watched general elections.
Pierre-Claver Kazihise, the head of Burundi's election commission, appealed for patience and calm on Thursday as ballots were collected and tallied following the tense poll which will determine who will replace Pierre Nkurunziza, the East African nation's long-serving president.
In the elections, voters also cast ballots for lawmakers and local representatives. Polling stations across the country opened shortly after six in the morning, and preliminary reports indicate turnout was good.
The election took place despite the coronavirus outbreak. However, election officials ensured most centers had hand-washing points for people arriving to vote and election officials had protective equipment in some instances. Burundi has so far recorded 42 cases, 20 recoveries and one death.
In the run-up to the election, authorities largely ignored protocols by allowing mass rallies to take place despite the World Health Organization's Africa head openly warning against it. Burundi has also not imposed any movement restrictions on its 11 million people in the light of the outbreak.
The more than five million voters will decide between Evariste Ndayishimiye, Nkurunziza's preferred heir and Agathon Rwasa, the main opposition figure. The race also has five other candidates.
On Thursday, Rwasa said his party's election observers were chased away from some polling stations. His National Freedom Council party has also accused supporters of the ruling CNDD-FDD party of extra voting. However, neither the electoral commission nor the ruling party commented on the allegations.
In addition, locals claim internet connectivity for social media and messaging apps was blocked early Wednesday morning. After casting his ballot, Nkurunziza praised Burundians for the peaceful conduct of the process. He also stressed politics was meant to serve the greater benefit of the populace. Preliminary results are expected by May 25.
According to Kazihise, the electoral commission will announce the results of the presidential, parliamentary and local elections at the same time.
"The intermediate figures from polling stations do not show anything. It is the official results declared after the count at the commune level that will be communicated to the people," Kazihise said.