Concerted efforts needed to improve rural eldercare
By Yang Yifan | China Daily | Updated: 2020-05-30 09:54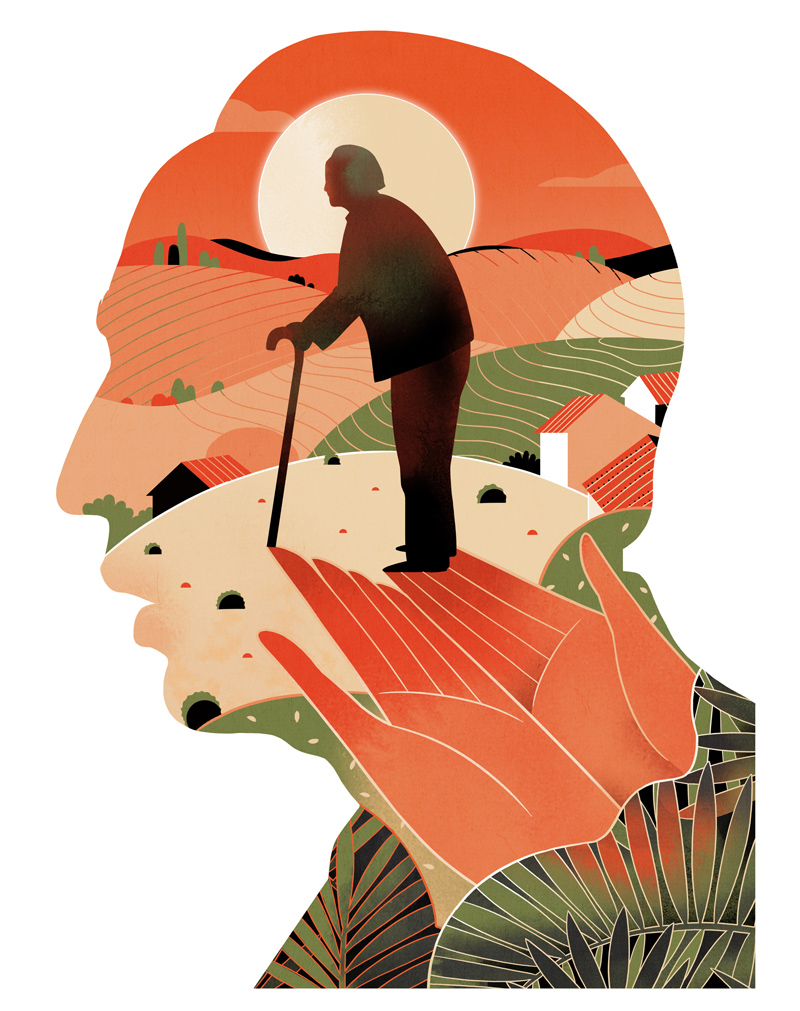 China has vowed to achieve the goal of building a moderately prosperous society in all respects, or xiaokang, by the end of this year. For that, however, the authorities need to further boost rural development, because it is key to eradicating abject poverty, which is part of the xiaokang goal.
Unfortunately, in the work to achieve that goal, some cases of elderly people being mistreated have come to light. Although many have attributed those cases to a lack of moral obligation, the cases expose the loopholes in China's social welfare system. As such, there is an urgent need to strengthen the rural pension system to ensure senior citizens in rural areas live a decent life.
Because farming is no longer the main source of rural households' incomes and many young farmers have migrated to cities to make a living, many elderly people can't rely on their adult children to support them.
Given the rising aging population in villages, quality and equitable healthcare is directly related to rural people's well-being. The Rural Cooperative Medical Scheme, critical disease insurance and the rural revitalization program promoted by the government are part of the efforts to safeguard human health and life in rural areas. But there are many obstacles in implementing these programs. For instance, some people ignore their duty to support their aged parents, let alone paying for their medical treatment and providing them spiritual comfort.
The biggest problem in taking proper care of the aged population in rural areas is the shortage of funds, other resources and services. As the central government lays special emphasis on caring for the gray population, huge amounts of manpower, materials and money have been poured into the eldercare industry. But the majority of those resources are concentrated in cities.
The government is taking care of the more vulnerable groups of aged people in the countryside such as the poorest, the widowed and the disabled, by providing them with subsistence allowance. Yet a large number of elderly people fail to meet the conditions to qualify for such allowances and, more importantly, the meager amount they earn is not enough to pay for their medical bills if they fall seriously ill or to overcome a family misfortune.
With the increase of life expectancy, chronic diseases have become one of the biggest threats to people's health and life. But the need for prevention and treatment of illnesses through regular health checkups, professional care services, counseling and hospice care has not been met.
Instead, many elderly people in rural areas have to depend on the traditional support system of family and/or villagers' collectives, which cannot meet the rising demands in the fast-aging countryside.
First, given the absence of family care, in general, due to rural residents migrating to cities for work leaving the elderly behind, a multiple-participant initiative including governments, donor organizations and villagers' autonomous groups is needed to complement the traditional care for senior citizens based on family units. Such a mechanism can also extend the service coverage area and lower the cost as a whole.
Second, since it is difficult to realize the superiority of economies of scale in villages due to scattered population distribution, digital connection offers an opportunity to find innovative ways to keep track of elderly people's health and other needs, and accordingly provide them with those services. But for that, the rural-urban digital gap needs to be bridged by boosting investment in infrastructure and reducing network costs for using advanced technology such as artificial intelligence and 5G. For instance, smart wearable devices can be used as real-time monitors of home-based senior citizens' health-and when they have health complaints, medical workers can visit them for treatment.
Third, the government's health policies should be included in senior citizens' nursing programs in rural areas. For example, different dietary guidelines should be prepared for the elderly according to their physiology in impoverished areas, with special focus on their nutrition, especially if any sign of malnutrition or deficiency of trace elements is detected. Also, healthcare services at the grassroots level need to be improved. And more public funds should be allocated to build facilities for the disabled, and help lift out of poverty those families that have been reduced to penury paying for the medical treatment of family members.
Fourth, taking good care of the fast increasing number of senior citizens in rural areas is key to realizing rural revitalization. As President Xi Jinping said, the realization of xiaokang is determined by the poorest areas.
Actually, one of the aims of the poverty-alleviation work is to build a comprehensive rural eldercare system. The elderly in the countryside who can be supported by families, villagers' collectives and governments may live healthier and longer lives, and therefore can participate in economic, cultural and spiritual activities and contribute to rural development.
The author is deputy director of the National Interdisciplinary Institute on Aging, Southwest Jiaotong University. The views don't necessarily represent those of China Daily.